Kicking Off a Year of Adventure!
By: Sarah Michels, Co Editor in Chief Rosecall
Dozens of spirited Assumption students met at the Assumption Green on Sunday, August 20th for a good old-fashioned game of kickball. Each student was decked out in the colors of their family, from Birr's orange to Tullamore's teal to Charleville's purple. Even though the tournament was scheduled for the first weekend of the school year, a busy time for most, the event was widely attended. Even some teachers, such as Mrs. Adkins, Mrs. Hall, and Mrs. Bierne, got into it, sweating alongside their homeroom girls. Mrs. Hall said about the games, "I really enjoyed [them]. I was very impressed with how many people came out to the tournament, even if they weren't playing. [My homeroom] enjoyed cheering each other on.
Each family competed against one another for the pride of victory—and fifty family points. The winners from each class were the Galway freshman, the Galway sophomores, the Cork juniors, and the Booterstown seniors. However, for the less athletic families, there was an alternate way to earn points. The Spirit award was given to one family in each class, and it was worth twenty-five points. The Booterstown freshman, Galway sophomores, and Carlow seniors claimed this title with their colorful outfits, enthusiasm, and commitment to the game.
Winning is important and fun, but this kickball tournament meant more than that to some Assumption students. The consensus seemed to be that the games allowed families to bond and grow closer in a way that isn't often possible during school hours. Senior Bridget Coleman said that "it raised her family pride." Fellow senior Ainsley Duncan agreed, stating that the tournament "would have been a lot better for [Charleville's homeroom] if we had it freshman year."
Overall, whether each family won or lost, everyone had an enjoyable time releasing the stress of the first week of school. Hopefully this is only the first of many adventures at Assumption this year.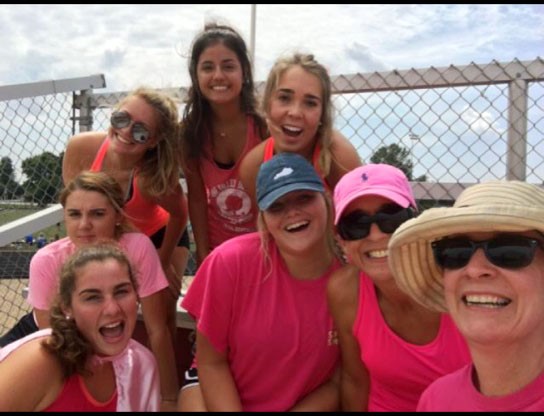 Video provided by Josie Gramig, Guest Contributor