By: Sarah Daus, Co-Editor-in-Chief Rosecall and Emma Lomax
COLORS OF THE SEASON
Seeing Red
This fall, power red is the color of choice for runways and ready-to-wear looks alike. Fashion houses such as Givenchy, Oscar de la Renta, Armani, and Dolce and Gabbana have all been caught red-handed. To transfer this trend to your everyday look, wear a matte red lip from Sephora along with a sweater and pants from H&M to truly master the monochromatic red trend.
Stay Gold
Gold is a definitively fall color. Jason Wu's Fall 2017 Ready-to-Wear collection included two stand out pieces: both slinky golden wrap style dresses that stunned on the runway. Matched with a bright red lip, both looks had the desired effect. With that and countless other runway shockers, gold is the color of autumn once again. If you want to bring this look to your own fall closet, H&M has a great option in a slightly more understated hue. For a maxi dress, similar in length to Jason Wu's collection, check out this option from Forever 21.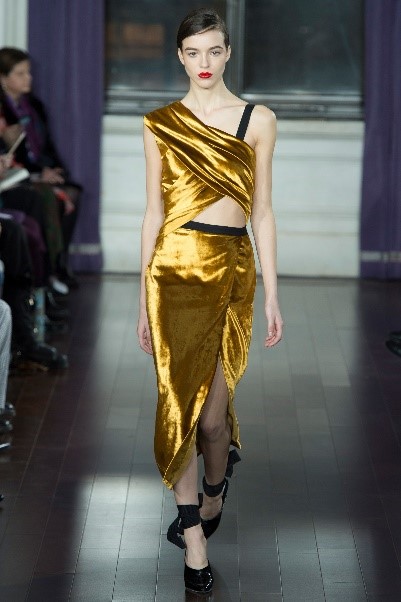 DESIGN ELEMENTS STRAIGHT FROM THE CATWALK
Glitter Boots
This season has runways sprinkled with glitter. Remember slinky silver dress that Paris Hilton and Kendall Jenner both wore to their respective 21st birthdays? It seems like many designers drew inspiration from that source. One element that has popped up in multiple designers' shows is the exciting glitter boot—Chanel, J. Crew, and Saint Laurent alike have sent these shoes down the fall runway. If you want to snag your own pair, Asos has a pair that looks just as high end. The best part about glitter boots? They pair just as easily with a skater dress as they do with jeans. To dip this trend in gold, check out Forever 21's cheaper option.
Fringe
Even designers on Project Runway have hopped on the fall fringe bandwagon. Designer Ayana won the second challenge of the season in An Unconventional Recycling with a beautifully fringed dress. High-end designers who have used fringe in their Fall 2017 shows include Milly, Marchesa, and Michael Kors.
If you're hoping summer will never end, try this Free People fringed bralette. If you've reconciled with the colder weather but want to break the "no white after Labor Day" rule, try this ivory Zara fringed jacket. To step into the trend but still follow the rest of the rules, try these black fringe pants from Missguided.
Velvet/Suede
You haven't been shopping recently if you haven't seen the velvet and suede trend. It's been tossed around with full shirts, crop tops, bralettes, tank tops, or even dresses. If you're looking for a comfortable but cute outfit, this will be your new go-to. To pull the whole fall theme into play, pickup these deep red, suede boots that are perfect for the season. If you want to check out this new velvet fad you can try Target for many different outfit choices. For the more expensive shoppers, you can find some unique, suede tops at Nordstrom.
READY-TO-WEAR
Bold Earrings
Tasseled earrings are flying off the shelves right now. To try this trend out, check out the following:
Lisette Bauble Ball Drop Earring in Yellow (Francesca's)
Clementine Cluster Tassel Earring in Navy (Francesca's)
Lauretta Thread Tassel Earring in Yellow (Francesca's)
Full Bloom Fan Earring in Firecracker/Ivory (Free People)
'Piñata' Tassel Earrings in Pink (Nordstrom)
Athleisure
From celebrities to streetwear, athleisure is one trend that is here to stay. To get a look, try these items that are the perfect combination of style and mobility: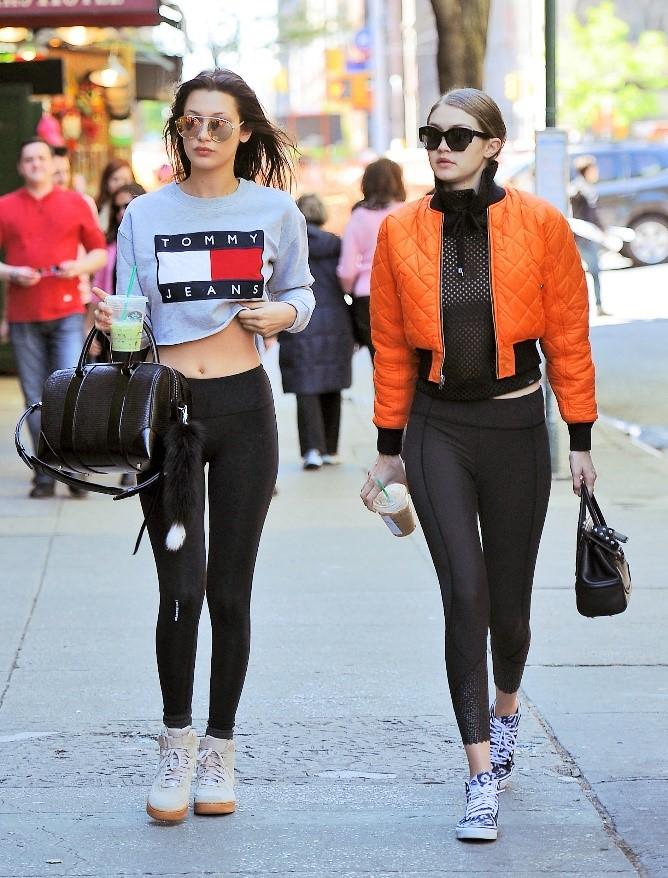 Adidas Superstar Shoes
Aerie Play Sports Bra
Puma Cat Long Sleeve Cropped T-Shirt
Calvin Klein Performance High Waist Leggings
Reebok Classics Logo Crew Neck Sweatshirt
Baby Bags
Baby bags are back! The last time this trend surfaced was in the 90s and early aughts, but baby bags are back and here for the season. This time around, this trend is not limiting to only small purses—backpacks are popping up in smaller-than-normal sizes too!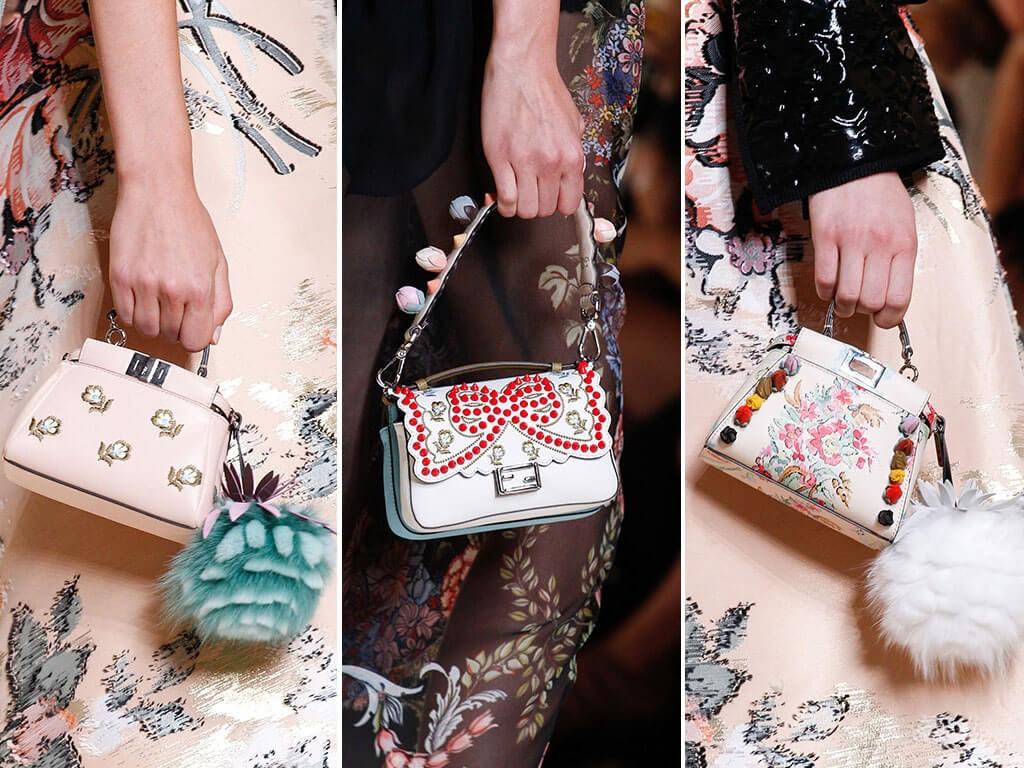 If you're interested, check out any of these affordable options from Forever 21:
Mini Faux Patent Leather Tote Bag
Clear Neon Mini Tote Bag
Faux Fur Crossbody
Crossbody Bucket Bag
Structured Mini Backpack
Metallic Handle Crossbody Bag