Taking Care of Business: The Assumption Applied Economic Classes
By Amelia Ansert and Molly Williams
Coming in hot, Assumption's Applied Economics classes come out with their fall semester items. This year, Mrs. Maxted's A and B blocks know what it takes to be the future business woman of America. They are learning many new skills in the business industry, such as organization, leadership, teamwork and multitasking. A block is making mugs, coasters, and key chains which are perfect for the upcoming holiday. B block took the jewelry route and are selling necklaces and bracelets.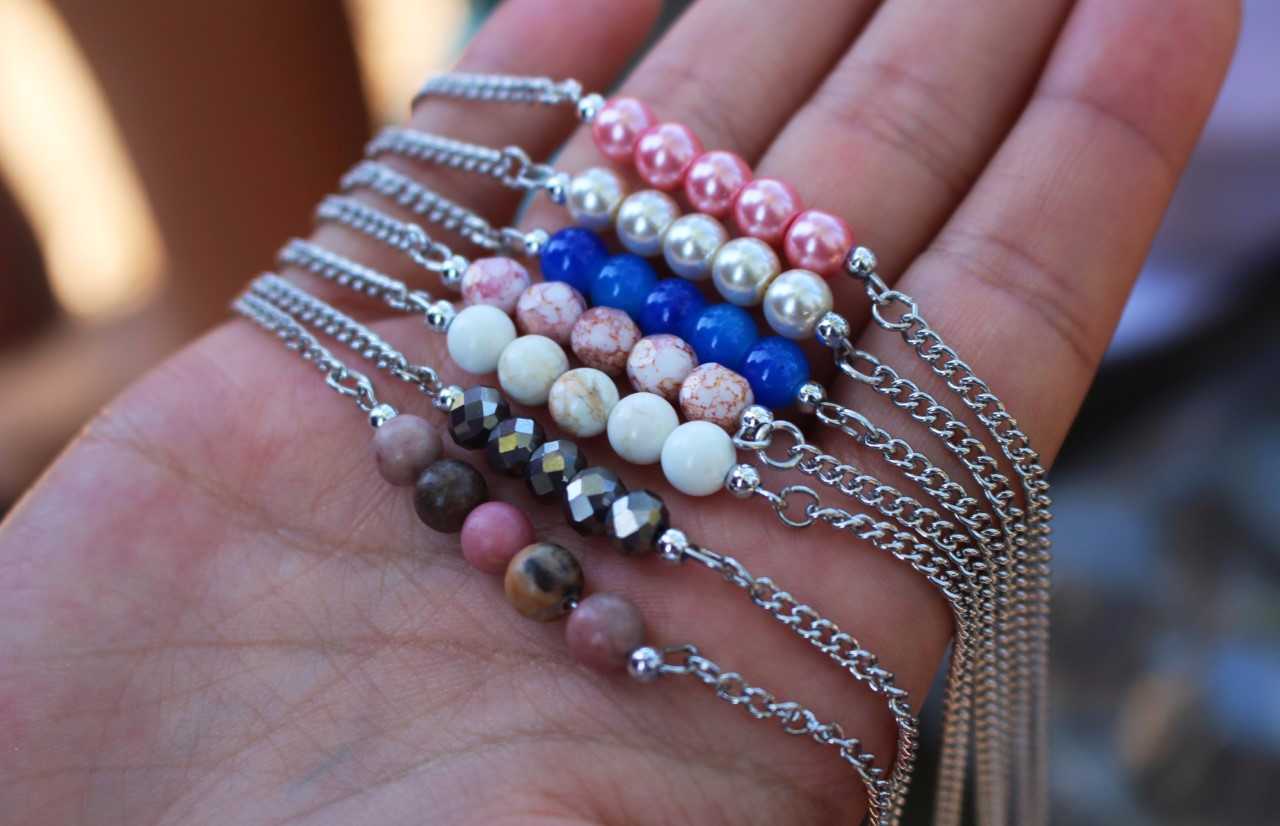 B block's Sophie Shaheen and Nicole Grendi gave us a little inside scoop on what it's like to be part of such a process. The class of seventeen girls put their heads together to try to think of something "hot" and "trendy" that would sell well. They would have never had guessed that they would have such a high demand. What most people don't know is that B block hand makes every necklace. They buy the supplies in bulk and each item is unique. Each necklace takes around two minutes to make and uses around 6 inches of chain.
"Some people follow, and some people lead." Sophie Shaheen tells us when asked what they have learned from this experience so far. Nicole Grendi begins to mention how this has been so eye opening. Getting seventeen people to agree on things is a lot more challenging than one would think, but they both agree that whether you want to go into business or not this class is beyond useful.
We got a sneak peak of applied economics' from A block's Taylor Allen, president of this production. The class' goal was to do something that not only hooked in Assumption students but something parents and other communities would love as well. They achieved this goal by putting Assumption, University of Kentucky and Louisville, Trinity, and St. Xavier, logos on their mugs, coaster and key chains! Their product is super great for the upcoming holiday and can be a gift to anyone. They put thought and creativity into each piece!
"I feel like our product will really be a big hit," Allen said confidently. These entrepreneurs have truly learned the importance of communication, to be respectful in a work environment, and the value of money. Allen describes the class as, "A super fun, easy way to make money at school and an outlet to express your creativity."
Lucky these girls are not in it alone, they have their mentor and overseer Mrs. Maxted. Throughout the years Mrs. Maxted has taught at Assumption, she has taught Applied Economics for 25 years. She always helps the girls come up with trendy, not super expensive ideas. Maxted is proud of her girls, not only because of their dedication to their products, but also because they always want to donate a portion of their earnings to AHS financial aid. You can buy their products during lunches this semester, and sales go until around Thanksgiving. So, hurry up and get your own mug, coaster, key chain or necklace! They are clearly "off the chain."