The Screen Actors Guild 2018
By Emma Lomax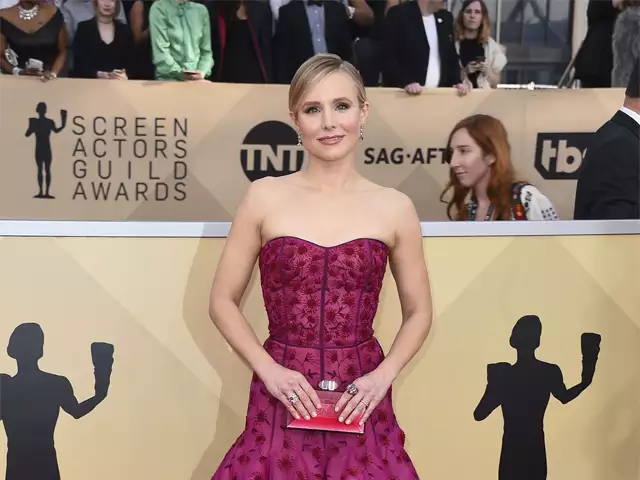 Recently, the 24th Screen Actors Guild (SAG) has made the headlines for a variety of reasons like a certain tv show winning many awards and even top celebrities making broad statements against gender stereotyping in jobs. As a less talked about awards show, this year's SAG awards definitely turned many heads. While many don't know what this award show is, it is truly one of the most fascinating of them all because the winners of the awards are solely chosen from other actors and actresses in the business. With the news being flooded with stories of sexual misconduct and the disadvantages to women, people of color, and many more, Screen Actors Guild has stepped up and the attendees rose to the challenge presented to the media industry. This year's Screen Actors Guild has shown us the year we have ahead of us.
Many of the attendees said that as actors and actresses they are trying to rebuild the acting community, fight for the rights of their coworkers, and stand up for the gender and race issues that have stood out in their line of work. These men and women really want to see a change and are actually fighting together. A big step was made by Morgan Freeman during his acceptance speech for the Life Achievement Award. While of course thanking all of the people closest in his life, Morgan took a risk by announcing that there was a problem with the statue used to represent Screen Actors Guild. Continuing with his funny persona, Morgan says that the statue works from the back, but when viewing it from the front it becomes gender specific. He was making it known to all that this statue depicts a man, and in his words, "Maybe I started something." With such a role model and incredible actor that Morgan Freeman is, he was cheered on by all and this will for sure be the start of something.
Screen Actors Guild was good for women as well this year, however, because they had a woman host the awards. SAG has never had an emcee in the past, and for a woman to be their first choice it was quite a big deal. Kristen Bell was chosen to be the first host and when asked about SAG's choice, producer Kathy Connell said assumptions and stereotypes needed to be challenged so they changed the tradition of the awards show for this fitting time in history. A woman also set a record in SAG history by being the first person to win 9 awards and this was achieved by Julia Louis-Dreyfus, an actress starring in Veep. Along with a female host and records being set, all 13 awards were presented by all women for the first time ever. The 24th Screen Actors Guild was certainly a stepping stone for the women's place in the media industry. 2018 is definitely going to be a time for women and hopefully for many others facing adversity in this business as well.
Screen Actors Guild has set a big mood for the rise of women in media jobs through Morgan Freeman's comment and the all women roles in the awards show, but it also has made advances for other social issues like race. Sterling K. Brown, a black actor in the show This Is Us, was the first black man to win the Outstanding Performance Award in a drama show by a male actor. Brown was ecstatic to have won this award and felt even more delighted that his own peers chose him to win this award. This Is Us won another award at this ceremony for Drama Ensemble. With one of the most talked about new series, it is no surprise that the TV series did so well at the Screen Actors Guild. However, Three Billboards Outside Ebbing, Missouri went home with three awards in Lead Actress, Supporting Actor, and Ensemble. Tied with This Is Us for winning 2 awards were Big Little Lies and Veep. All of these productions deserved the awards they were presented and the ending of the 2018 Screen Actors Guild ended with more than success for the artists and films mentioned. The 24th Screen Actors Guild brought hope for the future of women and people of color in all media.