What We Can Do About School Shootings
By Sarah Michels, Editor in Chief, Rosecall
The youth are taking control of our future, our nation. Just take one look at Twitter or the news, and you will see members of our generation making speeches, organizing events, and initiating change by starting controversial conversations. Young leaders like Emma Gonzalez, a senior at Marjory Stoneman Douglas High School, are not shying away from making noise, especially concerning the issues of gun violence and school safety. But change is not limited to those who are currently in the spotlight; you can contribute to it too.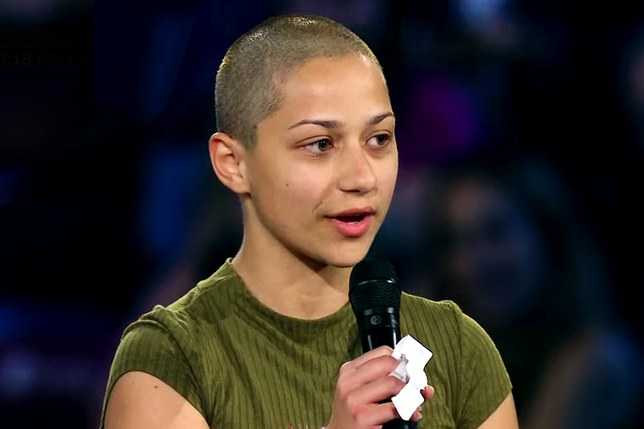 School shootings affect us all, whether we believe it or not. What has happened at Marshall County, at Marjory Stoneman Douglas, and the other twelve school shootings that have occurred in 2018, can also happen in our community. There is no guarantee of safety; as Briley Chambers, a senior at Marshall County high school said, "If you had asked me of January 22nd (the day before the shooting), I would've said this is the last place a shooting would happen." So, what can we do to make sure that our perceived safety is real safety? What can we do to help end the epidemic of school shootings?
Mrs. Lincoln, a religion teacher at Assumption, had some wise words for those who are interested in getting involved in the fight against gun violence. She said, "The most important and most difficult thing we can do is to not lose the momentum. For a lot of young people, this is the first time they are entering the process of politics. They want to see change in a matter of weeks, and that isn't going to happen." Change takes years and decades; persistence is the only way to transform a movement into a reality.
There are three events associated with this movement that you should consider attending: The Day of Solidarity for the community of Parkland, on March 14th, the March for Our Lives, on March 24th, and the National School Walkout Day, on April 20th.
The first of these events is the Day of Solidarity, commemorating the lives of those who died in the Marjory Stoneman Douglas shooting. Many members of the community of Assumption will walk out of class at 10:00 am, and stay out, until 10:17 am, alongside hundreds of communities across the nation. During that time, we will pray for the lives lost during the Parkland shooting, devoting one minute of reflection for each of the 17 victims.  This Walk Out is the second of three events that our community will take part in on March 14th. First, we will Walk With, through a prayer led by the Respect Life Club during the morning announcements. Then, whichever students wish to participate will walk out. Finally, during lunches, students will have the opportunity to Walk Up To, by signing a banner to commit to avoid using words or actions that isolate or ostracize others.
The second event that you can participate in to contribute to the movement is the March for Our Lives, on March 24th. This is a rally initiated by Marjory Stoneman Douglas students, and it will take place on both the national and local stage. A group of Assumption students is traveling to the event on Pennsylvania Avenue in Washington DC in a charter bus, along with groups of students from other Mercy schools and Sisters of Mercy leaders. Mrs. Steutermann, Assumption's Campus Minister, who is planning this trip, said, "We will march in peace and nonviolence to speak out about the issue of gun violence especially as it affects our nations' schools." The group will leave the night of March 23rd and return the morning of March 25th. Each person will pay $180 to attend, but don't let the money stop you from attending. Don't miss the chance to be a part of United States history. If you would like to sign up to go, email Mrs. Steutermann at MaryAnn.Steutermann@AHSRockets.org before the seats run out.
However, if you cannot attend the national March for Our Lives, you can still be a part of the March for Our Lives rally, right here in Louisville. It will occur from 1:30-4:30, beginning at Waterfront Park (527 W. Jefferson St., Louisville, KY) and culminating in front of Metro Hall. According to their Facebook page, "March For Our Lives is created by, inspired by, and led by students across the country who will no longer risk their lives waiting for someone else to take action to stop the epidemic of mass school shootings that has become all too familiar. On March 24, the kids, families, teachers and allies of March For Our Lives will take to the streets of Louisville, KY, along with those in Washington D.C. and around the country, to demand that their lives and safety become a priority. The collective voices of the March For Our Lives movement will be heard." If you would like more information about the local event, visit them on Twitter (@MFOLLouisville), Instagram (@marchforourliveslouisville),  Snapchat (mfoll502), or email (MarchForOurLivesLouisville@gmail.com).
The third event that you can be a part of if you wish to contribute to a change in the legislation surrounding gun violence is the National School Walkout Day on April 20th. Students who participate will walk out of their schools at 10 am until the end of the school day, on the 19th anniversary of the Columbine school shooting. The movement calls schools across the nation to act, so that they can show their government leaders that they will not stop speaking until they are heard. Part of their mission statement reads: "together, we will send a message that we won't tolerate any more inaction on this issue. And if cowardly politicians fail to act, young people will show them the consequences of letting so many Americans die by voting them out in November".
As Mrs. Lincoln says, "any one person's presence is one more presence." Be that presence.  You may be young, but youth are at the forefront of change. Do you want to make America great? Let's start by making school shootings a thing of the past. Let's start by making some noise.