The Best of Me makes a lasting impression 
By Alex Raver
The Best of Me is based off the bestselling novel by Nicholas Sparks. It tells the story of Amanda and Dawson, two high school sweet hearts who are separated by a tragic event. Twenty years later they meet again in their small town for a funeral of a cherished friend. The two have a love that is undeniable, a love they really never forgot, and their bittersweet reunion reminded them of that love. Soon after they connect, they remember what drove them away in the first place. The movie captures the idea of young love that is true and undeniable, and the choices we have to make as we grow up.
The actors and actresses truly embodied their roles and make the movie amazing. Michelle Monaghan and James Marsden played the roles of Amanda and Dawson. Liana Liberato and Luke Bracely played younger Amanda and Dawson. As you see the story unfold between adult Amanda and Dawson, you see flashbacks of their teenage years. Liberato and Bracely had great on-screen chemistry and gave a great performance.
The beginning of the movie began a little slow, but as the plot developed, it became more intense. There were many heart-wrenching and tear-jerking moments. The ending of the movie came as a complete surprise. This Nicholas Sparks movie was different than the rest. Some parts are cheesy, and this movie is directed to a certain type of crowd, but the unexpected ending really makes this move stand out from other Nicholas Sparks movies.
This is a unique love movie that makes you leave the theater in tears, and heartache over the two characters Amanda and Dawson and their unquestionable love. For me, this movie is a must see.
You can check out the trailer with the link below!
Demi Lovato tour brings diverse opening acts for listeners of all tastes
By Taylor Duvall
Demi Lovato recently came to Louisville on her Demi Lovato: World Tour, bringing with her a wide variety of opening acts. No one was quite like the other, which made for a concert that never got boring and appealed to people of all musical tastes.
The concert started with the first opening act MKTO, who played some crowd favorites. They were very interactive with the audience, having them sing some parts and the camera feeding to the big screen even panning over them. They showed their musical skill with some killer guitar solos and Tony Oller, one half of the duo, playing the piano. Both of the men played a drum set at the front of the stage during their song "Second Chances." They ended their set with their most popular single "Classic," keeping the drums rolling for a minute after and jumping in sync off of a slightly raised platform at the last beat.
The next opening act to perform was Bea Miller, who finished ninth on the past season of The X Factor, a show that Lovato is a judge on. While Lovato was not Miller's mentor, she still invited Miller to join her on tour. Miller played her new single "Young Blood," the audience turning on their flashlights to light up the arena in response to slow beat. During her set, Miller did a cover of "Ain't it Fun" by Paramore, and invited the audience to sing along with her.
Christina Perri was the third and last musical opening act of the night. She opened up with "Jar of Hearts," a song she said was about strength. Perri showed her talent with the piano throughout most of her songs, and when she wasn't playing, she had a tambourine in her hand. Perri played a whole slew of her most popular and well-known songs, including "Arms," "A Thousand Years," "Human," and even did a cover of Coldplay's "A Sky Full of Stars."
The final opening act had no musical talent to share, but a story he wanted to tell. His name was Spencer West, and as he pointed out and joked about, he had no legs whatsoever. His speech was about being a warrior – a song by Lovato – and how he came so strong. West talked about his negative experiences in high school, a trip he took to Kenya, his joining of the Free the Children foundation, and even climbing Mount Kilimanjaro to raise money for the foundation. West also spoke about the Demi Lovato Rafiki friend chain, whose proceeds go to a women's empowerment center in Africa. He kept repeating the same line from Lovato's song "Warrior," about being stronger and having thicker skin. At the end of his speech, a video played of the women he and Demi had met repeating those same lines.
Though all of the acts were very different, they flowed nicely together. MKTO first gave the audience a group they were semi-familiar with and knew some songs from. Miller next provided a new and refreshing act that fit in nicely with the style. Perri closing the musical style was a genius move by Lovato, as Perri's songs have become so popular over the years. They are slow, which settles the mood of the audience, but still well-known and fun to sing along to. West's part in the concert was something I had never seen before, and so was refreshing. All artists have opening acts, but not many that don't provide music. I hope that Lovato comes back again and includes such a variety of opening acts once more.
IPhone  6 has "big" changes 
Maddie Taylor
Apple just released their newest additions to the iPhone family today: the iPhone 6 and the iPhone 6 plus.
The biggest change for the new phones is the physical design. The size of the iPhone 6's display is 4.7 in. and the 6 plus is even bigger, measuring at 5.5 in.  Another design aspect that has been changed is that the phone now has rounded edges, creating a "seamless" look so that it is in harmony with the Retina HD display. Retina HD display is a higher pixel density than Apple's previous phones.
With every new iPhone comes "faster speeds," but that's only guaranteed when the phone is using 4G LTE coverage.  If it was connected to Wi-Fi it would go only as fast as network's capability. That's not the case anymore; while it's still promised that the iPhone 6 will have faster LTE download speeds, it also has up to 3x faster Wi-Fi speed than any of the previous models.
The iPhone 6 price is starting at $199 and the iPhone 6 plus starting price is $299.  These prices are for the lowest storage and they don't include contract, data, and other additional fees.
A Transylvania fraternity shakes things up with their version of Taylor Swift's 'Shake it Off'
Hayley Bain
The remaking of popular music videos and songs has become a huge trend over the past century with the growth of new technology. Some number one songs that have had large remake epidemics are Carly Rae Jepsen's "Call Me Maybe," Baauer's "Harlem Shake," Pharrell Williams' "Happy," and most recently, Taylor Swift's "Shake it Off."
A small, 1,100 student Kentucky college fraternity has been at the center of all the headlines for their remake of Taylor Swift's popular song "Shake it Off." The group of Delta Sigma Phi fraternity brothers were bored in their dorms one day when they thought of the idea to make their own version of the video, as they had done a few years previously when the "Call Me Maybe" homemade videos were popular.
The members of the fraternity never imagined their video would gain the attention that it did. It wasn't until Sept. 7, when the brothers tweeted Taylor a link to their video, that they gained attention. They were shocked five days later when Taylor herself tweeted the president of the fraternity, Daniel Lyvers.
Swift replied saying "I'm personally inviting all these guys (and a date!) to a show on tour next year, it's on me. Nailed it, bros!"
Since then, their viral video has been seen all over the world. From being shown on "E! News" to "The Today Show," these few boys from a small town Kentucky school have made their faces known around the world.
To read more about the story check out People Magazine's article.
http://www.people.com/article/reaction-kentucky-frat-boys-taylor-swift-video-shake-it-off
Also here is the link to the Transylvania music video…
https://www.youtube.com/watch?v=SYNmFT6TXl0
Tumblr: Changing Society
Victoria Shircliffe
One of the fastest growing social media sites, Tumblr has a total of 201.7 million blogs and over 90.4 billion posts. However, Tumblr isn't an ordinary social media site like Facebook or Twitter.
Much like the network competition show, The Voice, when users of Tumblr and other similar sites find a blog or page they want to follow, they have to judge the blog simply on the its content and appearance, as the person who runs the blog typically runs it anonymously. This is how Tumblr is changing the meaning of social media.
Social media sites such as Twitter and Facebook provide an easy way to stay in contact with old friends while keeping up with your current friends as well. However, Tumblr is a great way to follow people who share the same interests as you, but live across the world at the same time. It also makes it possible for a user to be friends with someone regardless of race, age, weight, or gender.
With 81% of teens using social media, it can no longer be viewed as simply a place to post funny things and chat with your current friends. It's now a place to share ideas and gain a greater worldview by communicating with people across the globe.
Parachute Tickets
Enter for a chance to win tickets to see Parachute at the Mercury Ballroom on Sept. 20! All ages welcome.
Link to the flyer below!
Muse brings excitement to Cincinatti
By Stephanie Campbell
While Assumption students were spread out all around the Americas from Belize to New Mexico to Indiana for Mission Week, a great band was traveling toward their home. Muse brought all the excitement of rock and resistance to Cincinnati.
On Feb. 27, Muse and their opening band, Dead Sara, played the US Bank Arena amidst lights, lasers, screens, and, of course, fans.
After a lackluster opening set by Dead Sara, Muse immediately perked up the audience with all the "rise against the man" appeal that has earned them so many fans.
A rather short set, every song included a unique visual experience including video, projected images on a 5-tier pyramid onstage, and sweeping colored lights.
Matt Bellamy, vocalist, astoundingly matched his voice on the band's studio recordings. He also impressed with his electric guitar and transparent piano.
While some newer songs like "Madness" drew enthusiasm from the crowd, for the most part the raucous older songs like "Resistance" and "Uprising" were most successful in pulling audience members to their feet and drawing their voices out of them.
Especially after a contrasting dull opening act, Muse truly brought out all the passion and power of rock in the US Bank Arena.
FBI Employees Misbehave
By Betsy Stopher
According to CNN.com, there have been disciplinary actions against FBI agents that started in 2010. There have been many cases where sexting has been a big issue from co-workers sending racy pictures to each other to sending them while agents are in the field. One of the biggest problems is when employees use their FBI BlackBerry phones, provided by the government, for these personal purposes.
"We're hoping (that) getting the message out in the quarterlies is going to teach people, as well as their supervisors … you can't do this stuff," FBI assistant director Candice Will said. "When you are given an FBI BlackBerry, it's for official use. It's not to text the woman in another office who you found attractive or to send a picture of yourself in a state of undress. That is not why we provide you an FBI BlackBerry."
About 1,045 employees have been disciplined over the past two years, and about 85 were let go. The cases go from FBI employees going to massage places and asking for sexual favors to lying under oath. One employee bugged a supervisor's office and proceeded to go through the belongings in the office.
"As long I've been doing this … there are days when I think 'OK, I've seen it all,' but I really haven't," Will said. "I still get files and I think, 'Wow, I never would have thought of that.'"
The cases with most recent publicity have involved everything from FBI employees sleeping with their informants, to sex tapes being released, to viewing porn on government computers, getting DUI's for drunk driving and overall setting bad examples as workers of the government that protect America.
The FBI Agents Association President, Konrad Motyka, said, "It is important to note that the ratio of disciplinary issues among FBI agents are among the lowest in the federal government and private sector."
From their Generation to ours: The Who plays for all audiences
By Anna Lawson
On February 16, The Who rocked The KFC Yum! Center with a concert showcasing their Quadrophenia album, which was released in 1973, along with some of their greatest hits. Rodger Daltrey and Pete Townshend, the two remaining band members, definitely gave the crowd a show they will never forget.
Opening up for the band was Vintage Trouble, a Motown band that got the audience hyped for the main attraction. When Townshend and Daltrey took the stage, they excited fans of all ages. Kids with their parents, teenagers with their friends, and adults wanting to reminisce on their all-time favorite hits loved this legendary rock band.
Opening up with "I am the Sea" from their Quadrophenia album, Daltrey and Townshend brought back the spark that they had when it was released. Then towards the end of the show they played some classics that anyone would recognize. These included "Pinball Wizard", "Who Are You", "Baba O'Reily", and "Won't Get Fooled Again".
With a total of 23 songs the show lasted around two hours. They ended the set with the song "Tea and Theater", one of their slower songs. The show also featured clips from their original members, Keith Moon and John Entwistle.
The Who have been a legendary rock band for many years, but they still have the charisma that can attract a person of any age. Their concert brought back what everyone loves about rock n' roll and reminded the audience what a true rock show looks like.
Cake Flour Bakery: A green alternative

by: Natalie Ridge
Like most Assumption students, I have a bit of a sweet tooth. When I get home from school, I go straight to my kitchen to look for something to satisfy my stomach. But on a recent 12:30 day, I discovered a hidden gem, Cake Flour bakery, which is conveniently located on Main Street.
Cake Flour is a natural bakery that offers all-natural, organic baked goods, as well as several vegan items.
The menu offers a variety of items including, pastries, bread, cakes and cookies. There are several traditional baked goods as well as novelty items such as lilac sugar cookies and a flourless chocolate cupcake that was featured on the Food Network.
Cake Flour has also taken the initiative to become a green business. The building is equipped with energy efficient appliances, and the construction of the building was done in a manner that would be good not only to the environment, but also the customers of Cake Flour. They also support local farmers by purchasing their organic goods to turn into delicious baked goods.
Another Reason to Love One Direction
By Natalie Ridge
Popular British boy band One Direction recently released their new single, "One Way or Another (Teenage Kicks)." This unique spin on the classic Blondie song was released to raise money for Comic Relief, a charity that provides money and services to people in the United Kingdom and Africa.
Comic Relief helps people who are dealing with sexual and domestic abuse, alcohol, people living in urban slums, and people affected by HIV and AIDS.
In order to raise money, the five members of One Direction created their own music video instead of paying big bucks to a production company.
The video was filmed during their recent tour and showcases them in popular locations such as Times Square and The London Eye. It also includes footage from their recent trip to Ghana.
The boys are also auctioning off their articles of clothing that they wore in Ghana. These clothes were also featured in the "One Way or Another (Teenage Kicks)" video.
To find out more about One Direction's efforts to raise money for the needy you can visit www.rednoseday.com/1d.
Find a hobby, be happy
by: Rebecca Jones
As 2013 rolls in, most people are putting their New Year's resolutions into action. The beginning of a new year is a fresh start, and for many, a chance to break out of the normal routine and try something different. So why not use this opportunity to start a hobby? After all, something many people don't realize is that January is also National Hobby Month. Hobbies are great creative outlets that can lift spirits and add to a person's overall well-being.
Hobbies include any activities of a person's choosing that help them express themselves and relax. In fact, studies have found that people with hobbies are less likely to suffer from depression, anxiety, and other negative feelings.
But just how are hobbies effective? Well, for starters, they are instant stress relievers. Finding something you love can help you unwind and can be a great opportunity to get in touch with yourself. They can also provide much needed private time to relax and enjoy yourself.
Hobbies can also be a great way to connect with others, because people with hobbies tend to find people who pursue their same interests. They can provide each other with tips or interesting knowledge about their shared hobby. If nothing else, it can serve as an easy conversation starter and a chance to share what you love with someone who shares the same passion.
Hobbies are wonderful pastimes and ways to connect with yourself and others, but the list doesn't end there. Who knows, your hobby could even end up being useful in a future career. Pursuing your hobby as a career can add purpose and value to your life while allowing you to do what you love doing.
There is no one way to enjoy a hobby. They are not exclusive, and everyone can find meaning and pleasure from doing something they love. So go ahead, why not try finding a hobby? It could provide an unexpected source of happiness in the new year.
The sunless tan you've always wanted
by: Caroline Nuss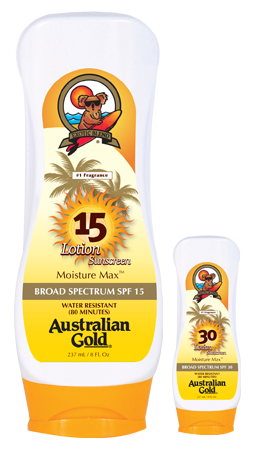 Everyone wants to have a glowing tan year round. Many will take the easy way out and go to the tanning bed, but you could take the smart and healthy way and use Australian Gold tanning lotion.
This lotion gives your skin a glowing natural tan and it has oils such as sunflower seed oil, tea tree oil, and fruit oil that will benefit your skin as well.
Australian Gold tanning lotion will get you tan before you know it. There is no sense wasting 15 minutes of your day and money by going to a tanning bed when you can $7 on lotion that will give you the same effects.
If you don't have time in the day to step outside for a bit (even in on those cold days) you'll still be glowing. It doesn't give you an orange look or turn out streaky.
The next time you want to soak up faux UV rays, think about and choose the healthier way. Spend your days tanning bed free with the help of Australian Gold tanning lotion.
Companies butt heads in a social media competition
by: Stephanie Campbell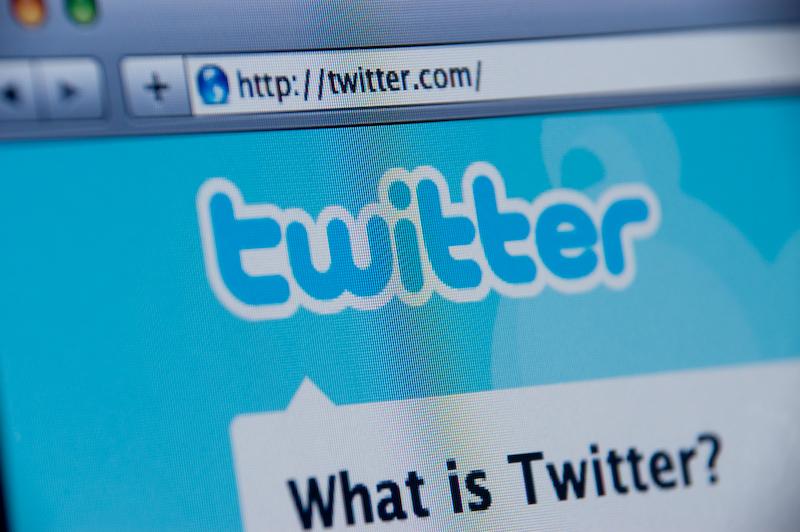 In recent months, some of the biggest social media updates have been related to integration of different platforms. As tech-savvy people use Twitter, Instagram, Facebook, Tumblr, Google+, Flickr, and many other sites every day, they can cross-post their content and update multiple services at once.
However, one of the most popular pairings doesn't play nicely anymore.
Twitter and Instagram, the most popular services for teens, have begun to sever ties. When Twitter updated its interface several months ago to display photos and articles right on users' timelines, Instagram photos were among the most popular types of content. Simply clicking "View Photo" next to a tweet enabled users to see the photo linked in the post without leaving the page.
Instagram, however, has decided to end that activity.
In December, tweets with Instagram photos became nothing more than links to the Instagram site. When users questioned the change, Twitter administrators acknowledged the change and stated that the disconnection did not come from their side.
Kevin Systrom, Chief Executive of Instagram, confirmed this statement and added that Instagram intended to disable all embedding of Instagram photos on Twitter.
The two companies were once friendly, with Twitter supporting the younger photo company from its start in 2010. Both were, in a way, working against the famously dominant social media site, Facebook, and united because of that. However, Facebook officially purchased Instagram in September 2012 and the alliance with Twitter fizzled fast.
Competition between Instagram and Twitter is heating up and Twitter even launched a set of its own photo filters similar to those offered by Instagram. The most recent format of Twitter profiles also includes a chronological gallery of users' recent photos. Instagram, meanwhile, now offers an actual website experience in addition to the primary app-focused experience.
As more new ideas come and go, competition will continue to change the way people share and view content.
Review: Georgetown Drive-In
By Mary Fischer
A common complaint amongst teenagers in the Louisville area is that there is not enough to do on the weekends. My friends and I, after passing up the typical options of sushi on Bardstown Road or going to Forever 21, decided that we would look outside of Louisville and discovered the Georgetown Drive-In in Georgetown, Indiana. The drive-in takes ten minutes to reach after crossing the bridge to Indiana, and is only a half an hour drive from Assumption, so we didn't have to travel far.
Once we got there, we drove in and parked our cars; after we set down blankets and pillows in the back of a friend's truck, we settled in for Texas Chainsaw Massacre since it was around Halloween.
Though the drive-in's appearance is a little rundown, don't let that scare you off. My friends and I did at first, but we were pleasantly surprised when we stuck around.
There are multiple things about the drive-in that made it a unique experience: the laid-back environment allowing you to still talk and have a good time with your friends, the outside atmosphere allowing you to see the stars as you watch your movie, and the cute concessions. The experience on the whole was fun and for a good price ($9 for adults).
Since it is winter the drive-in has closed, but it will reopen in the spring of 2013 to warmer weather and new releases that are sure to provide a good time for you and your friends.
Georgetown Drive-In is located at 8200 State Road 64, in Georgetown, IN and can be contacted at (812) 951-2616).