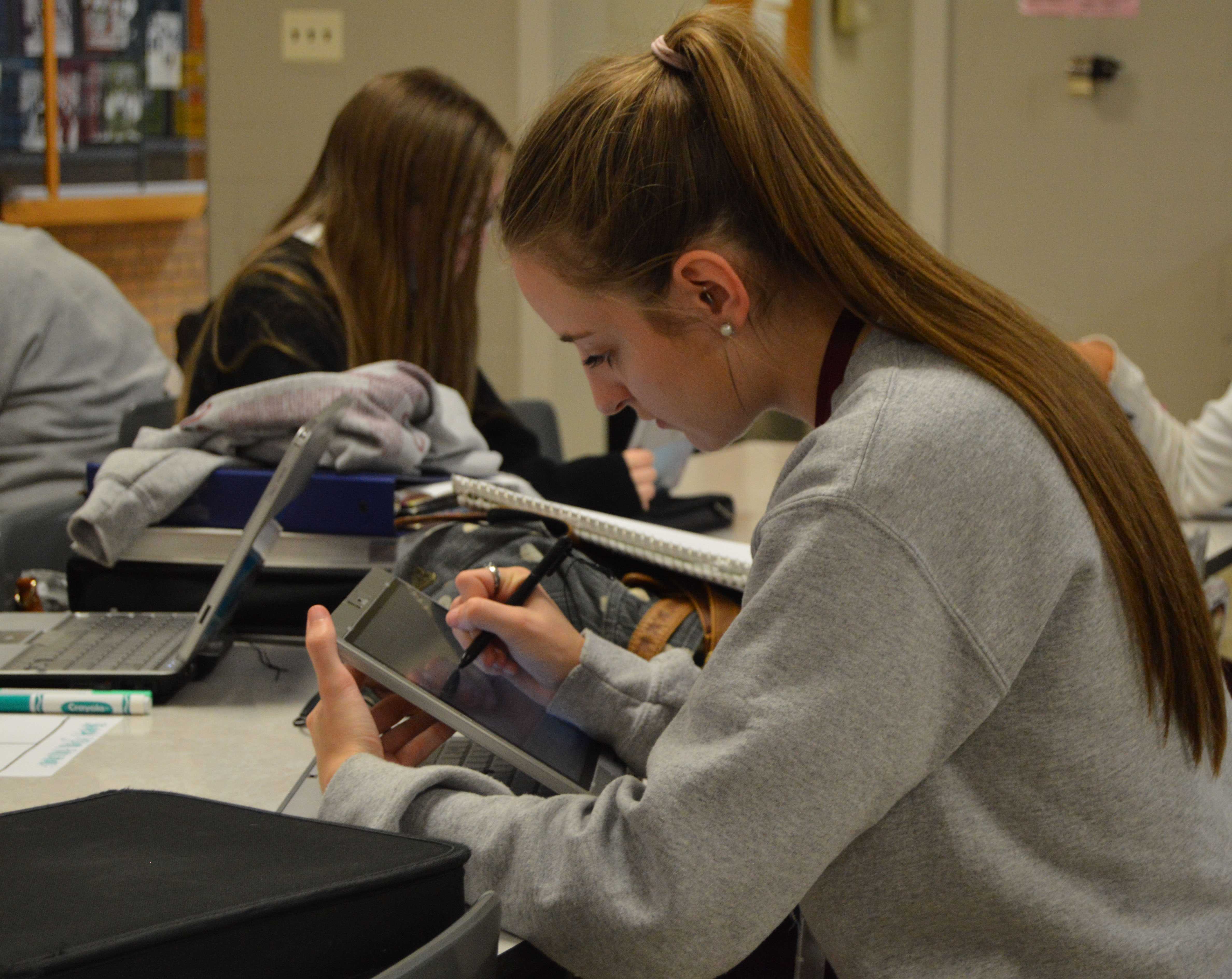 Senior, Chloe Batsch, considers French class her favorite part of being an Assumption Rocket. She has been involved in the French program since her freshman year and finds it very intriguing. Chloe not only has been learning about France, but she has taken her knowledge and applied it by going on Assumption's France trip, which she considers to be one of her #bestdaysAHS.
"I wanted to use my language and meet new people."
While being there Chloe got to hit many sites she wanted to see; France, Italy, Monaco, the city, the beach, the country, museums, and lots of other sight-seeing. Her favorite thing was Eze, France because it is very different from Louisville. She explains there were no cars, cobblestone streets, shops in the caves of mountains, gorgeous flowers, all while it looked down on the Mediterranean.
Story continues below advertisement
"One of my favorite parts was just walking around and exploring the city because it was huge."
Chloe said she would like to go back there one day because she would like to relax, sit down, and just take everything in. When she went with school they were always on the go and never really had time to relax. Chloe explained how in Venice they had to take a crowded boat everywhere they went, but even though it was a tight squeeze it was still an amazing experience. Chloe says she would love to go back.
"I would want to explore more small towns and the French country."
Thanks to Assumption she got to explore more of the world. This was her first time to Europe  and lots of her friends went on that trip as well. She went on that trip mainly because she has taken and is still taking French and she really wanted to go to Paris.