Book Review: If you Hate Reading you Will Love Divergent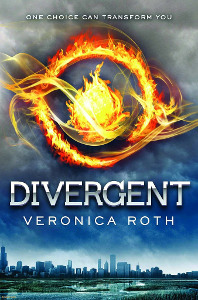 Divergent, published in April of 2011 by Veronica Roth, is still very popular in 2015. The series of this book keeps its name alive.
Divergent is set up a lot like the Hunger Games Series, but after reading the book you can see a large difference in the two. While reading the book I couldn't put it down. Every last sentence had me wanting to read more. For me, reading books isn't my favorite thing, but I finished all three books in one week. The plot is different and reels you right into reading the novel.
This novel is set in a futuristic time period where the society is divided into five factions; Dauntless; the brave, Abnegation; the selfless, Candor; the honest, Erudite; the intelligent, and Amity; the peaceful. When teenagers reach the age of 16 they take a test to help them choose their faction. The main character, Tris, has to make a difficult decision to either leave her family and be where she belongs or stay and be with them. After knowing the results of the test could lead to death, Tris needed closure and independence. That was the biggest impact of her life-lasting decision, or at least that is what she thought.
After you read this book I can almost guarantee that you will not be disappointed because the thrill and excitement keeps you engaged. The detail in this book is incredible and really shows the pictures in your head. This book is a great read and will make you fall in love with reading.
By: Taylor Moore