Humans of AHS: Kathy Schum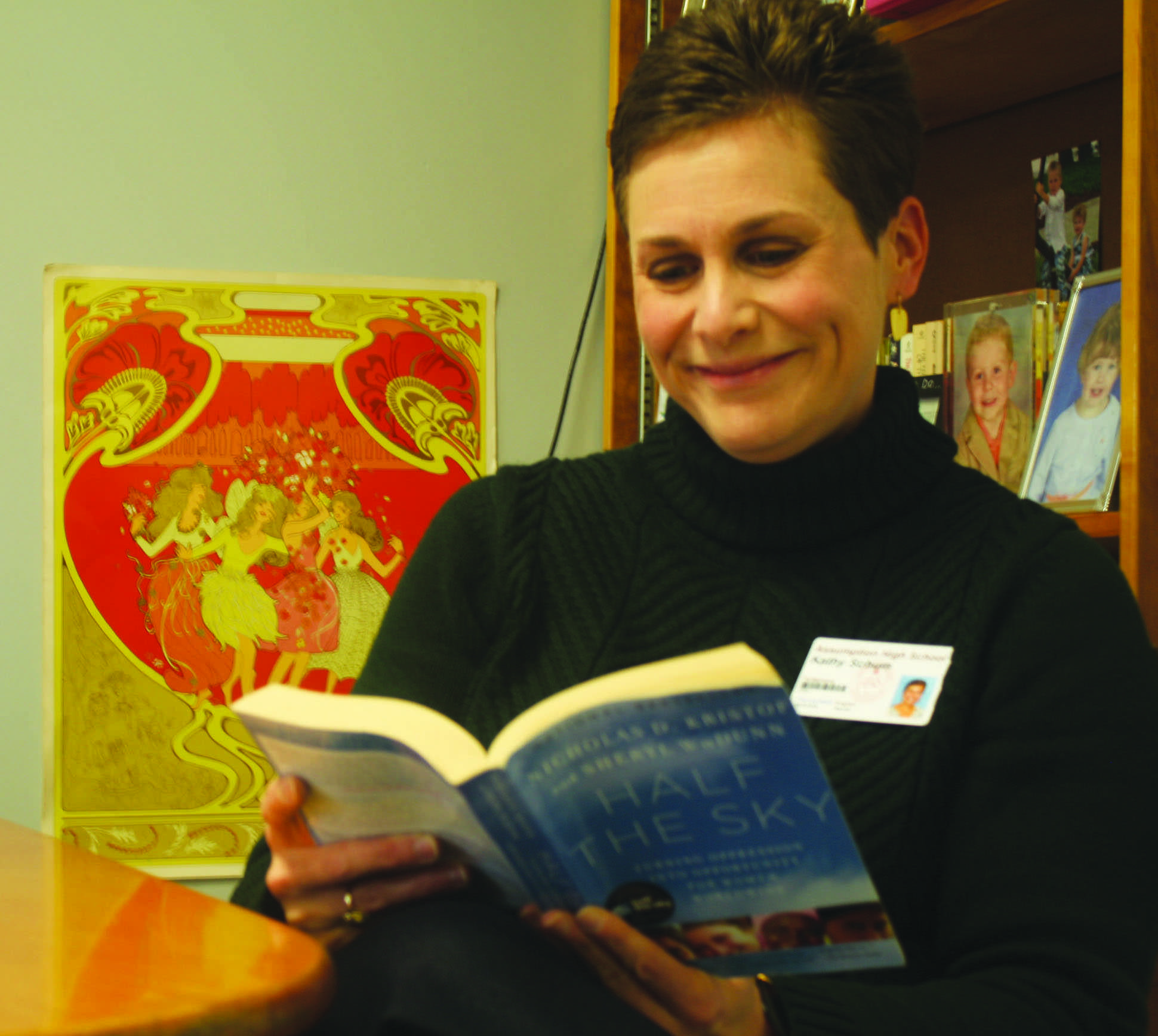 Kathy Schum, a bubbly organization lover and book worm, speaks about her experience as a mother and a frequent shopper.
Kathy loves her children. She explains how her son Marcus, 4, is a gentle, loving child. Her daughter Ruthie, 3, is outgoing and not afraid to tell people how it is.
"Ruthie is a three-nager. A three year old who thinks she's a teenager," says Schum, while "Marcus often relies on Ruthie to speak up for him."
Schum, who is a true extrovert, yet very gentle in nature, is the perfect medium between her children.
Aside from being a mother, Schum enjoys shopping. "Walking around the mall or through Target is my Me-Time for the week," she says.
Competing with shopping for Schum's favorite pastime is organizing anything she can. Whether it's her closet or desk, straightening up is a part of every day for Schum. She admits that it is a time consuming hobby.
"I'm not sure if anyone else considers it a hobby," says Schum, regarding organization.
The combination of her fashionista shopping habit, tidy lifestyle, and motherly nature,  Kathy Schum is a well-rounded role model for young women.
By: Aubrey Rogerson