TV Show Review: Gilmore Girls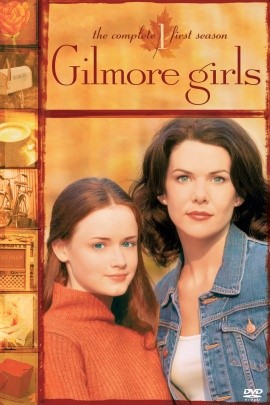 Gilmore Girls may be best known for its daytime reruns, but that's no reason not to check it out on Netflix. The show about a single mother and her talented daughter who wants to attend an Ivy League college. The mother knows she cannot afford to pay for her daughter's education, so she's forced to reconnect with her rich parents, who she fights constantly with.
The show stars Lauren Graham as Loralei Gilmore and Alexis Bledel as her daughter, Rory Gilmore. Melissa McCarthy plays Sookie St. James, Loralei's best friend and a passionate chef at the Independence Inn where they both work. The show was created by Amy Sherman-Palladino and ran for seven seasons between 2000 and 2007, all of which are available on Netflix.
In order to get the money for Rory's tuition, Loralei promises they will attend dinner every Friday night at her parents' house. Most of the program follows the relationship between the girls of the Gilmore family with each other, with the people around them, and with the men in their lives.
The show has a lot of heart and the viewer can easily fall in love with the Gilmore girls and their town of Stars Hollow, where ridiculous things happen every day. The acting is believable, but Kelly Bishop does an amazing performance as Emily Gilmore, Loralei's mother.
However, as the seasons go on, the show can feel repetitive and like storylines are being repeated. This is something to be wary of and can make the viewer uninterested.
Overall, the show is an easy watch and can be enjoyed at almost any time of the time, as the Gilmore girls are never boring.
By: Sydney LaRue