Music Review: Ruth B is Bringing a New Wave of Calm Music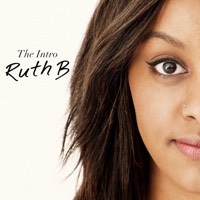 Canadian singer Ruth B is entering the music realm and so far has not backed down from a fight. Her low melodious voice works so beautifully with a bare piano that when she posted a video of her singing the song "Lost Boy", it received over 80,000 likes. The audience was truly able to receive and relate to her message through her compelling lyrics and inspirational vibe.
In her hit, "Lost Boy", she says "There was a time when I was alone. No where to go and no place to call home".
Her target audience, teenagers, can all agree that they at one point have felt alone. It comes with the changes of puberty and hormonal shifts that every person experiences, and Ruth definitely captures how freeing it feels to finally find that crowd you can fit in with.
In her song, "Golden", she reiterates her theme of overcoming adversity. "You tried so hard to break me down like a fire breathing dragon, but I guess I took your crown" talks about expelling the belief that you can't conquer anything. Ruth B inspires teenagers, mostly girls, to accept themselves for who they are and know that they can do whatever they set their mind to.
Superficial Love, another song of hers, talks about forming real relationships that are double sided. "Baby if you want me, then you better need me cause I'm so done, not being your number one" is an ultimatum made to some partner to choose her or leave her. While most of her songs are oriented on relationships with some boy or a relationship, all of them can be related to knowing and respecting what's good for your personal well-being.
Upcoming artist Ruth B has found a way to express insecurities and defeat them in 4 minutes worth of music. I would suggest anyone looking for a calming inspirational mix to look for her album, The Intro, and stay alert for any new releases by this talented singer.
By: Sarah Metzger