Alumni Amelia Forsting '13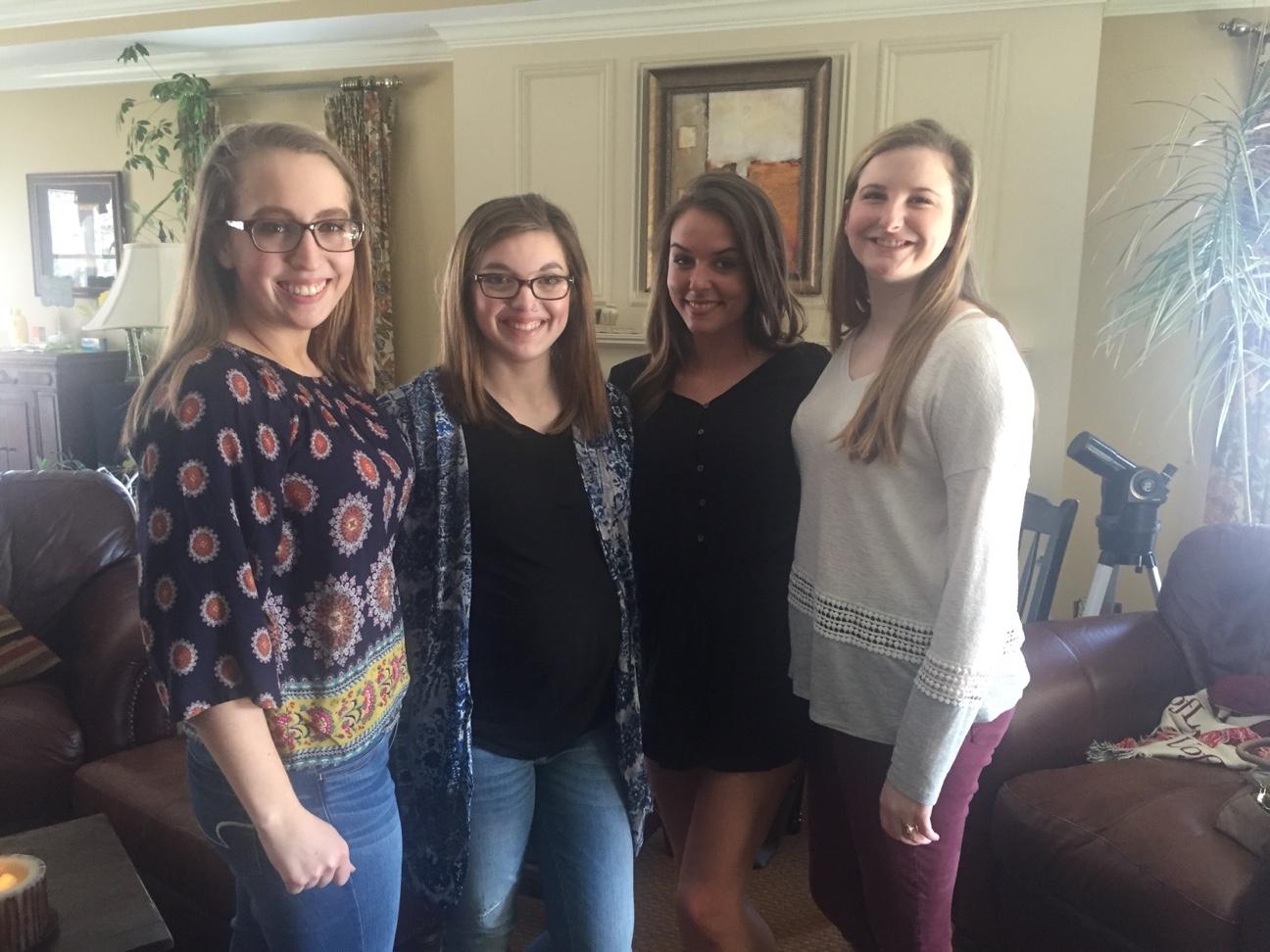 photo: (left) Annie Mattingly '13, Amelia Fostering '13, Hannah Wurth '13 and Rebecca Gorman '13
Assumption High School alumni, Amelia Forsting (Lacambra) '13, was fatally shot Sunday afternoon around 3 pm in her Louisville home in St. Regis Park by her husband, 22-year-old Damien Lacambra.
The day of the shooting, Lacambra reports he was "unaware" the gun was loaded.
A few of Amelia's friends speak about her;
"She was very selfless. She always wanted to be on good terms with people. A very positive person to be around." says Hannah Wurth '13, a close friend of Forsting.
"Amelia never complained and was always appreciative for the things in her life. None of us can believe this horrible event ever happened to her. We will miss her terribly." stated by Wurth.
"Amelia has been one of my best friends and neighborhood buddies since our grade school days at Ascension. She was a friend who instantly knew what I was thinking even when no words were needed. Amelia's beautiful smile will stay with me forever.  I love you Amelia." Annie Mattingly '13 writes.
Forsting spent her freshmen year of college at NKU where she was a member of Alpha Omicron Pi sorority. Later moving to Texas with her fiancé, Lacambra, where he was stationed.
The couple just welcomed a baby boy, March 9th 2016, Luke Schuyler Lacambra. For now Luke will be cared for by Forsting's parents.
---
Funeral services will be Friday, April 29 at Our Lady of Lourdes 508 Breckenridge Ln. Louisville, KY 40207 at Noon. The family of Amelia ask to please send any monetary donation for Luke to Stock Yards Bank 2811 S. Hurstbourne Parkway Louisville, KY 40220.
Always a Rocket, Forever a Rose.
Amelia Forsting will always be in our hearts.