A joke that turned into a great tradition
Many people think that the Walk Out has been a tradition forever. Little do they know it only started in 1999 and by total accident. It's actually a funny story how it all started.
It was Stacy Johnson's first full year of teaching at Assumption and the senior's last day of school. Johnson and some other teachers thought it would be funny if all the teachers wore khakis and white shirts on the seniors last day. They wanted to see if the students would notice.
Of course all the seniors noticed immediately and thought that the teachers were pla nning a surprise for them, when they actually weren't. They decided last minute to do the walk out.
First they picked out the song "Forever Young". With 20 minutes before school was let out, they had an announcement made for the seniors that they had to walk out of the front doors of Assumption. Johnson and the other teachers got any free teachers or staff members to line the sidewalks of Tyler Lane. Finally they printed out the lyrics of the "Forever Young".
When the bell rang all the seniors walked out of the front doors while Forever Young played over the speaker. Mrs. Johnson said, "This was our last opportunity to say goodbye to them."
After this first walk out, it became a tradition.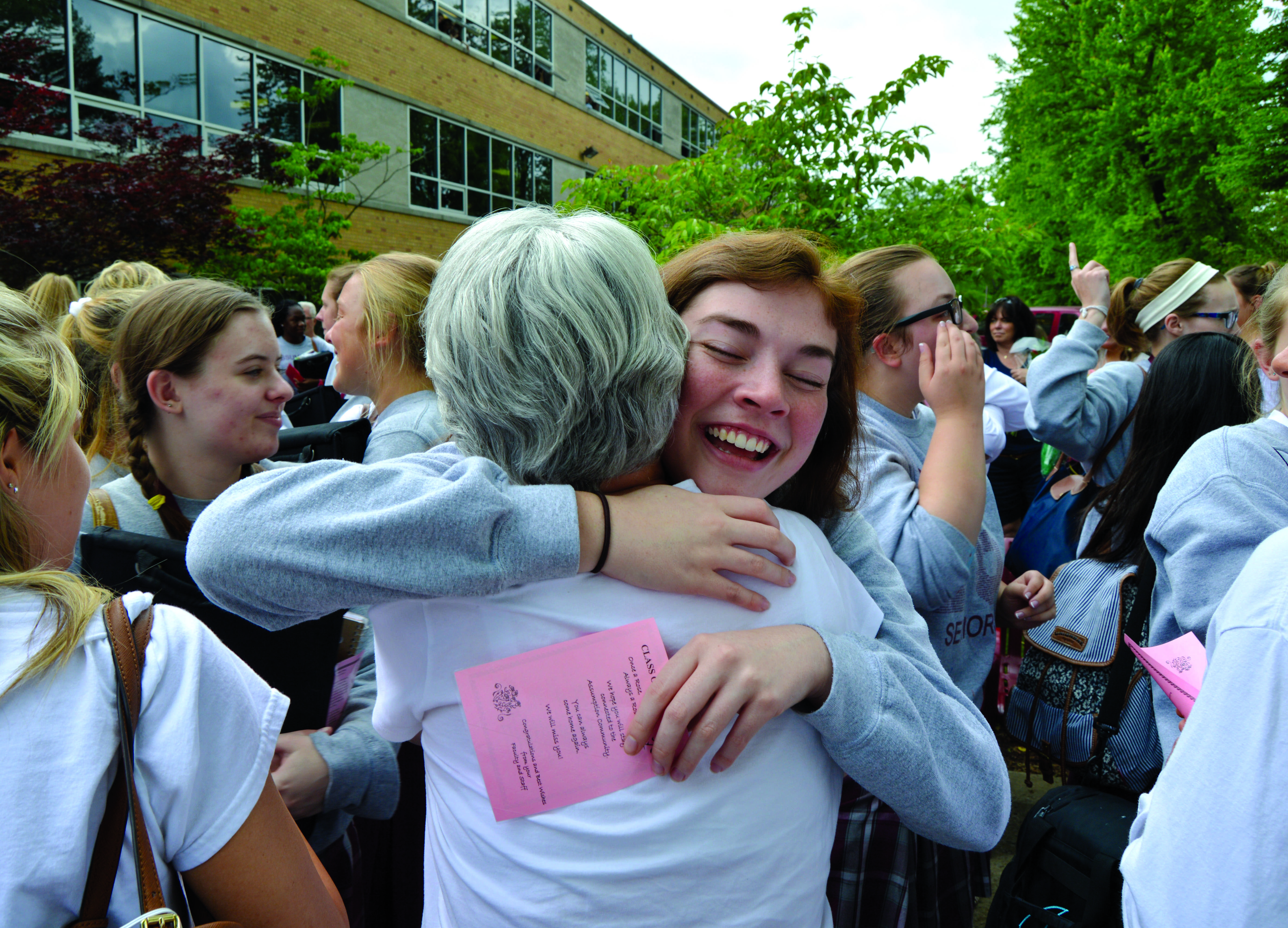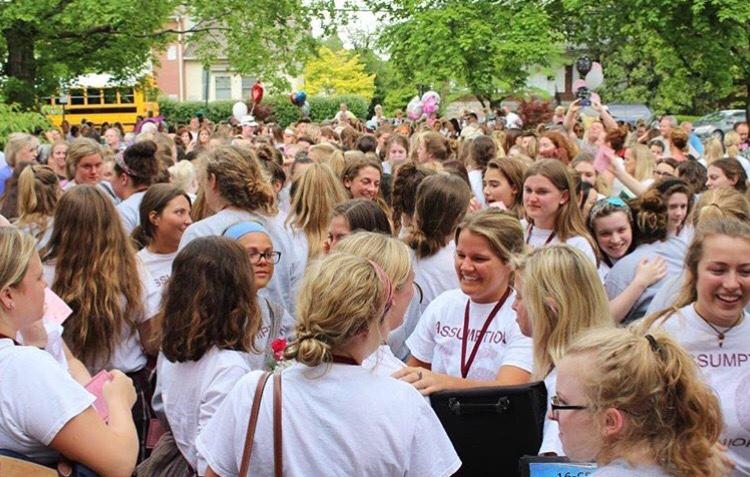 By: Jacqueline Askins
Photos provided by: Ms. Russo