Weird Phobias
Sara Magers '17 // February 22, 2017
Phobias surround us every day. According to the National Institute of Mental Health, 19.2 million Americans suffer from specific phobias each day. American women are twice as likely to report a phobia in comparison to men. Phobias usually sprout between ages 7 and 13; they develop as the person ages.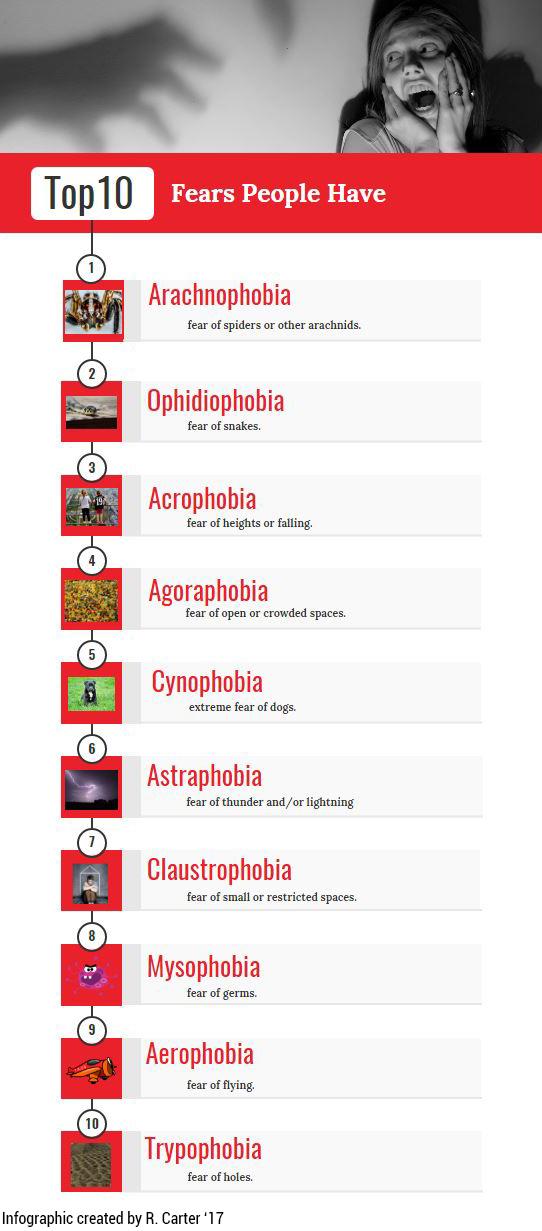 Believe it or not, phobias are classified as a form of anxiety. All phobias root back to five basic categories: animal, natural environment, situational, blood-injected-injury, and an "other" group. Unfortunately, scientists have not yet discovered the root of phobias, but we know therapy can help.
Today, we spoke with students, faculty, and staff to discuss their phobias or lack thereof. Phobias around AHS range from the fear of The Wizard of Oz to the sound of someone touching paper and even specific words. Some community members also had "traditional" phobias including the fear of clowns, spiders, and even gas masks. We noticed more adults claimed to not have a phobia compared to students who typically do. Don't forget to watch the video below after you share YOUR phobias by filling out the poll!
Please watch the video below to hear about more AHS Phobias.
Static sources:
www.verywell.com
www.nimh.nih.gov
www.fearof.net