Fenty Beauty by Rihanna: Review
By Sarah Daus, RoseCall Co-Editor-in-Chief and Emma Lomax
The release of Rihanna's beauty collection was highly anticipated—beauty gurus and music lovers alike were lining up to purchase her line. Immediately after the release, social media sites blew up with reviews. The original collection RiRi dropped focused on a laying out a base; she released foundation, primer, highlighter, blotting powder, and contour sticks.
Her Pro Filt'r Foundation caused quite a splash, as it was released with 40 shades. That's impressive for a freshman brand; many established brands release products with many fewer options. As a point of reference, BareMinerals BarePro Foundation has 30 shades, and Maybelline Fit Me Foundation only just recently expanded their line to cover 40 shades—originally it only covered 23.
Assumption Publications staff member Emma Lomax purchased Fenty Beauty's Pro Filt'r Foundation in the shade Warm Peach 220.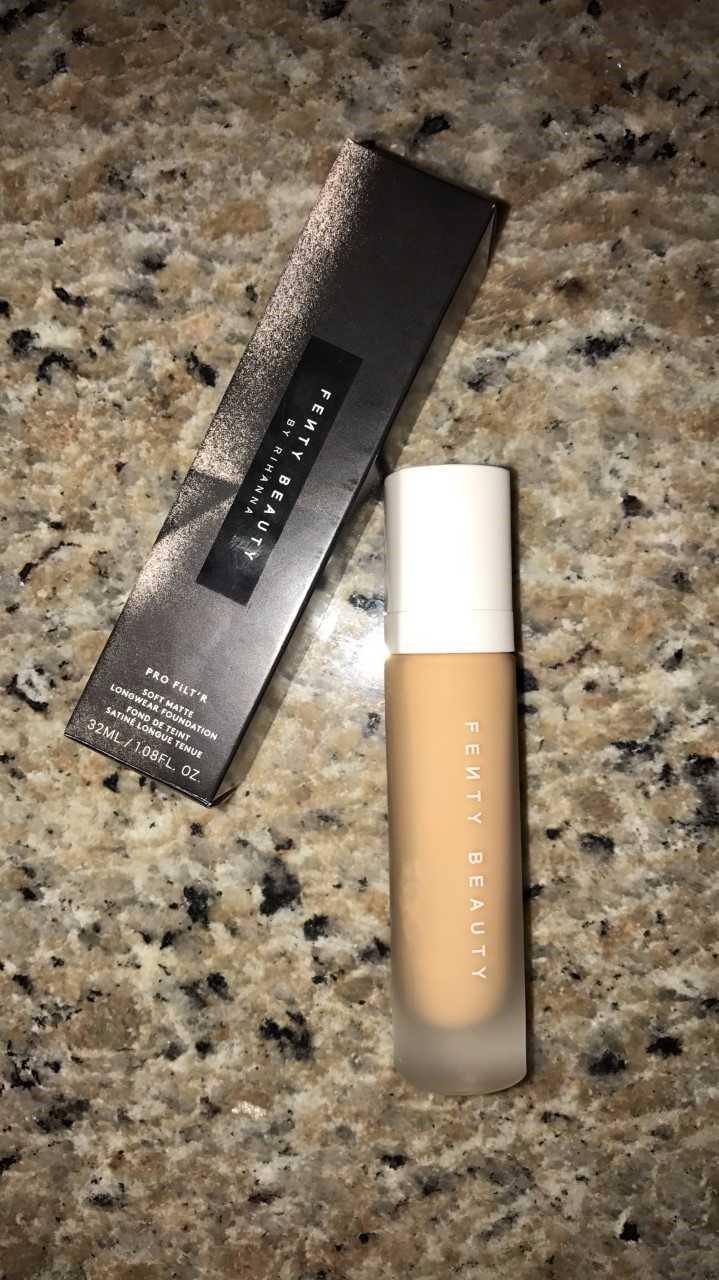 The Pro Filt'r Foundation is true to its name because I would describe it as a soft matte foundation. It does oxidize (turn darker when exposed to air) about five minutes after application so to get your exact foundation shade you will want to go one or two shades lighter than you normally would. The best way to get your perfect shade is by going to Sephora and having the specialists shade match you or, buying the shade lighter than your actual skin color.
When applying the foundation, it starts as a medium coverage but can be built up to a full coverage foundation if applied carefully. I recommend using a brush rather than a sponge because it uses less product, applies more evenly, and looks less cakey. You can buy Rihanna's foundation brush that she released, however any foundation brush will work. I applied the Pro Filt'r Foundation with an It Cosmetics foundation brush and it worked like a charm. The foundation looked flawless on my skin but the real test is to see how well the product works with other products like creams, powders, and other liquids.
I decided to do a full face of makeup after applying the foundation and all the products I used from a variety of different brands blended seamlessly onto my skin. Cream contour was easy to apply and it didn't take off the foundation when I went to blend it in and setting my entire face with powders didn't cause the foundation to get cakey or look too heavy. After finishing my makeup, I kept it on for about three hours and did a variety of activities with it on including sweating some. The foundation still looked fantastic afterwards.
Overall, the $34 Pro Filt'r Soft Matte Longwear Foundation is definitely a product that will change the makeup game. The price point is considerably low for how luxurious the packaging feels and how the product looks on the skin. Rihanna produced a great makeup line and it's worth checking out!
Sarah Daus, RoseCall Co-Editor-in-Chief, purchased Rihanna's Killawatt Freestyle Highlighter in the shade Metal Moon, as well as the Match Stix Trio in Light 100, which includes the shades Linen, Amber, and Starstruck.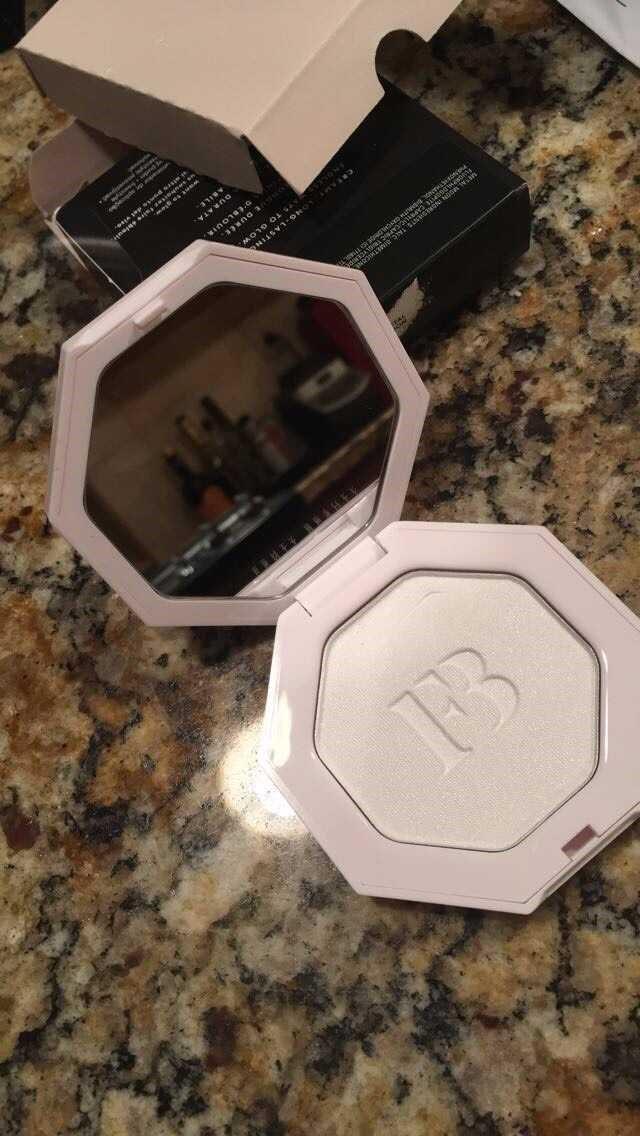 Fenty Beauty's Killawatt Highlighter in the shade Metal Moon is described as "mega-fine white gold pearl". Overall, I am happy with this product. It's priced at $34, which is comparable to many other Sephora highlighters. The packaging is sleek and easy to pack for overnight. I wish the product was slightly more powdery—I find it difficult to apply with a brush. However, some might see this as a plus due to the lack of kickback, which wastes less product. The application is at its peak when using your finger as you can pack on the product for a more blinding look. I love the shade—it's a unique pearly color. I don't have anything like it in my collection, and I love to reach for it when I want to make a look more interesting!
I have mixed feelings about Fenty's Match Stix Trio—I love the contour color and formula, but have a difficult time using the concealer color, and I am not impressed with the shimmer formula.
I find that the best way to apply is concealer first, followed by contour, and finishing with highlight. I love the formula for the contour and concealer, however, I have had trouble using the concealer on my under eyes. The creaminess is nice, and I am extremely impressed with the contour—it's buildable, so it's very easy to put on exactly how much you want and blend out. The highlighter isn't as easily blended on the face as I'd like, but is does provide a nice "backlit" look. It's easiest to apply either by first putting it on a sponge or your finger, while the contour and concealer are better applied directly to the skin.
The value of buying the trio is worth it in my opinion—the Match Stix are $25 a piece, or $54 for the set of three. One of my favorite things about the set is that it's wearable with or without a foundation base and a full face of makeup—like the rest of Rihanna's line, it's truly versatile!