Taylor Swift's "Reputation": Look What You Made Her Do
By Sarah Michels, Editor-in-Chief,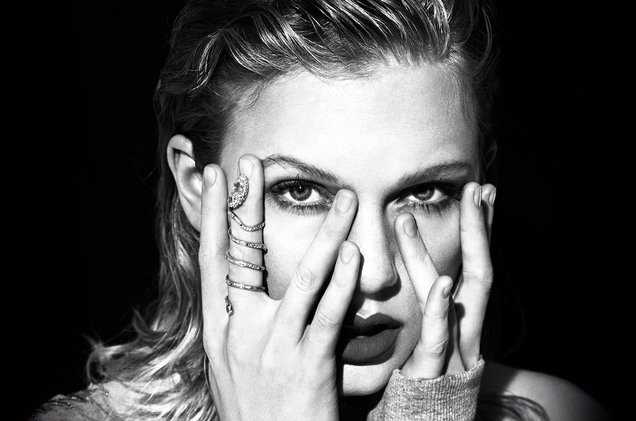 Rosecall
      From country heartthrob to pop superstar, Taylor Swift has made quite the transition over her nearly twelve-year career as a singer. Her newest album, Reputation, adds yet another layer of personality to the multi-faceted Taylor Swift from the previous five albums (Taylor Swift (2006), Fearless (2008), Speak Now (2010), Red (2012), and 1989 (2014)). Beginning in August with Look What You Made Me Do, Swift gradually debuted several singles from the album, including Call It What You Want, Gorgeous, and …Ready for It?, finally releasing the entire album to all streaming services on December 1st. The album has a cohesive feel, containing two prominent themes throughout: anger and desire.
       If Taylor Swift is a pro at anything, it is calling people out. Reputation's songs are no exception, with cleverly executed subtle and not-so-subtle digs at celebrities from Katy Perry to Tom Hiddleston to Kim Kardashian. Kanye West gets a song all about him—This is Why We Can't Have Nice Things— which includes the lines, "Friends don't try to trick you/ Get you on the phone and mind-twist you/ And so I took an axe to a mended fence," obviously a reference to the now infamous controversy over whether Swift approved lyrics insulting her in West's newest album, Famous. This track is an ultimate party song, whether blasting it in the car or bopping along to it at a dance.
      However, most prominent is Swift's rage and bitterness over unwanted media attention, with lyrics like "They're burning all the witches, even if you aren't one/ So light me up, light me up, light me up, go ahead and light me up" in I Did Something Bad, to "And I bury hatchets, but I keep maps of where I put 'em" in End Game, featuring Ed Sheeran and Future. A subtle sense of satire is omnipresent throughout the album in the way Swift portrays her own relationships and snake-like cunningness in her songs, mimicking the criticism of the media.
      On the other hand, Reputation emphasizes a shocking sensual desire that Swift's songs have yet to exude. Many tracks contain the typical Taylor Swift love story, but with a more sultry and seductive feel that only comes with character maturity and time. Tracks such as Dress and Don't Blame Me reveal the risqué side of Swift, containing lyrics such as "Carve your name into my bedpost. 'Cause I don't want you like a best friend/ Only bought this dress so you could take it off" and "For you, I would fall from grace/ Just to touch your face/ If you walk way/ I'd beg you on my knees to stay." It's a far cry from the innocent Taylor of Fearless, but this newfound lust adds to the emotional vulnerability and power of each track. This new facet of Swift's work truly sends chills down listeners' spines.
      Overall, it is clear that Reputation was not rushed; every lyric was thought through, and it shows. While a few songs seem to sacrifice lyrical sophistication for radio hit potential, such as Look What You Made Me Do, the wide majority of the tracks contain beautifully crafted lyrics that are not overpowered by the background music. The emphasis is on Swift's unique style: pop, but more subdued and melodically versatile. Whether you're a Swiftie or a Yeezy fan, after listening to Reputation, you will agree that the old Taylor Swift truly cannot come to the phone right now, because as Look What You Made Me Do says, she is most certainly dead.