What's Happening in the World of Women
By Sarah Daus 
Women have been systematically oppressed for all too long. Recently, the Me Too movement started by Tarana Burke has gained popularity in the media. Women who have been sexually harassed, abused, or assaulted have been using the hashtag #metoo to show the sheer reach of sexual assault. In wake of sexual misconduct allegations against Harvey Weinstein, famous film producer, more and more celebrities have spoken out against men in the entertainment industry who have targeted them with unwanted sexual encounters. Me Too emerged to let survivors know they are not alone, and it has reached millions, especially gaining momentum when actress Alyssa Milano tweeted using the hashtag.
Following #metoo, Time's Up emerged. In response to the numerous allegations against Weinstein and other male celebrities, including James Franco, Matt Lauer, Kevin Spacey, Steven Seagal, Dustin Hoffman, Oliver Stone, Louis C.K., Nick Carter, and many more. Time's Up is targeted at tackling sexism and assault in the entertainment industry, especially people of color, the LGBTQ+ community, and others who have fewer platforms to speak out against harassment and inequality.
At the 75th Golden Globes, women wore all black on the red carpet to call attention to the movement. Tarana Burke attended as Michelle Williams' guest, as did other activists: Rosa Clemente, Saru Jayaraman, Billie Jean King, Marai Larasi, Calina Lawrence, Ai-jen Poo, and Mónica Ramírez.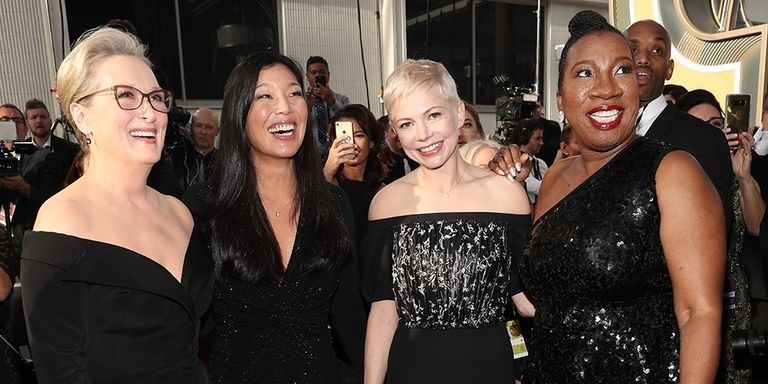 The problem of sexual assault and harassment extends far past just Hollywood. In politics, Roy Moore (AL-R), Matt Dababneh (CA-D), and Al Franken (MN-D) have all been accused by multiple women. Presidents H. W. Bush and Trump have also been accused of inappropriate conduct by numerous women.
Olympic gymnasts Aly Raisman, Gabby Douglas, McKayla Maroney, Simone Biles, and Jordyn Weiber, as well as over 150 others, provided witness statements against former USA Gymnastics Doctor Larry Nassar, who was indicted for sexual assault charges taking place over more than 30 years. He was sentenced to 40 to 175 years in prison.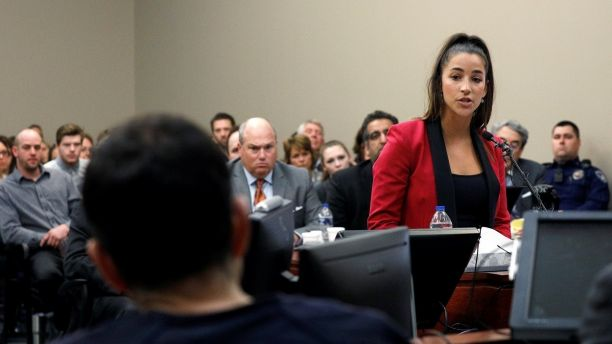 In recent waves of accusations of sexual misconduct, the Women's Marches came just in time. This year, they happened on the anniversary of last year's women's marches, which were a response to Trump's inauguration. In New York, more than 200,000 protesters marched this year, with numbers in LA topping 600,000 and Chicago reaching 300,000.
On January 20th, 2018, one year later, many women marched for numerous reasons. Among these reasons were to protest Trump, to advocate for reproductive rights, to amplify the voices of LGBT women and women of color, and to stand in solidarity with women who have been victims of sexual assault, abuse, or rape.
In Louisville, the parallel to the Women's March on Washington was called The Rally to Move Forward. Many Assumption faculty and staff attended to support women's rights, among thousands of other members of our community.