Ms. Blanford's European Vacation
By Lindsay Jenkins, Rosecast Editor-in-Chief
If you journey over to the McAuley Center and then take the flight of stairs up to the third floor, you'll find the Advancement offices. This narrow, carpeted hallway is where Abby Blandford serves as the Manager of Alumnae Giving and Alumnae Relations. Blandford is an Assumption alumna herself, graduating in 2011 and has been working up on the third floor of McAuley since April of 2017. But recently, she was able to leave Assumption behind for almost two weeks as she ventured on a European vacation with her college roommate, Chelsea.
Blandford only recently returned from traveling to Dublin, Ireland, London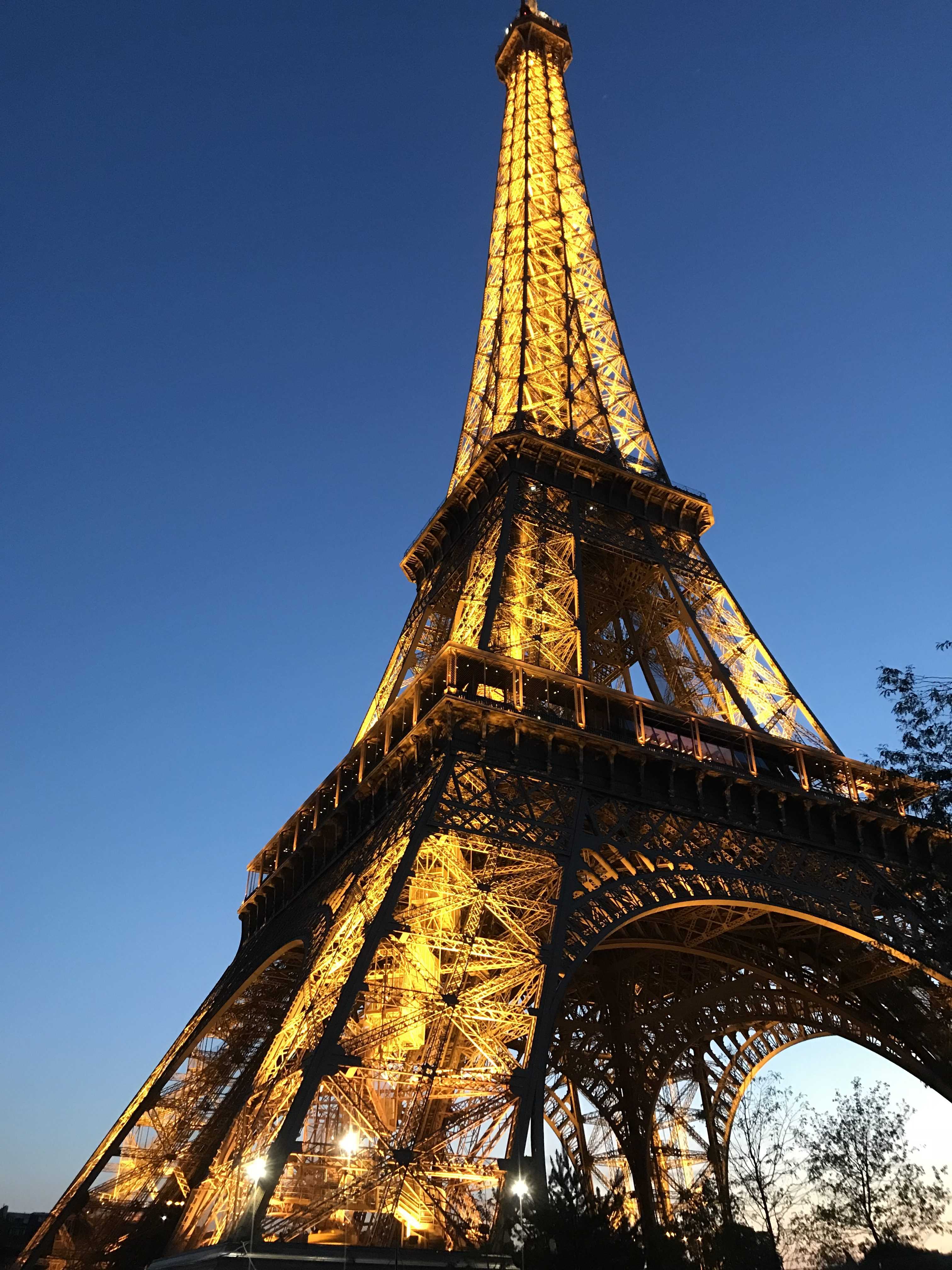 , England, Paris France, and Amsterdam in the Netherlands. She was able to see some breathtaking sites like the Cliffs of Moher in Ireland and the Eiffel Tower in Paris. "The Eiffel Tower was beautiful. One night we decided to do a cruise along the Seine River and watched the Eiffel Tower's light show," Blandford shared.
Amsterdam and London also had lots of intriguing sites that Blandford enjoyed visiting, also. "I also really liked the Anne Frank House in Amsterdam where Anne and her family hid for two years. Westminster Abbey in London was so intricate, beautiful, and historic."
Speaking of historic, on her trip, Blandford was able to see some incredible pieces of these countries' histories. In Paris, she saw all different pieces of famous art, specifically at the Musee D'Orsay. (Fun fact: If you watch Gossip Girl, this is the museum where Blair and Louis met). "It was really cool to be within inches of famous art. We saw impressionists like Monet and Van Gough," Blandford exclaimed. She also caught a glimpse of the crown jewels which are located in the Tower of London.
Blandford embraced each country's local cuisine. In Ireland, she ate bangers and mash which are similar to America's sausage and mashed potatoes. Her favorite foods were Dutch pancakes and Stoop Waffles which are from Amsterdam. The one local food she didn't have the chance to eat was escargot which she absolutely regrets.
Overall, Blandford had an unforgettable trip across the pond and could see herself going back. "I would totally go back, I would like to explore around the areas more in the countryside in Ireland and the Netherlands."
As far as the next, new country she wants stamped in her passport, Blandford mentioned that she would like to go to Australia. But for right now, she is still reminiscing on her exciting European travels.