Rocket Fall Sports: Senior's Last Season
By Claire Hellmann, Staff Member
With fall sports coming to an end, I wanted to see how the seniors felt about their season and how their senior night was for them.
In Field Hockey, Libby Kraus had stated that being in the spotlight on senior night was amazing. As I asked Kraus about the season, she had explained that being a senior is such a huge role and how her and the rest of the seniors looked up to last years seniors who have now graduated. That was one of her goals for the year. Lastly Kraus told me that overall, she loved b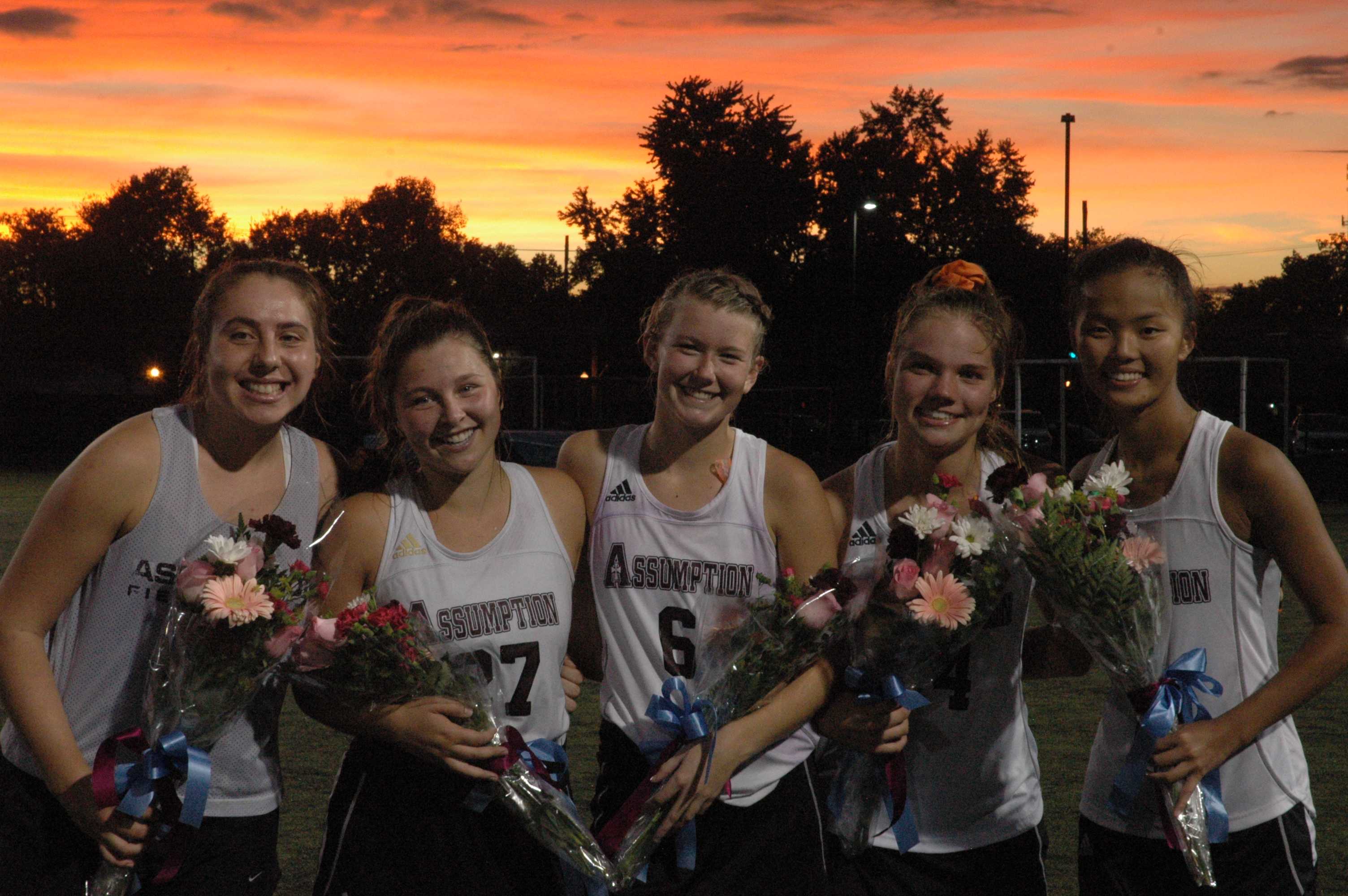 eing a senior because all the underclassmen were there supporting them. Field Hockey has faced many challenges throughout the year. With being such a young team, they had to figure out a way to learn how to play together and learn how to succeed. Kraus brought up receiving the new coach, Jody Schaefer. Kraus stated, "She has done an amazing job so far. She has helped us so much throughout the season. She is so caring and willing to help us with whatever we need." The last thing Kraus said was that they have challenges, but they will always find a way to overcome them. The last question I asked Kraus was about what her and the rest of the seniors are going to miss about the team. She explained to me, "I want to remember the drive that this team had. Every player on the team is motivated, and we all want the best for each other." A great finish to the interview was "I love rocket hockey and they are my forever family!"
Cross country runner, Lydia Matis, took the time to answer these few questions about her season as being a senior for Cross Country. Matis has wanted to be in the spotlight on senior night since freshman year. She loved the thought about her coaches saying good things about her, and once the senior night came, she was filled with joy. The cross-country team set a goal at the beginning of the year to win state and go to nationals. Matis has high expectations for herself. While running a 5k, her goal was to break off twenty minutes, but Matis stated, "I just can't seem to do it." Running is difficult, but all the Assumption girls find a way to make it better than it is. They dress up every Wednesday in goofy costumes, sing songs while running, make up stories, and buy random stuffed animals that represent the team. Matis stated, "One more thing I wanted to always remember about this team is our bond. I have connected with Coach Barry in a way I have never connected with any other coach." She gave props to their coach by the way he cares for everyone on the team and how he never gives up on them.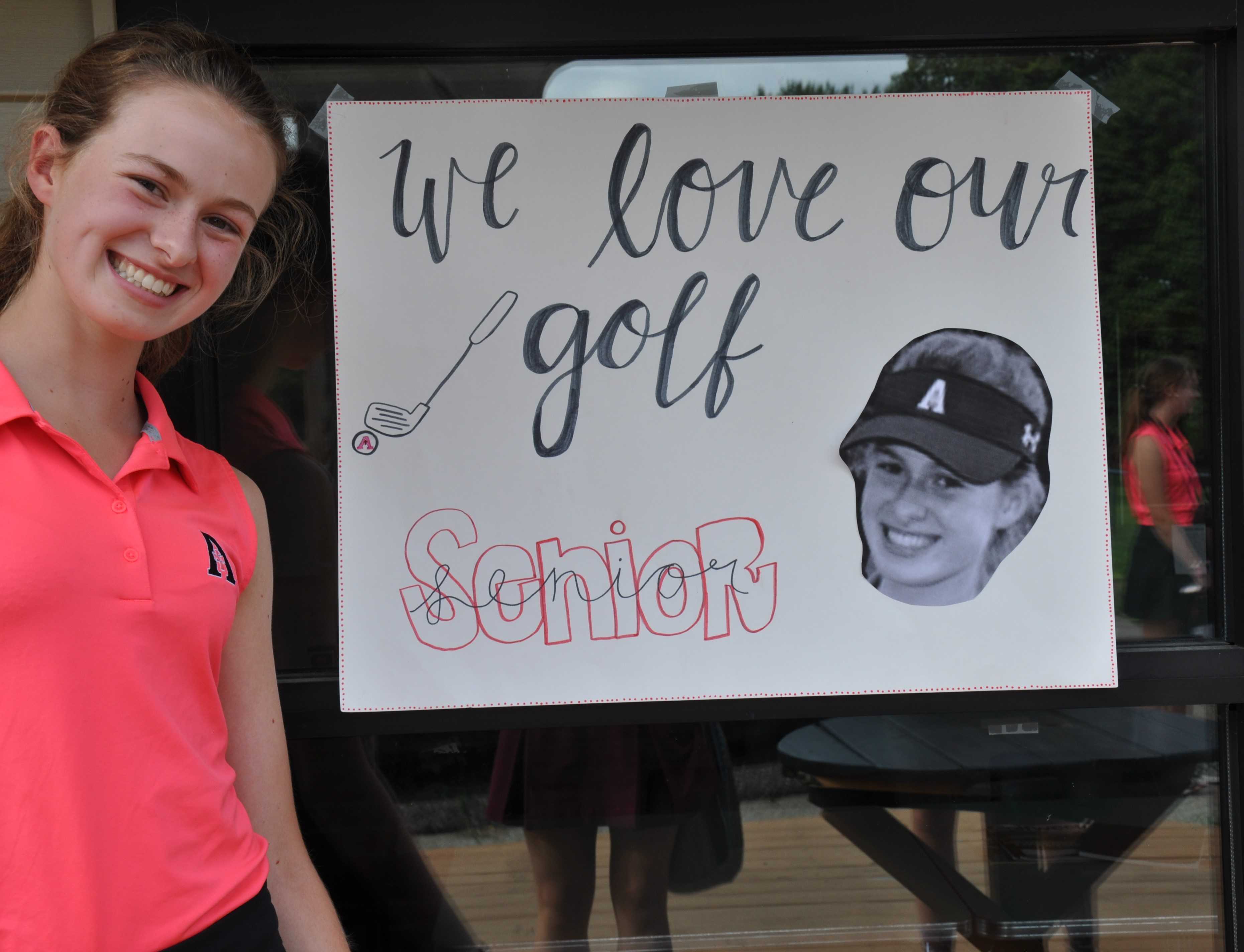 Golf team member, Sophia Biagi, is very different from the rest of the fall sports athletes because she is the only senior. With being the only senior, she must take on the role of pulling the team to success all on her own. Since golf is more of an individual sport, they still need their teammates' support to get through a long day of golf. She explained that is was surreal being a senior this year. Throughout the interview, she refers to the team as "my team." Biagi stated, "I am eternally grateful for all the love and support they have given me this year." The only challenge that she expressed was trying to stay up throughout a day of eighteen holes.
Soccer team senior, Corinna Soto, described the year as bittersweet. Soto stated, "It was unreal because we had to take on responsibilities of being a leader." She liked how it was her time to be in the spotlight on senior night. The soccer team has been challenged this year, but that hasn't stop them from being very successful. They have a motto which is AOUTE, which stands for "All out until the end." That's a good way to keep fighting through and never forget to stop.
Volleyball team captain, Cami Nazor, mentioned that it was weird finally being a senior and having her own senior night. Nazor said, "It just all became real that my time at AHS is ending." The volleyball team has had challenges mentally rather than physically. Nazor stated, "The farther along we get into the season, the bigger the target is on our backs and people will play their best against us." She said that she would like to remember the fun that we all had on and off the court. Nazor finalized the interview stating that she hopes to make history once again.