Update on California Wildfires
By Lindsay Jenkins, Rosecast Editor-in-Chief
Roaring flames continue to wash across the Southern California hillsides. Three different fires are still burning across different areas of California. The Woolsey Fire in Los Angeles and Ventura counties, the Hill Fire in Ventura County, and the Camp Fire in Butte County are still wiping through terrain according to CNN. The Woolsey fires alone have destroyed around 435 structures, and this number is expected to rise according to a report from LA Country Fire Chief Daryl Osby.
Most recently, the Woolsey Fire moved into the Malibu area. The fire took homes including those of celebrities and ordinary families. Among the celebrities who have lost their Malibu residences are Miley Cyrus and Liam Hemsworth, Neil Young, and Gerard Butler.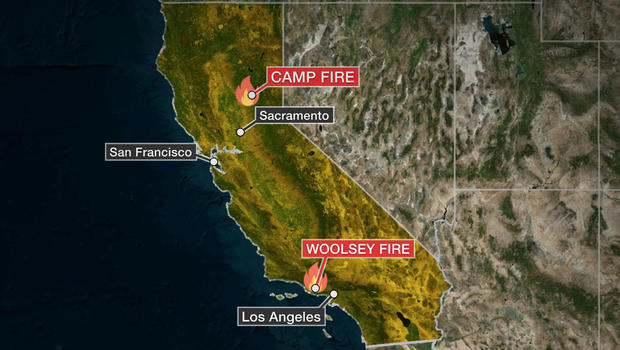 The flames show no regard for economic status. They have burnt down the homes of families all over the social spectrum from millionaires to working class people. The Camp and Woolsey fires combined have burnt down over 10,700 structures, both fires having claimed the lives of 66 individuals. These numbers were confirmed by CBS News and are expected to rise. The Camp Fire specifically has a missing person total climbing to 631 people.
The Camp Fire which started on November 8th in Northern California has torn through a total of 142,000 acres making it the most devasting wildfire in California history. The Woolsey Fire has scorched 98,362 acres as it has wiped through the Los Angeles area.
There are many ways to offer support for the thousands who have felt the devastation of the California wildfires. The most efficient way, according to the Center for International Disaster Information, is to send money. The three major nonprofit organizations who are seeking donations are the American Red Cross, The California Community Foundation's Wildfire Relief Fund, and the California Fire Foundation. Another agency that is seeking donations is the Humane Society of Ventura Country who are helping displaced animals of the Woolsey and Hill Fires.