By Braxton Downs, Business Manager
For Friends
Boom Brick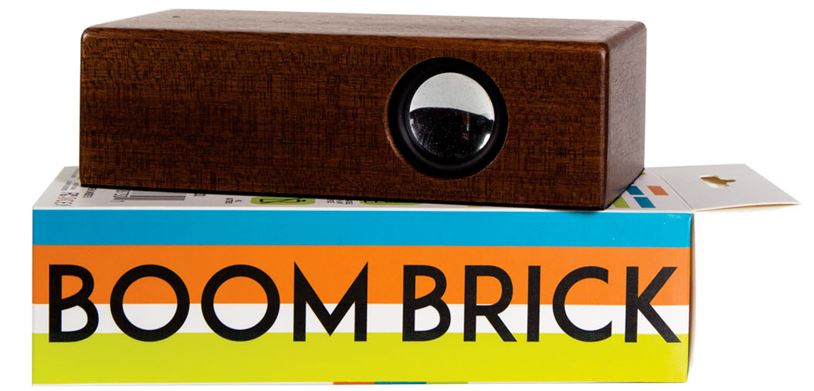 This is great for your friend that is obsessed with music. The boom brick projects your music without connecting to Bluetooth or cables! There is up to 8 hours of battery life, and it is charged with a USB cable!
Candles
White Barn by Bath and Body Works candles are always a good idea! Watch out for Bath & Body Work's social media platforms as they have sales everyday leading up to the holiday season! Some of the staff's favorite holiday scents are Twisted Peppermint, Fresh Sparkling Snow, Winter, and Spiced Apple Toddy!
Socks
Can't think of a gift for that best friend of yours? You can never go wrong with a pair of fuzzy socks! These will keep you warm and cozy the entire holiday season! Hurry to Dick's Sporting Goods to get one of our favorite brands, Cabin Socks, for buy 1, get 1 half off!
Scarves
Scarves are a great way to spice up everyone's wardrobe! They are perfect for keeping you warm and cozy on the foreseen snow days!
Coffee
Give the gift of life, a.k.a caffeine! For all your coffee lover friends, grab them a Dunkin' Donuts, Starbucks, or Heine Brothers gift card or bring them in a coffee on exam day!
Mothers
Planner or Calendar
This is a gift for the planners. A new calendar or planner is a great way to stay motivated and organized for the new year! This easy-to-find gift is perfect for any mother.
Kendra Scott Jewelry
These trendy jewelry pieces will wow your mother! Make it personal by choosing your mom's favorites with a huge variety of jewelry in so many different colors and styles!
Tickets to a concert, play, or movie
Would you rather give the gift of an experience? Find the perfect concert, play, or movie to treat your mom too! Bonus: grab 2 tickets and she'll have to take you with her!
Diffusers
Is your mother into the essential oils trend, fears candles, or want to give a more practical gift? A diffuser is a perfect way to make your house smelling good all year long while avoiding the dangers of candles!
Throw blanket
Does your couch or your mother's bedroom need a little pick-me-up? A throw blanket is the perfect way to give the gift of comfort and style!
Books
A great way to spend break or the new year is relaxing with a new book! Taking the time to pick out a book for your mother would make her day!
Teachers
Chocolate
Everyone needs a little chocolate in their lives! Picking up some nice truffles or bars would make a teacher's day turn around. Some staff favorites are The Cellar Door, Ghirardelli, and Lindor!
Gift Cards
Treat your teacher with a gift card to her favorite place! Book stores, Amazon, and Target are a few of our teachers' favorite places!
Ornaments
Some of the best gifts, though, are ones that teachers can keep for years to come! Picking out an ornament for your teachers and customizing it to match their personality is something they would love!
Good students
Most importantly, though, what teachers want the most is great students! The ones who show up to class prepared, do their personal best, and participate! Be the gift!