Mission Trip Over Spring Break
By Tara Haffner, Copy Editor
Although many seniors at Assumption went on mission trips during Mission Week, three seniors went on a special trip over Spring Break. Seniors, Ellie Kraus, Katie Kraus, and Lizzy Sweat, traveled to Panama for a whole week. They went with the Krauses' church group and their parents and church leaders. They had a variety of activities they participated in like playing with kids, getting to know people in the community of El Valle, and learning about their culture. This trip was very much service and faith oriented as there was prayer time every day.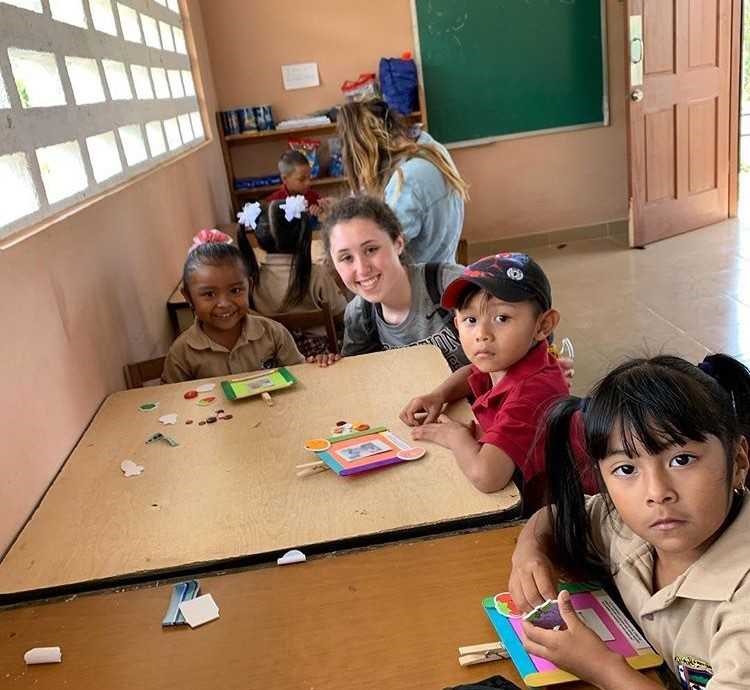 Senior, Ellie Kraus, says, "It was a very moving experience. We met so many kind hearted people who talked about their faith and hard times in their life."
One of the families that they met are trying to get immigration approved right now to move to Panama because they are from Columbia. Everyone in the Panamanian community is supporting them completely. Ellie Kraus says this was a great community to be a part of for that time.
One of the boys they met there was named Carlitos. Both of his parents have passed away and he is trying to further is academic career even though the education system is not strong. He was very open and proud of his life and everything they have. All three of them said the little things they have mean so much to them.
Lizzy Sweat says she is dying to go back and visit the village again. Sweat also says, "I could see myself going back to work and live there. The people were self-sustainable and so genuinely happy with their lives."
This was Lizzy Sweat's first time in Panama but the Kraus sisters went last year as well. They were taken around the village by commoners and taken on beautiful hikes that overlooked the valley and led to waterfalls for them to hike up. These experiences and close relationships they made contributed to making this trip unforgettable for all three of the seniors.