Learning to Grow – The Seeds of Rose Theatre Company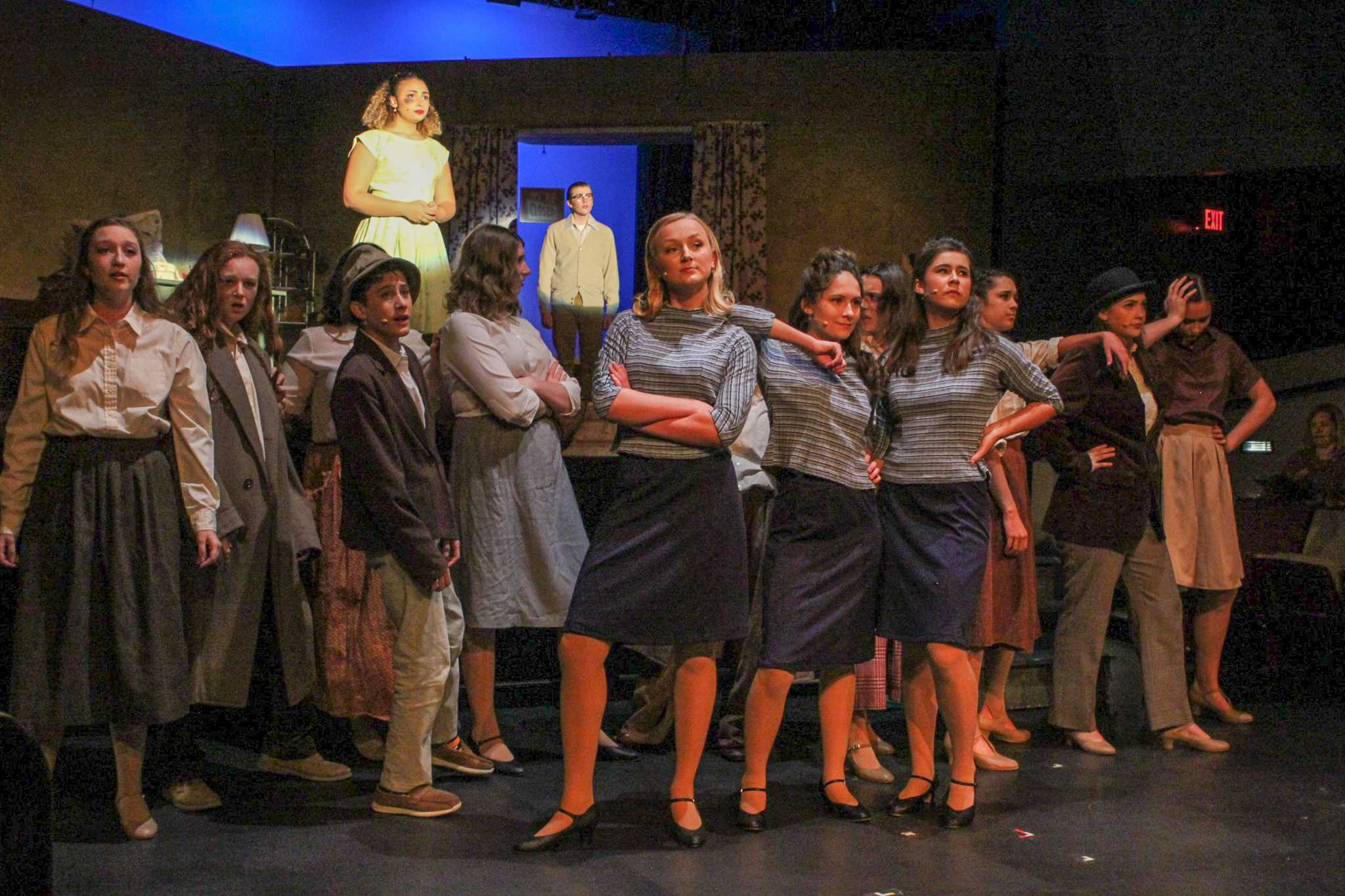 By: Kaitlin Grimm, Section Editor
Over the past couple weeks, Rose Theatre put on their production of "Little Shop of Horrors". Seventy students have been working since the beginning of the school year to bring this show to life. The opening scene begins on Skid Row at Mushnik's Flower Shop. The failing business is suddenly saved when Seymour Krelborn, an orphan who Mrs. Mushnik took in and employed at her flower shop, discovers a new species of plant, Audrey II. Named after his crush and coworker, Audrey, he soon discovers that the plant only feeds on human blood and flesh. He begins to provide for the plant's desire, sacrificing some people along the way, in order to gain fame and the love of Audrey.
After reaching out to a few members of the cast, I was able to see how much of an impact the show truly had on the company. Luke Karem, who played Seymour, said, "Working on the show was honestly one of the best experiences of high school so far. It's such a good and dynamic show that really made me test my limits and push myself to be better than I thought I could be". For Katherine Hudson and Madi Allgeier, being a part of the trio taught them so many new things. Madi Allgeier said, "Learning the harmonies was definitely hard, but our music director, Ms. T, worked with us until we knew it by heart…With choreography, it took some time to learn. We took time to practice them during rehearsal when we weren't needed for other scenes. After we memorized them and added our characters' personalities, the dances looked incredible!" She also went on to share that it not only improved her skills, but also her confidence.  "The most important thing I learned from this show is to believe in myself. Before this show, I had never done a musical before. Coming in for my first musical with a role like Crystal was nerve-wracking. After I started believing in myself, I was able to push away those nerves and tell myself I would get it; and I did!" says Madi. Being a part of the trio brought Madi and Katherine, as well as Sophie Ice, closer as Katherine said, "Being part of the trio was one of the best experiences I have ever had. Rehearsal was so fun, and the three of us became really close."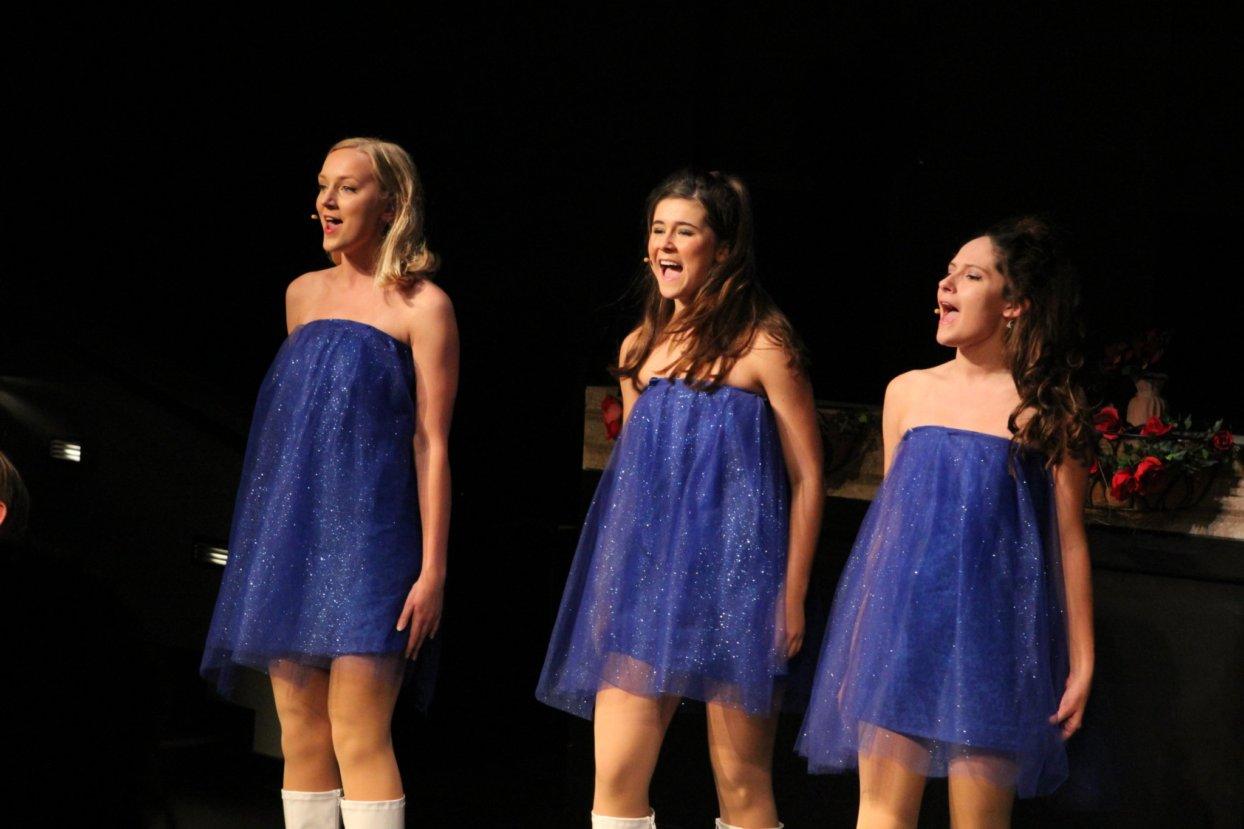 Luke Karem played one of the leads in the show, Seymour Krelborn. When I asked him about how he felt after finding out the news of his casting, he said, "Finding out that I was cast as Seymour was both super exciting and terrifying. I have never had a role this big in any show and I knew what kind of responsibility I was being handed. It was exciting because a role like this would let me show all my abilities and talents on stage and push me to become a better performer. It was also terrifying though, as I knew that I was being trusted with a hard role. I did not want to let down my fellow cast mates and crew members who would also be pushing themselves to make the show the best they could."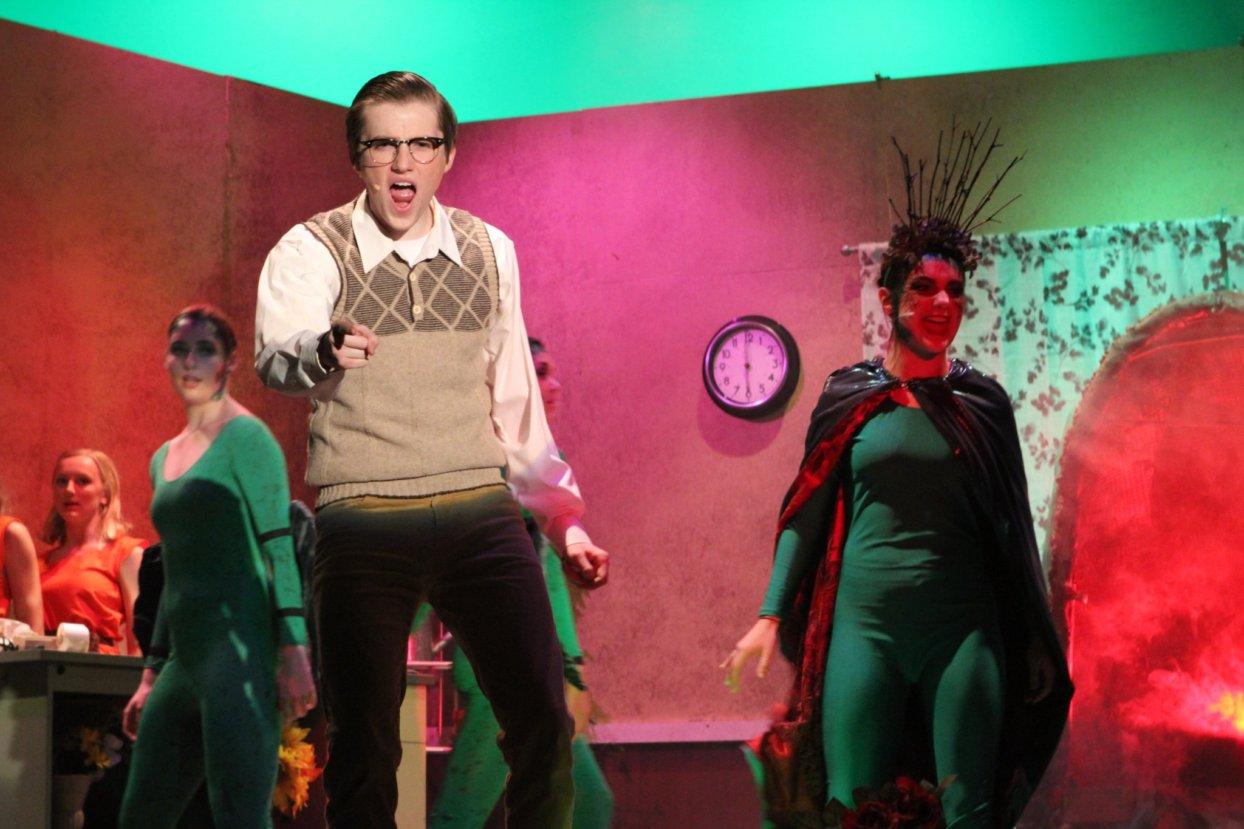 The Rose Theatre Company community truly shows through in every performance. Luke Karem states, "The people and the atmosphere are something you won't find anywhere else." Rose Theatre Company's next show will take place in the spring. Every four years, they do a Shakespeare play so this year they will be performing "A Midsummer Night's Dream".
Rose Theatre is really something special that touches everyone involved. -Luke Karem