World War III: Not in Our Foreseen Future. Yet.
By: Grace Tortorice, Staff member
The First Strike
On January 3, 2020 the United States sent a drone to strike down one of Iran's top military figures, Qasem Soleimani. His convoy was near the Baghdad International Airport in Iraq. The attack was authorized by the United States President, Donald Trump. Trump claimed that the strike was due to Soleimani being "directly and indirectly responsible for the deaths of millions of people." This included a week full of violence prior to the death of Soleimani. Trump also stated the death of Soleimani would save many lives.  
Who was Soleimani?
Soleimani was the second most powerful leader in Iran. The supreme leader of Iran, Ayatollah Ali Khamenei said he was a "living martyr of the revolution." In the United States eyes, however, he was a dangerous military leader. He was the leader of the Revolutionary Guards' Quds Force. The United States classifies this group as a foreign terrorist organization, yet in Iran this group is seen as a part of their military which specializes in looking over Iran's overseas operations. Soleimani got his start with the military during the Iran-Iraq war in the early 1980s. Lieutenant Mark Herling of the United States military described Soleimani as a military leader who was "quiet, charismatic guy, a strategic genius and a tactical operator." Lieutenant Herling went further explaining how this was a reason why many of his troops looked up to him. Soleimani was a part of many different military plans and operations against the United States and other countries, especially in the Middle East. He was also often reported to be on the battlefield during the war against ISIS.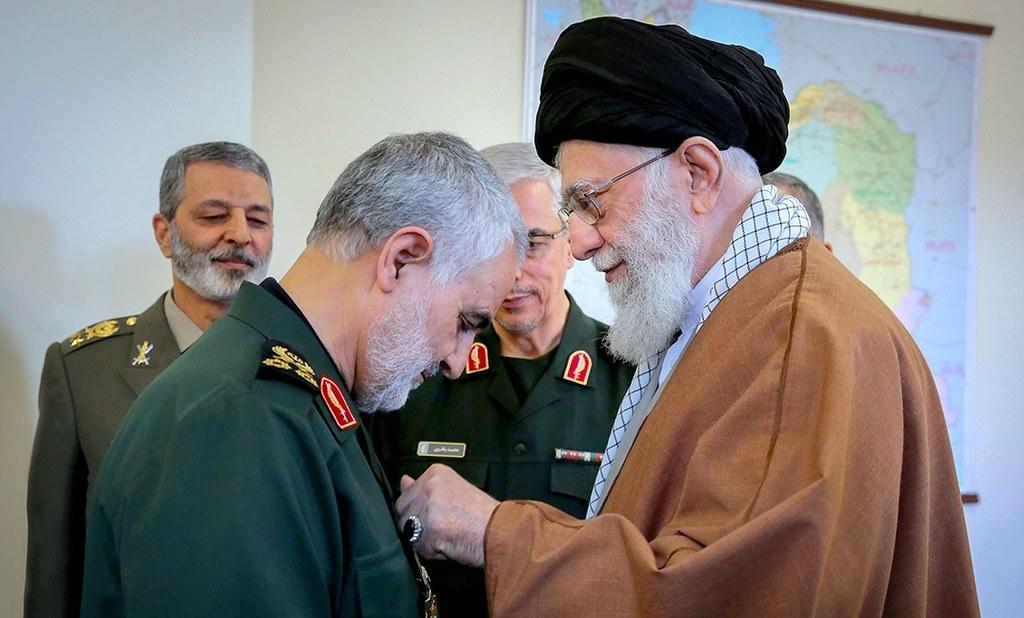 Iran's Response 
Iran responded to the attack on their military leader by stating, "The act by the United states… it has enraged the feelings of many people outside Iran, inside Iran- that will have consequences for the United States." This comment was made by Iran's Foreign Minister Mohammad Javad Zarif a few days after the death of Soleimani. The first military response by Iran was on January 8th when they launched a missile attack on the Ain Al-Asad airbase in Iraq. There were no casualties from this attack. Also on January 8th, a Ukrainian passenger plane was shot down minutes after taking off from Tehran, Iran. Iranian officials admitted that they shot down the passenger plane on accident due to human error. This was first seen as a retaliation to the assassination of Soleimani, however Iran's Florigen Affairs minister tweeted, 
 "A sad day. Preliminary conclusions of internal investigation by Armed Forces: Human error at time of crisis caused by US adventurism led to disaster. Our profound regrets, apologies and condolences to our people, to the families of all victims, and to other affected actions." Iran states an investigation will be conducted and those involved will be punished and that this was not an act against the United States.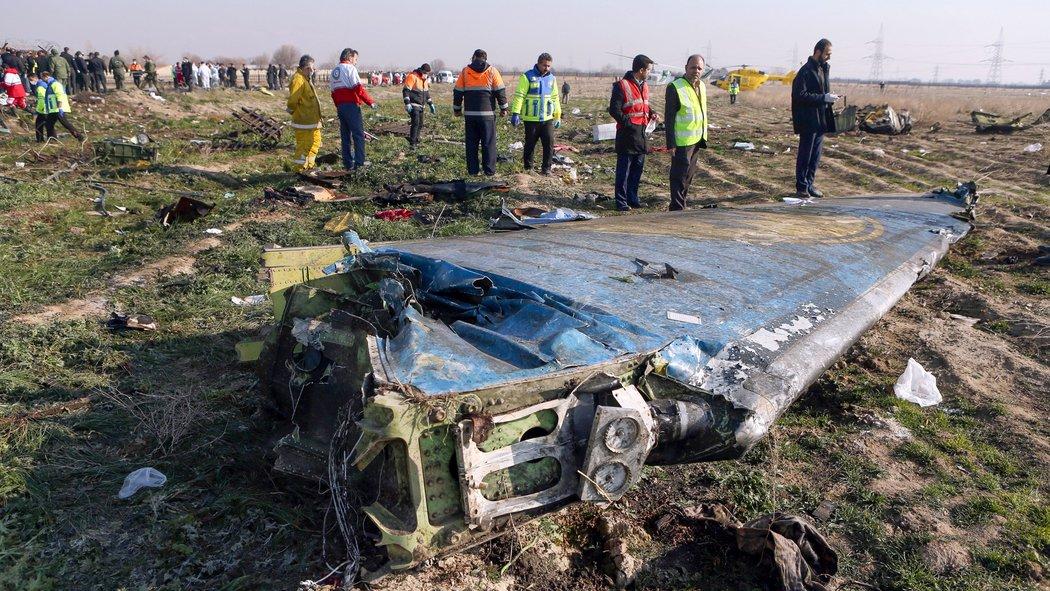 Unrest in Iran 
Many of Iran's citizens are unhappy with the government. On Saturday afternoon, after Iran released the statement explaining the accidental downing of the Ukrainian passenger plane, Iranians poured into squares in protest. Protests were very prominent at universities shouting things such as, "Death to liars!", "Death to the dictator!", and "You have no shame." The anger was directed towards the supreme leader of the country, Ayatollah Khamenei. The protests ended with the Tehran's anti-riot police using tear gas and water cannons on the protesters.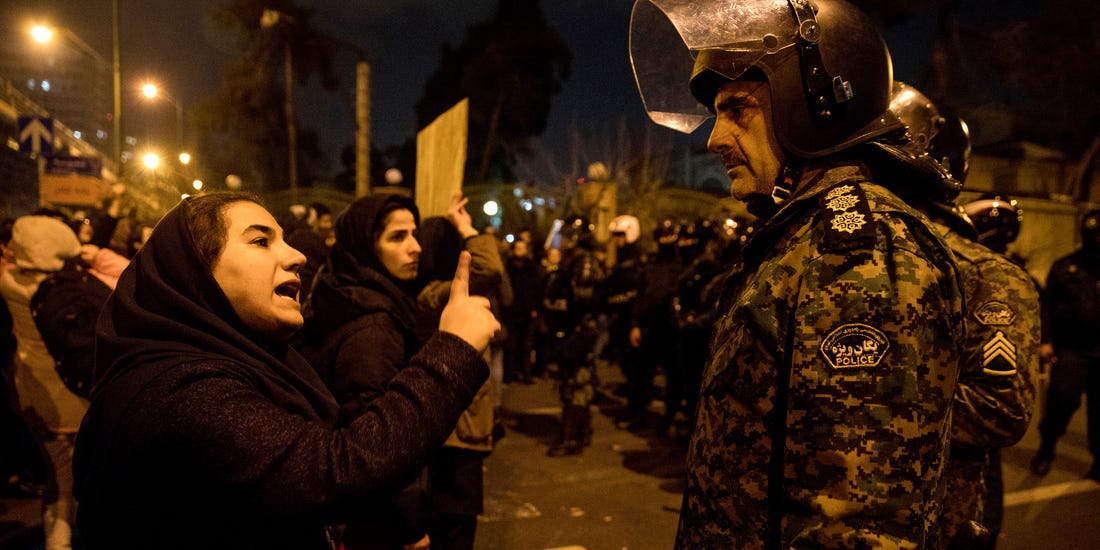 At this point both President Trump and the supreme leader Ayatollah Khamenei have both stated they do not want a war and any retaliation was self-defense.  
Timeline 
December 27- An Iranian-backed militia group called Kata'ib Hezbollah attacked a US military base killing an American contractor. 
December 28, 2019- Trump retaliates by attacking 5 sites controlled by the Kata'ib Hezbollah in both Iraq and Syria killing 25 militia members.  
December 30, 2019- US Defense Secretary Mark Esper stated, "We will take additional actions as necessary to ensure that we act in our own self-defense and we deter further bad behavior from militia groups or from Iran."  
December 31, 2019- The Kata'ib Hezbollah, its backers, and Soleimani incited Iranians to swarm the US Embassy in Baghdad to throw rocks and chant "Death to America."  
January 2, 2020- Trump made the call to do the drone strike on Soleimani.  
January 8, 2020– Iran launched missiles at an airbase in Iraq.  
January 8, 2020– Ukraine International Airlines Flight 752 is shot down with ballistic missiles. This kills all 176 passengers on board.   
January 10, 2020- Iran's foreign affairs minister tweeted that Iran accidentally downed Ukraine passenger plane.  
January 10-13, 2020- Iranian citizens protest the government amid the downing of the passenger plane.  
Sources:
https://www.washingtonpost.com/
https://www.aljazeera.com/news/2020/01/iran-tensions-soleimani-killing-latest-updates-200109052154824.html