by Michaela Pate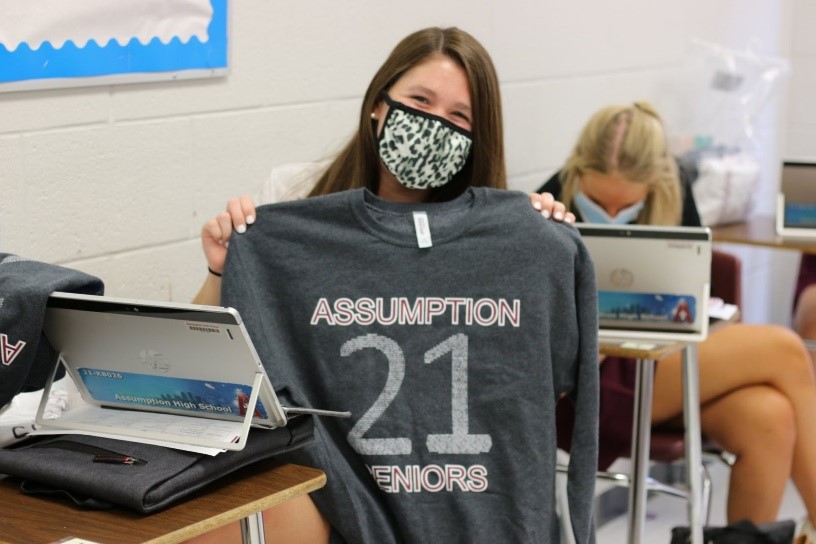 On August 28, the class of 2021 celebrated the Last First Day tradition in a new way. Although the senior class was unable to celebrate this tradition the same as years past, the AHS faculty and staff wanted to ensure the tradition could continue and the seniors would feel welcomed and celebrated.
The Last First Day is a tradition where each year, seniors gather in the St. Raphael parking lot before school to begin their senior year together. They take pictures and receive their new senior uniforms. It is announced over the PA that the seniors are entering the building, and the girls cheer as they walk in together.
This year the tradition was altered to accommodate the new rules and safety gu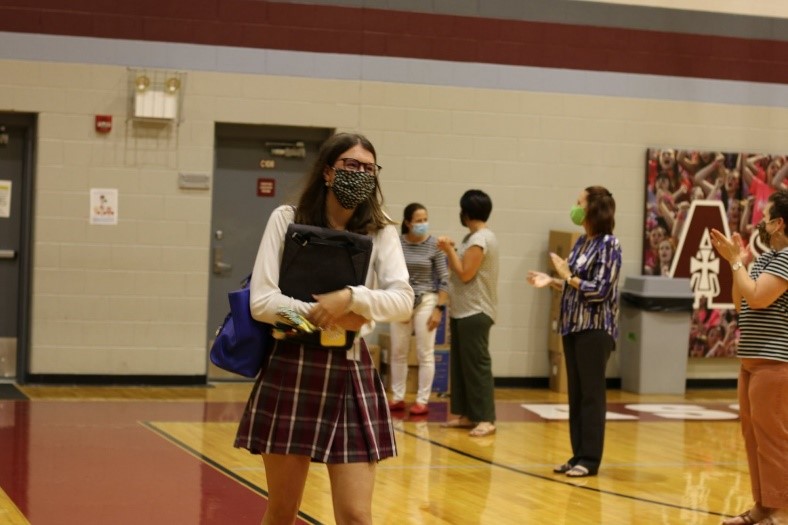 idelines for Covid-19, yet they still had a great start to their senior year. Upon entering the building, seniors were welcomed with clapping and cheering from teachers as they entered the building for the first day of school for the last time. There was excitement and surprise as students were able to wave and see teachers again for the first time in months. Senior, Delaney Schwab (pictured right) said, "I felt so happy to see all my teachers in person after not being able to see them for so many months. It also felt so nice to be back in the building."
The day continued as girls found their way to homeroom where they were able to reconnect with their classmates. While the class had to be split into two groups, everyone was ecstatic to reunite with girls in their cohort. The excitement continued as everyone received their new senior shirts, sweatshirts, and the famous "This is my last first day" sticker that is worn proudly by seniors every year. There was a lot of anticipation when finally getting to put the new gear that proudly shows off seniority.
The seniors got to walk around the building to navigate the new hallways and participated in two activities. They received a footprint and a hand print. The footprint symbolizes how each senior wants to make an impact or have others follow in their footsteps this year. It was a reflective time as the seniors realized they are leaders and role models for the underclasswomen. Ms. Ralph, who has taught seniors for over four decades, shared her insight on making an impact this year by saying, "I want the younger ones to notice how you're handling one of the biggest disappointments of your life: Covid and all of its turmoil.  I think your impact will be how you 'endured with grace.'  Which is more than just 'endure.'  You never stopped thinking about what you're grateful for, the good things that have come from the hard times."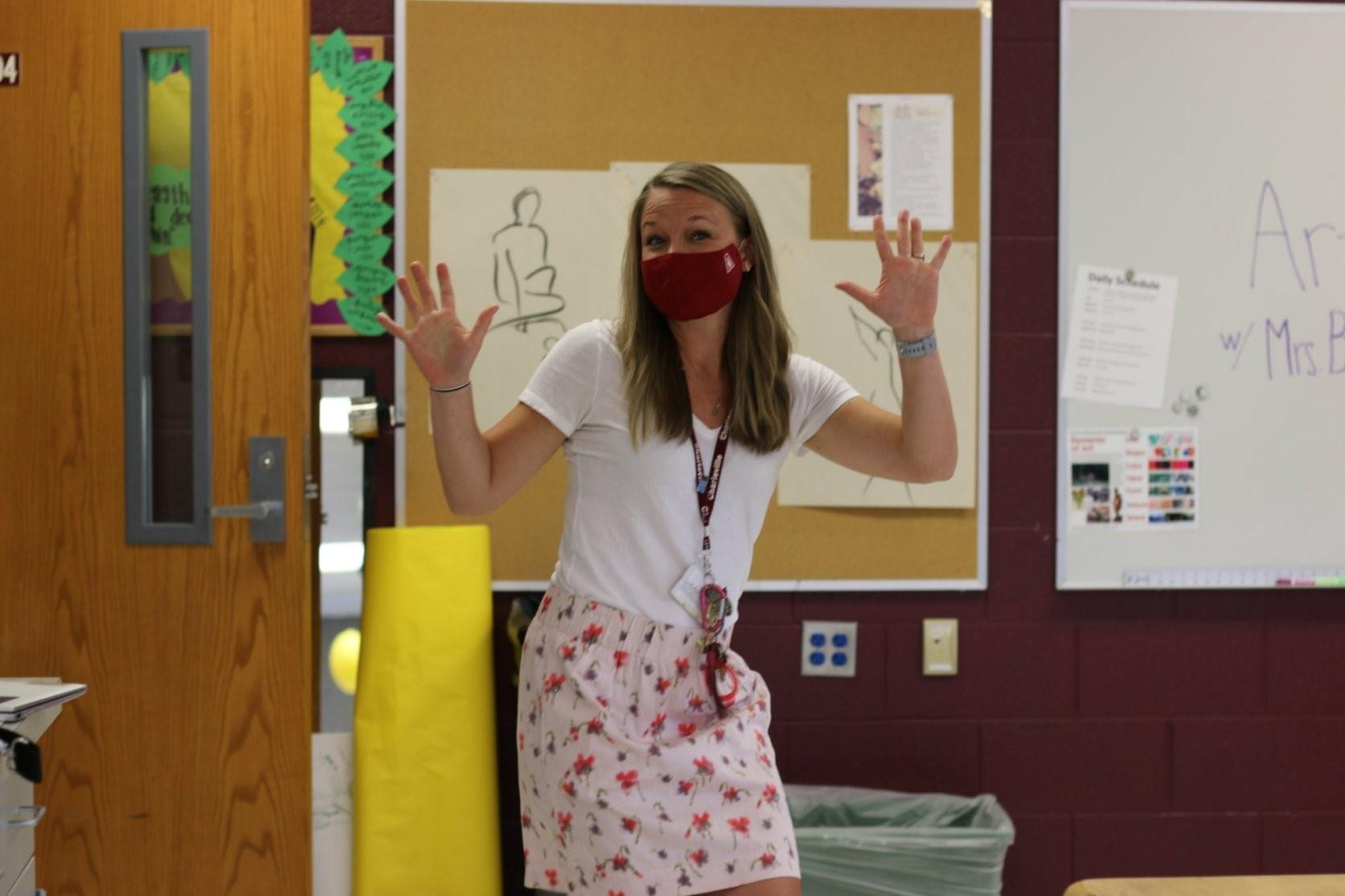 The last activity was the hand print. Students were asked to write a goal for this year as we take on new experiences in a new way because we cannot be together. Delaney also said her goal for this year is to "savor every moment" and to "make even more friends with the underclassmen and the girls in my class."
The Last First Day is important to Assumption because it signifies a new class stepping up as leaders of the school. Ms. Ralph described being a senior as, "The entire community counts on the seniors to set the tone, to model everything that we stand for. And by senior year, a girl knows what that is. She has a choice. To embrace and model our mission, or not."
It is emotional and bittersweet as girls realize it is their last year together.  The class of 2021 has officially stepped into their roles as leaders of the school, ready to take on new challenges, and make lasting memories for their last year at AHS.