COVID Safe Halloween Ideas
 By Natalie Koch
It'll be hard to comprehend not having a normal Halloween this year, especially with it happening to be on a Saturday and rare blue moon that night. Keeping safety in mind in 2020 has been a priority across the board, and that doesn't change for the special spooky holiday. Fortunately, different reliable sources have come up with ways to hopefully still make this October 31st eventful. While it shouldn't involve going door to door trick-or-treating with a big group of friends as usual, there are multiple suggestions for you to enjoy the holiday in other ways!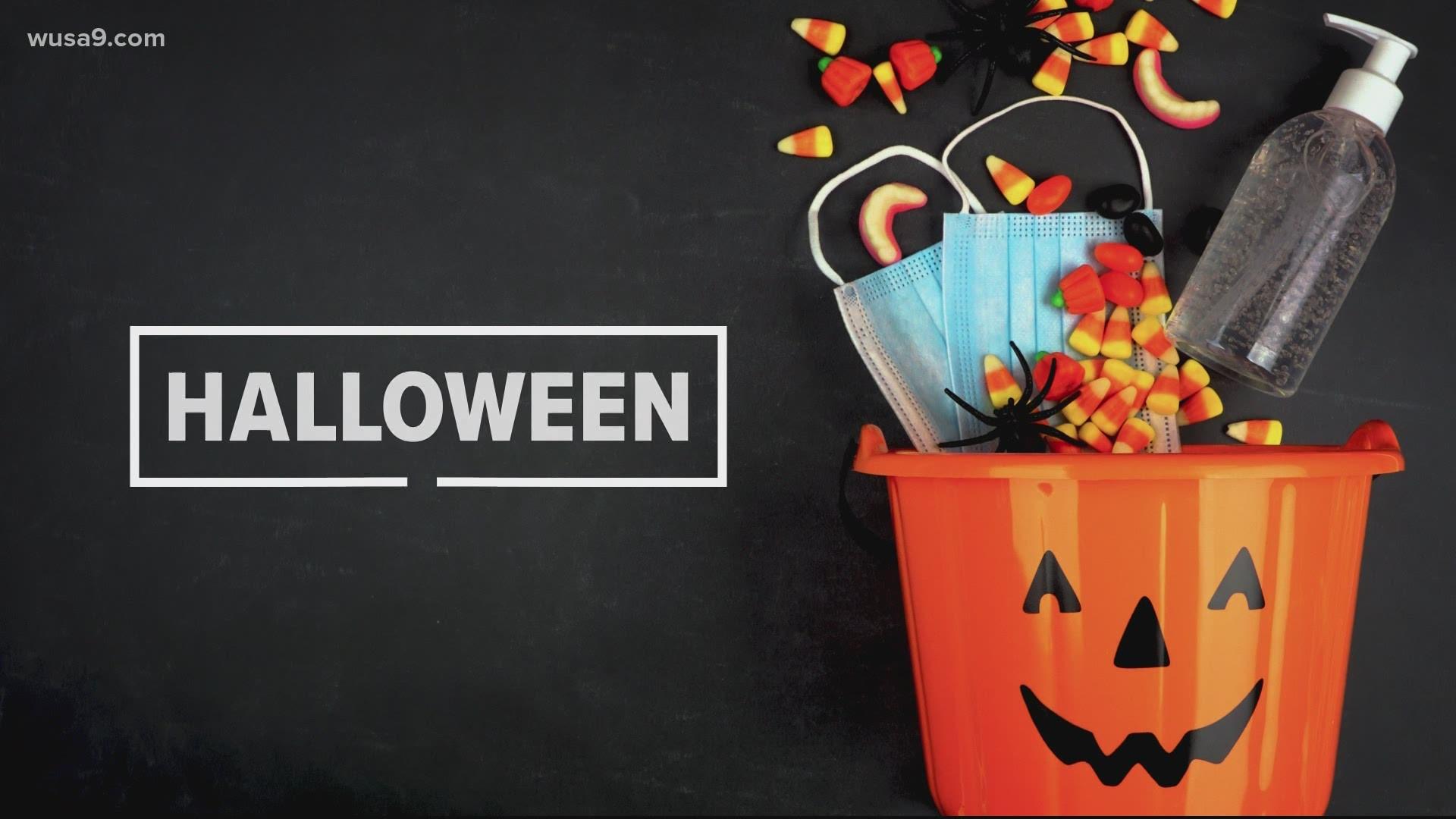 The CDC released their guidelines on how they recommend people spend their Halloween this year. According to ABC news, the CDC stated that Halloween needs to be done differently in 2020 in order to keep people safe. They offered their recommendations and guide-lines along with that statement: 
A costume mask isn't an appropriate substitute for a cloth mask. 

It should not be used in place of a cloth mask unless it 

is made of two or more layers of breathable fabric that covers the nose and mouth, leaving no gaps around the face.

 Do not wear both

 because it will make it very difficult to breathe. 

 

If you 

had 

plan

ned

 to hand out candy

, consider using goodie bags instead. 

Wash your hands with soap and water before and after preparing the bags.

 

It w

ould be safest to leave them on your porch for people to pick up.

 

If you have COVID-19 or you have been exposed to someone with COVID-19

, 

you should not participate in a social Halloween of any kind (trick-or-treating or handing out candy)

.

 

 
The suggestions listed above are the for the highest risk activities you can do while keeping people as safe as possible. Other activities such as crowded costume parties, indoor haunted houses, and trunk-or-treats are specifically advised against by the CDC. However, there are other alternate spooky activities they have recommended that you participate in which put you in little–to–no risk: 
Carving pumpkins with family, or, at a safe distance and outdoors, with friends.

 

Jack-o-lanterns always make great decorations for the household, and it makes them even more special to be designed with people you love.

 

Hosting a virtual costume contest. 

Have all your friends join you 

in costume 

on Teams or Zoom

! 

Join the members of 

your family in a Halloween move marathon! 

There are so many great spooky movies to choose from, ranging

 in genre

 from 

cute to horror. Depending what you and your family are in the mood for, check out a list of 

films for the holiday!

 

Go to a pumpkin patch! 

The 

pumpkin patches like Huber's and 

Gallrein Farms

 are still open for business

, as long as the people in your party stay safe. Keep a distance of at least 6 feet and keep masks on at all times, and you'll be good to go.

 
Clearly, there is much more you can do to have fun this Halloween while keeping yourself and others safe. While it's not going to be as exciting as years in the past, it's important to follow these guidelines to keep everyone healthy. Stay safe, and happy Halloween!