By Julia Elder
Paris Fashion Week wrapped up on October 6. This season collection contains a lot of knitwear, trousers, and a crossover of streetwear and business attire. The brands are looking for new ways to showcase their work due to the pandemic. Many designers had in person shows while also live-streaming to at home spectators.
Louis Vuitton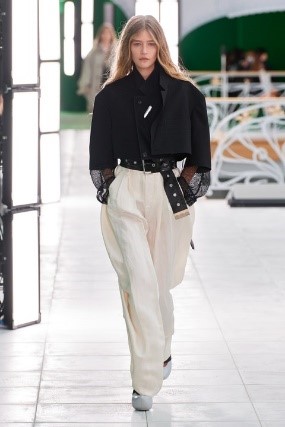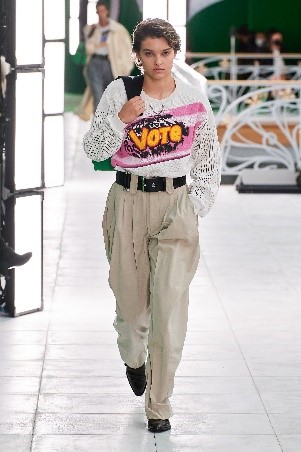 Louis Vuitton created their show with the at home spectators in mind while also having in person guests. Louis opens their show with an important message for voters. Model Emily Danielle wears a knit sweater with one simple message; VOTE. Louis Vuitton focused on blending street wear and business wear. You will find blazers, trousers, and dresses in their spring 2021 collection.
Chanel
Chanel revealed a business attire collection inspired by 1930's w omen's fashion with pencil skirts and blazers. The collection also incorporates elements of bold colors and modern patterns. Chanel opted with a more simple atmosphere. The focal point was the large all white Chanel letters lit up with iconic Hollywood style bulbs.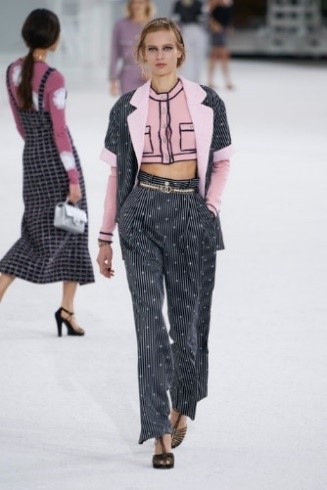 Givenchy  
New designer, Matthew M. Williams, showcased his debut collection for Givenchy during Paris Fashion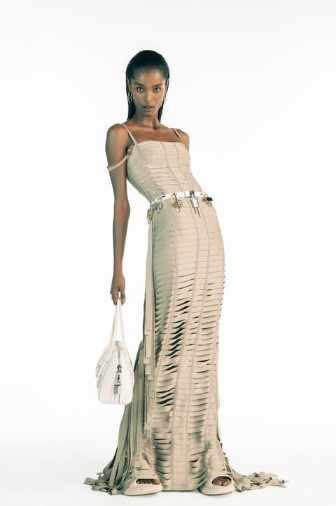 Week. His first collection took inspiration from the off white designer and good friend, Virgil Abloh. The collection consists of suits, hardware, and unusual shapes which William experiments with on his previous designs. William's work is known for its textures and creative use of shapes.
Spectators: Best Dressed
Spectators enjoyed the shows both virtually and in person. Despite some being home, they still glammed up for the shows. Many designers contacted celebrities to wear their designs and create a buzz about their show through social media. My personal top 3 best dressed were Arlo Parks, Peggy Gou, and Elsa Hosk. Each one whether casual or formal did not come to play. During Paris Fashion Week celebrities must bring their A game.
Arlo Parks, from home, wore a full-length collard crème dress for the Dior show.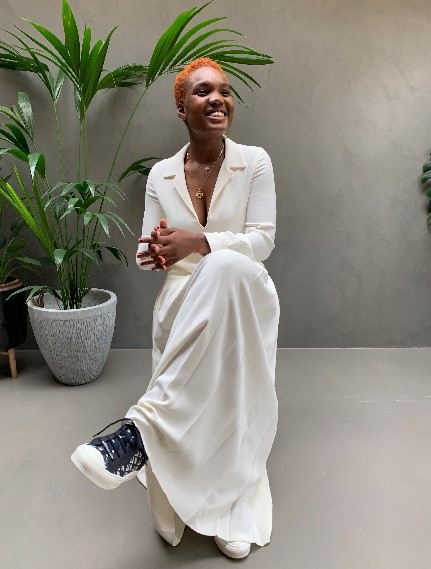 Xenia Adonts wears a simple white skirt, black leather blouse, and small black handbag all designed by Louis Vuitton.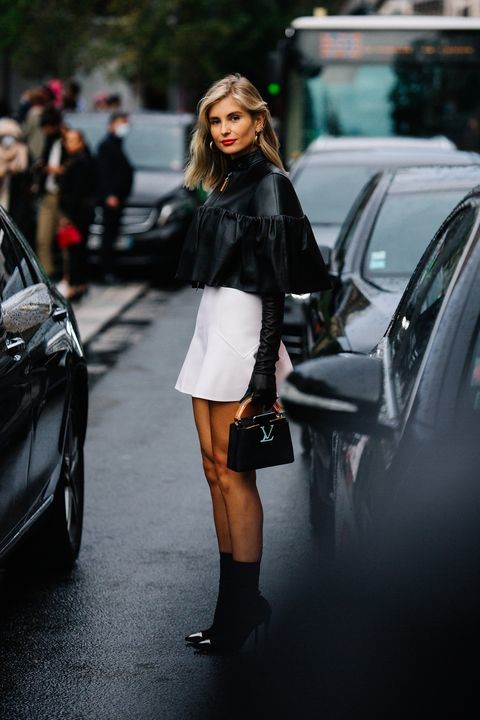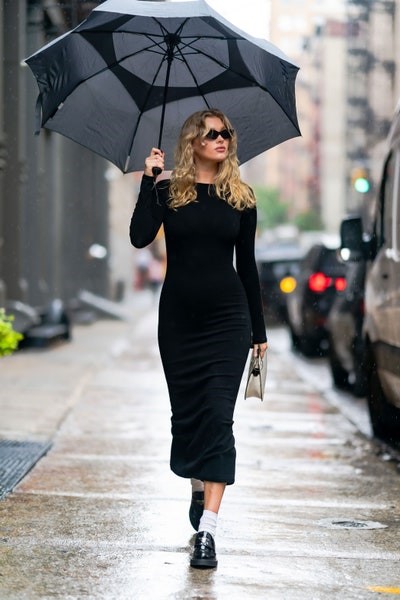 Elsa Hosk showed off a Modus midi black dress paired with chunky Prada loafers.