By Allison Brooks
Culinary Club, Quick Recall, Spanish Scrabble, the list goes on of clubs that Assumption offers. While juniors and seniors were taking the ACT on October 6th, the freshmen and sophomores spent time in homeroom learning about what clubs will be like this year. They discussed what clubs interested them, and Mrs. Schuhmann explained how to attend club meetings this year.  
All clubs this year will begin virtually through informational meetings on Teams with the moderators and others interested in that club. Mrs. Schuhmann sent a link to a Word document holding all the descriptions of clubs running this year. If the clubs are special interest, or open for anyone to join, then they have a Teams code next to them. Using the codes, students that are interested in clubs will be able to join the Teams pages for said clubs. Despite the clubs being mainly virtual, Mrs. Schuhmann reminds us that, "moderators and student leaders will be working innovatively so that students can engage in the clubs," even through Teams.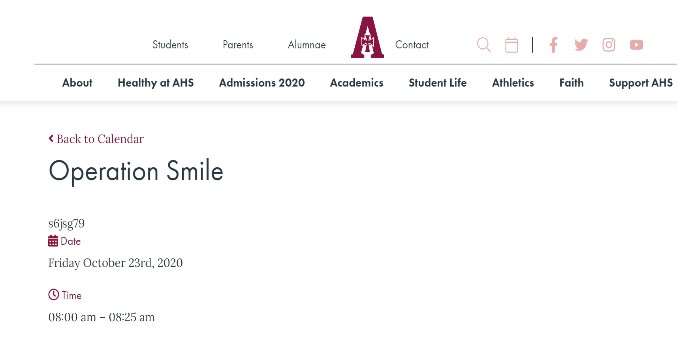 To find out when the meetings for clubs are occurring, there are two places to look. The Teams pages for each club will have the date and time for meetings listed, but if you want to check the time of a meeting before joining a club page, then there is the second option. This option is to go to the school website and look at the calendar there. The calendar should have most, if not all, of the dates and times for different club meetings listed. The code to join the Teams pages can also be found here. Mrs. Schuhmann also mentioned that some clubs will still be meeting in the mornings like they did in the past years.  
I spoke with sophomores Erin Troutman and Jill Eichberger to hear their thoughts about clubs this year and the discussion held in homerooms this last Tuesday.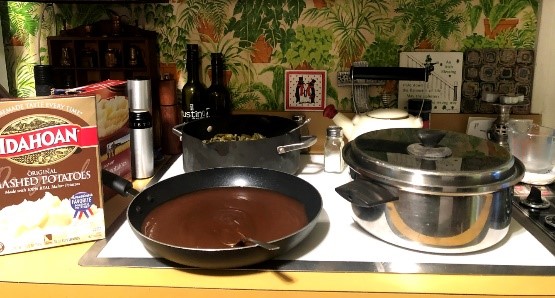 Erin Troutman is already a member of multiple clubs such as Green Dot and Operation Smile, and she just joined Culinary Club. She is also a Class Officer. She explained that she enjoys certain clubs because they give her leadership experience, and she likes to work and get tasks done. She is looking forward to possibly joining more clubs as they all get started. 
Jill Eichberger participates in FBLA (Future Business Leaders of America) and is interested in joining Student Government. When asked about homeroom on Tuesday, she observed that lots of people in her homeroom seemed interested in the club, Best Buddies. Best Buddies is a new special interest club where members can work to form, "one-to-one friendships, integrated employment, leadership development, and inclusive living for people with intellectual and developmental disabilities (IDD)." The moderator is Mrs. Erskine, and the club can be joined through Teams or by contacting Mary Claire Stukenborg, class of 2022.  
Another newer club Assumption is offering is called Vex Robotics Club. This is an academic competition team led by Mr. Derrick and Mr. Armstrong. Students that join the club will work together to build a robot that will compete with other school's robots. This club will give students the opportunity to challenge their STEM (science, technology, engineering, and math) skills while also making it possible to meet new people. The schools that the team would compete against include Sacred Heart, St. X, DeSales, and Trinity, and the competitions are held year-round at the regional, state, and national levels.  
Jill Eichberger ended our talk by saying that people should join clubs because, "even though things are different this year, joining clubs is a good way to stay connected and be involved." 
Stay on the lookout in your emails and through other posts about what other new clubs are coming to Assumption as well as information on all our usual clubs this year. 
Here is a link to the descriptions of clubs as well as a video from Mrs. Schuhmann on how to attend the meetings: 
Word Doc: https://assumptionhighschool.sharepoint.com/:w:/r/sites/Students/_layouts/15/Doc.aspx?sourcedoc=%7B8CC8971F-7709-40E4-ACF0-A73EAE703405%7D&file=Club%20Descriptions%20for%20Club%20Intro%20LEAD%20%26%20Learn%20Day%202020.docx&action=default&mobileredirect=true 
Video: https://assumptionhighschool.sharepoint.com/sites/Students/Shared%20Documents/How%20to%20Join%20a%20Club%20Meeting%202020.mp4