Top 5 Haunted Houses Nearby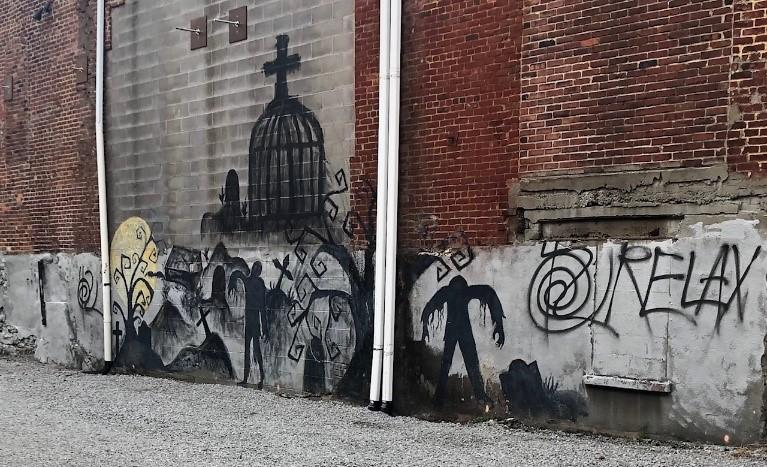 By Michaela Pate
Haunted houses are famous every year as a favorite fall tradition during the Halloween season to all thrill seekers. Here are Assumption's top 5 haunted houses to visit this year if you want a good scare!
Grim Trails
Located on 12009 Rehl Rd Louisville, KY, this haunted house is based on medieval legends and fairy tales we all know and love with an evil twist. It will take you through a forest with waterfalls and lots of spooky attractions along the way. Grim Trails promises safety this year by enforcing all staff to wear a face covering at all times and are taking extra precautions to prevent spread of Covid-19. Each ticket is $20.
Devil's Attic
It is described that a devil has been collecting evil souls and brought them to torture guests that dare to enter. This haunted attraction consists of many evil
characters from various classic horror films throughout the building. It is located at 647 West Hill St Louisville, KY and has posted it regulations and precautions for 2020 due to Covid-19 including a required face covering, social distancing, and Covid screening upon entry. Each ticket is $22 for general admission.
Haunted Hotel
Your night of terror starts with an elevator ride to the infamous 13th floor. The hotel is known for its scares, extreme effects, and a terrifying set up. This haunted house is sure to get your heart racing! The Haunted Hotels ensures that they are enforcing all safety precautions this year. The Haunted Hotel is located at 3000 S Fourth St Louisville, KY and a ticket is $25 per person.
Baxter Avenue Morgue
The history of the Morgue is told that the Vanderdark family ran the Morgue for over a century.  After the son, Warren, took over the business there were many bizarre occurrences and disappearances including his wife and daughter. Even after the morgue closed, there were continued reports of missing people and animals and strange sounds and smells that came from the basement. Now, guests are invited to see the terror and secrets hidden in the basement of the morgue. It is located at 451 Baxter Avenue Louisville, KY with a ticket price of $20 per person for general admission. All guests are required to wear a mask and there is a no touching rule this year along with other protocols.
Waverly Hill Sanatorium
Now coming in at number 1 is one of the most haunted attractions in the world- Waverly Hills Sanatorium. It opened in 1910 to take care of tuberculosis patients and sadly many died here. This year you are able to receive a guided tour of the building incorporated with the haunting stories of the hospital that come to life with a tour of each floor. Each ticket is $40 and is located at 4400 Paralee Ln, Louisville, KY. This historical site is guaranteed to frighten you with many ghosts and paranormal activity haunting inside!