How Do AHS Students Like the Hybrid Schedule?
By Savanna Shaw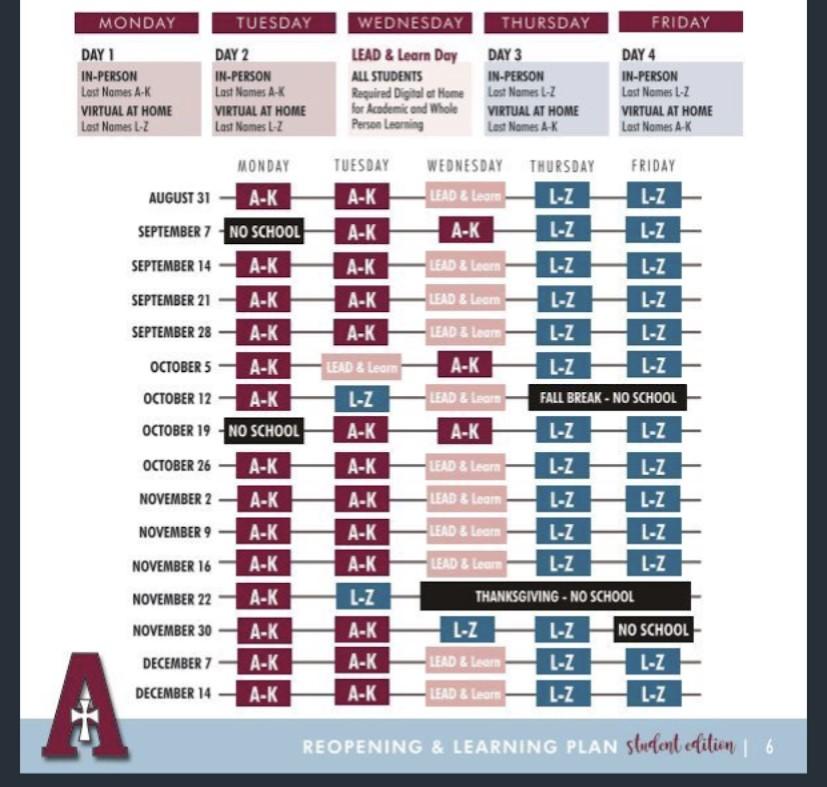 The new hybrid model Assumption has implemented has been a different experience for everyone. It's a very different approach and unlike anything we've ever experienced at school before. None of us have ever experienced school virtually and in person at the same time. We have also never experienced going to school with only half of the student body. I interviewed a couple students to see what their experience has been like so far and how they're liking this new and unique approach.
I asked the students if they were feeling like they were used to the schedule and how they were doing with it. Senior Savannah O'Neil said, "The hybrid model is definitely different and has been difficult to adjust to. It is very hard to keep my sleep schedule under control because I am having to wake up almost two hours earlier when I am going to school in person." I believe a lot of students would agree with this, but she also said she believes the hybrid model is the best option for the circumstances we are in right now. When I asked Junior Kayla Lucio the same question, she also said she was not really used to the new schedule but that she was grateful to be able to come into school. I believe a lot of students are feeling this way because it is such a difficult schedule to get used to, and it is still very new.
Next, I asked them if they prefer working from home or working at school. Both Savannah and Kayla said they couldn't pick one or the other but they both gave some pros and cons they have noticed. Kayla said she enjoyed working from the comfort of her home and the extra sleep, but she also feels like going into school pushes her to do her work and pay more attention. Savannah says she likes the time in between classes when at home because it gives her time to prepare for the next class and look over assignments. She also says she really dislikes the redirected hallways because she feels like it drags the day on so much longer. I also feel like these are opinions a lot of students would agree with.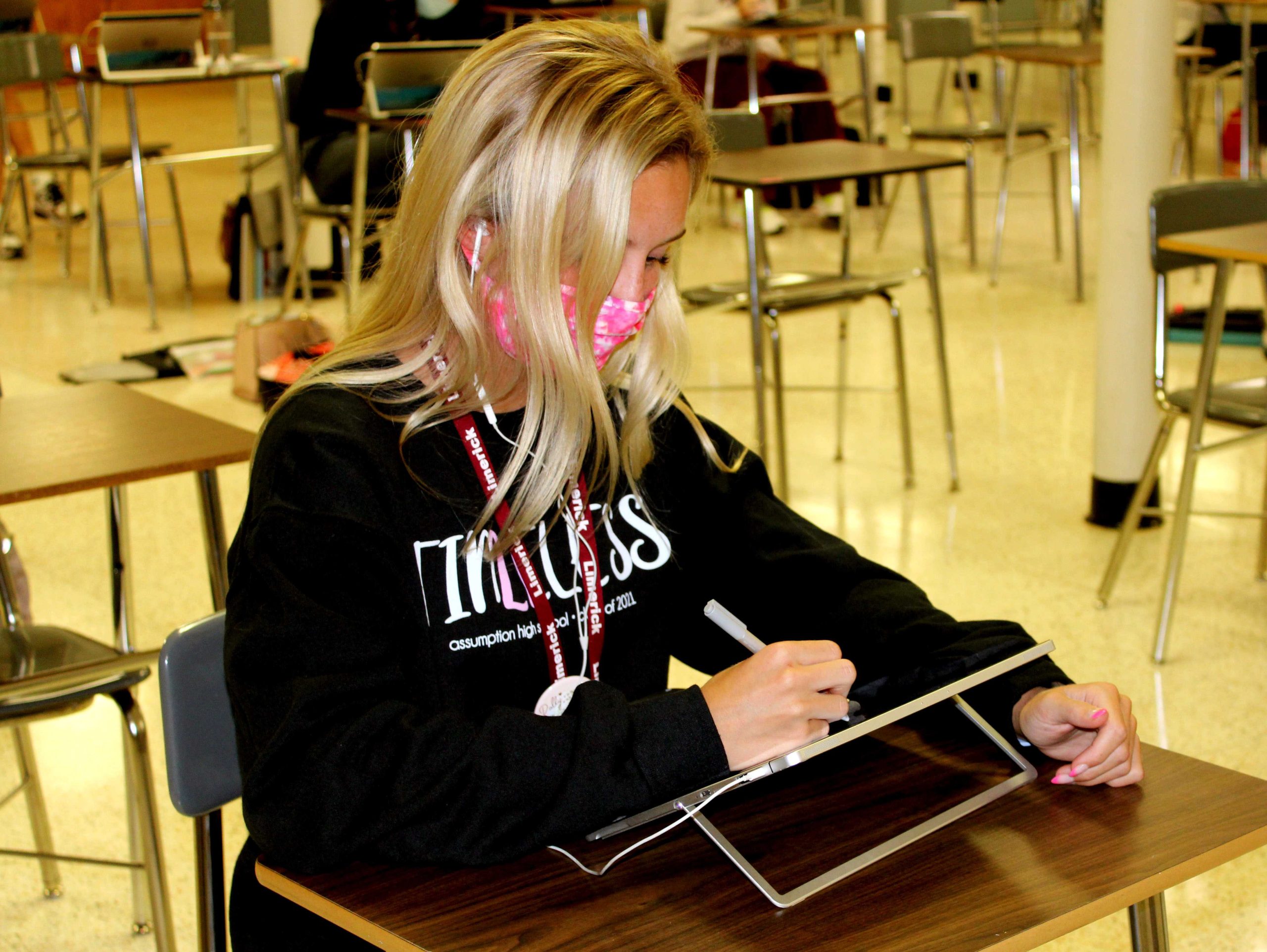 Both Savannah and Kayla say they feel they are much more productive when at school because they are focused and right in front of the teachers. Savannah says she feels she learns just as much at home as she does at school, but that it is a different style of learning. When I asked Kayla this question, she said "No, I don't feel like I learn the same amount when I'm at home because I feel like the teachers seem rushed and stressed which can make class time hectic and almost wasteful." This really shows that this is a different experience for everyone!
I also asked Kayla and Savannah if they felt this plan was genuinely safe during the pandemic. They both agreed that the plan was extremely safe and cautious. Neither of them feels at risk when at school and think Assumption is taking all the right precautions. Lastly, I asked them if they genuinely liked the hybrid plan. Kayla said, "Yes, I do like this plan considering the circumstances, but I feel like everyone would be much more at peace if everyone got to go to school." On the other hand, Savannah said, "I'm truly not the biggest fan of this plan because of the lake of consistency with it switching every two days. That being said, I do know my school is working very hard and has done everything in their power to give us the best school year possible."
This hybrid plan is a great accommodation for the circumstances in our state and world right now. Although the model is a great, safe plan, everyone deals with it differently and has had different experiences adjusting to it. Some really enjoy the plan, and some have struggled. Regardless, I believe everyone appreciates all the hard work and time Assumption's faculty and staff have put into this hybrid plan.