By Courtney Williams
While our fall sports may have had a different start to their season, we are still proud of the major accomplishments they have been able to achieve during the COVID-19 pandemic. Let's take a look into how each sport is doing as most of them make their way into their state tournament or are wrapping up their hard-earned season.
First on the list we have cross country. I talked with senior, Caroline Nett, to see how her team was doing and was not surprised to hear of their amazing season thus far. She says there haven't been too many changes this year, except that each race is spaced out by a couple of minutes divided into heats and they haven't been able to travel to out of state tournaments. This season, they have won the Louisville Classic run and placed second in Rumble through the Jumble. In the Oldham County Haunted Woods invitational, Rocket Cross Country ran hard to have a 3rd overall Varsity finish and Placed 1st and 2nd on their two JV teams. They will be running in state on Saturday, October 31 to finishes out their season. Go Rocket Cross Country!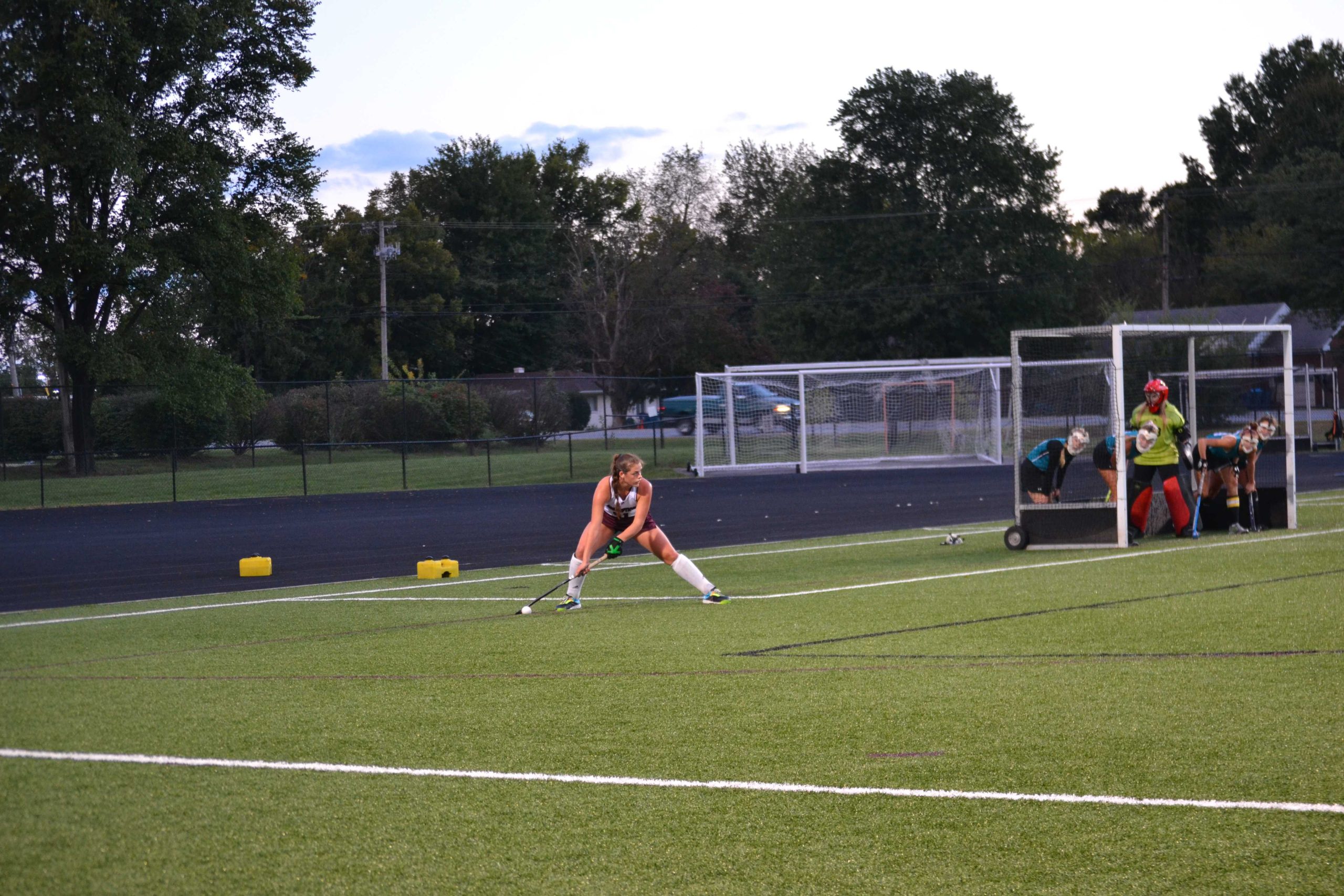 Next, we have Rocket Field Hockey. I interviewed senior, Becca Kline, to see how their season has been going. As a team, their philosophy was to learn from their loses, so they can achieve their end result, which is to win a state tournament. Some of the changes they have seen is being unable to travel due to Covid-19. They love traveling because they get to learn from all of the competition they face from all over the country and the amazing memories and team bonding these trips bring. As a whole, they have had to sacrifice their social lives to keep their team safe which has allowed them to continue playing. Rocket Hockey sadly lost to CAL in overtime on October 22, 3-2. However, we are so proud of their season and how well they have played together. Let's go Rocket Field Hockey!
Golf also had an outstanding season as well. Senior, Claire Burgin, and I discussed the very different, but great season they have had. Rocket Golf came in 2nd in 3 different tournaments this year. This allowed them to receive enough points to qualify for the All-State Kentucky Golf Tournament in Lexington, Kentucky. This was a huge accomplishment for our Golf team. They ended the season by placing 2nd in the Jefferson County Invitational and 3rd in their regional tournament. We are very proud of all of the golf team and especially our seniors, Claire Burgin, Abby Jones, and Isabella Anderson for their dedication to the golf team throughout their past 4 years. Way to go Rocket Golf!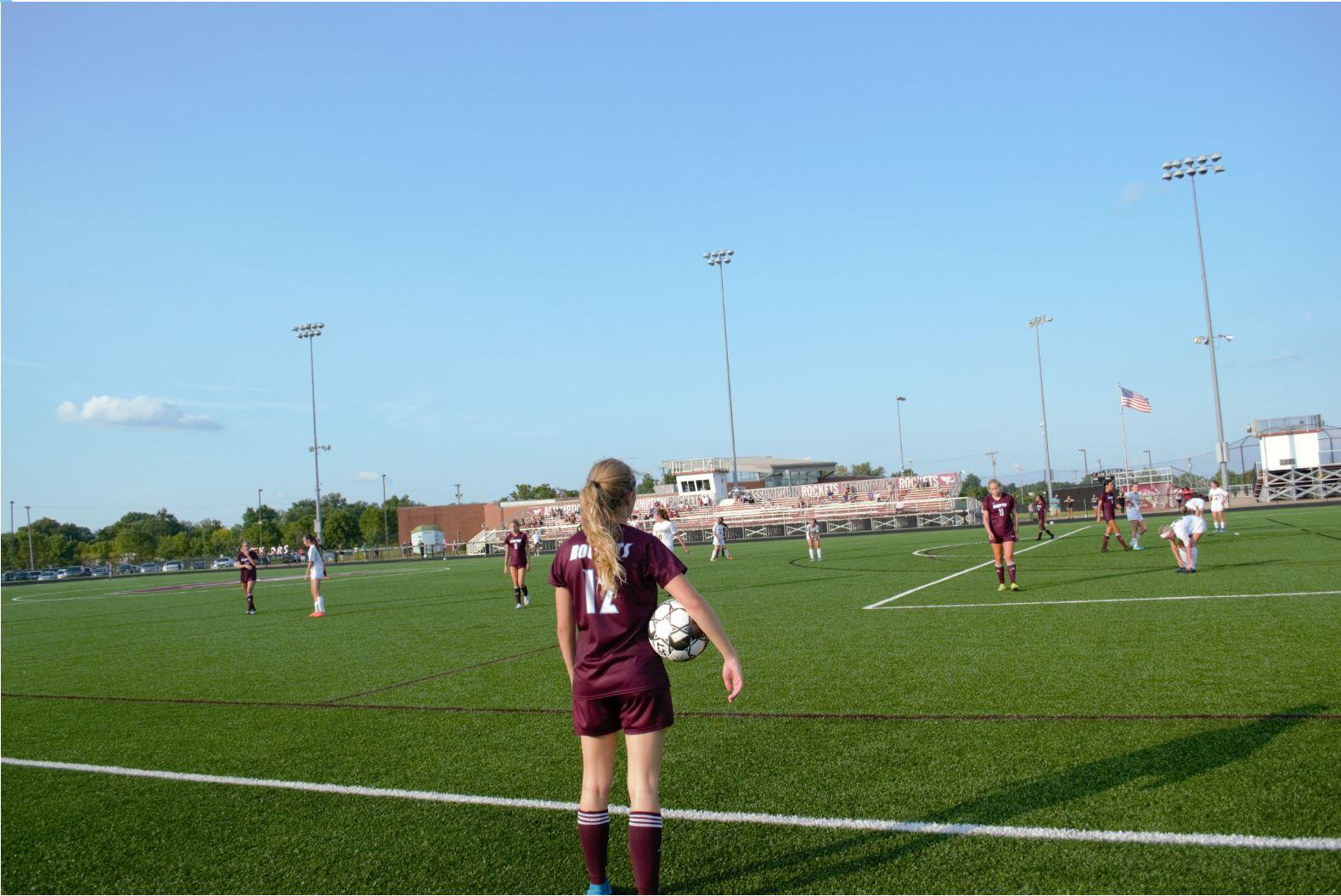 Rocket Soccer didn't disappoint the Athletic Department either. Senior, Kate Widman and I chatted to talk about their season as well. Throughout the entire soccer season, their biggest accomplishment as a team was beating the number 1 team in the state by 2. While the soccer team unfortunately didn't get the end result they wanted, we are beyond proud of our girls and all they sacrificed throughout the season. Kate said, "I am very confident in the future of our team, over the next few years". We are proud of you, Rocket Soccer!
Finally, we have our amazing Volleyball team. Jenny Wessling, a senior, told me about the crazy season they have had. She said, "The season has been weird to say the least. We've been off and on for practice and games since we've started. One week we had practiced every day and the following 2 weeks we had to stop because we all had to quarantine". The volleyball team as a whole, has been very flexible going off a day-by-day schedule. Some differences the volleyball team has faced, is they have to practice and play in mask, they can't travel, and they have had to play more games in a week to fit all their games into their schedule. Volleyball is now headinginto their post season. We believe in you all! Go take state, Rocket Volleyball!