By Erin Lewantowicz
November 3rd is looming, bringing elections for not only our country, but also our state and city. When voting, it is essential to be informed about each person on the ballot. Below are each of the candidates for each race, along with some of their policies.
President of the United States:
Donald Trump (Republican)

Mike Pence (Running Mate)

Donald Trump is the 45th and current POTUS. He was first elected in 2016, and he is running for his second term this year. Trump does not support a national mask mandate for COVID-19 and believes that should be up to the states. He believes businesses and schools should remain open. He does not want to raise taxes. He plans to increase domestic manufacturing. Trump is not in support of the protests and urges for law and order. He did sign an executive order to take steps towards police reform. He is against the Affordable Care Act and does not want to expand Medicare/Medicaid. He is strongly in favor of building a border wall between the USA and Mexico, and he wants to limit immigration. He does not have any specific plans to prevent global warming.

Joe Biden (Democrat)

 Kamala Harris (Running Mate)

Joe Biden served as Barack Obama's Vice President from 2009-2016. Biden supports a national mask mandate and is cautious about reopening the economy. He pledges to reverse Trump's 2017 tax cuts and raise the marginal tax rates on the highest income earners back to 39.6% from 37%. He also plans to increase domestic manufacturing. Biden has promised diversity in his administration. He supports peaceful protests but is not for defunding the police. He wants to eliminate the death penalty. He supports the Affordable Care Act and wants to expand Medicare/Medicaid. Biden wants to return the United States to a leadership role in climate change.
U.S. Senate Kentucky:
Mitch McConnell (Republican)

Mitch McConnell has been a member of the U.S. Senate since 1985. He served as Senate minority leader from 2007-2015 and has been Senate majority leader since 2016. McConnell said that his record in the Senate included the confirmation of 2 Supreme Court justices and leading legislation that towered taxes to help Kentucky farmers. He gathered support to pass COVID-19 relief legislation.

Amy McGrath (Democrat)

McGrath emphasizes her background as a Marine fighter pilot. She believes her leadership and service will transfer to representing Kentuckians in the Senate. Some of her key policies include support of the Affordable Care Act and raising the minimum wage.
U.S. House Kentucky District 3:
Rhonda Palazzo (Republican)

Rhonda Palazzo's key policies include freedom from government over-reach all around. She wants to lower taxes and limit extra spending. She plans to encourage entrepreneurs and small businesses to create jobs. Palazzo wants to protect all constitutional rights.

John Yarmuth (Democrat)

John Yarmuth has been a member of the U.S. House since 2007 and is running for re-election. Yarmuth's main concerns are bringing jobs back to Louisville, giving everyone an opportunity of world-class education, and working towards a more balanced energy policy that includes clean and renewable energy. He wants to improve and preserve Medicare, and he is in strong support of the Affordable Care Act.
Kentucky State Senate District 19:
Morgan McGarvey (Democrat)

Morgan McGarvey has represented District 19 since 2012 and is running for re-election.
Kentucky House of Representatives District 36:
Mary Lou Marzian (Democrat)

Mary Lou Marzian has represented District 36 since 1995 and is running for re-election.
Kentucky Circuit Court 30:
Ellie Kerstetter (Nonpartisan)

Ellie Kerstetter has been a judge on the Court since 2020. She graduated from University of Louisville's Law School and has served in district courts for many years.

Lori Goodwin (Nonpartisan)

Lori Goodwin currently works as the Staff Attorney at the Legal Aid Society of Louisville.
Louisville Metro Council District 8:
Cassie Chambers Armstrong (Democrat)

Cassie is running unopposed in the election to serve on the Louisville Metro Council representing District 8.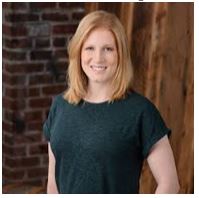 Jefferson County Board of Education District 2:
Chris Kolb (Nonpartisan)

Chris Kolb has represented District 2 on the Jefferson County Board of Education since 2016 and is running for re-election. Many organizations and people have endorsed him, including The Fairness Campaign, Black Lives Matter, and Rep. Mary Lou Marzian.

Jody Hurt (Nonpartisan)

Jody Hurt is a candidate to represent District 2 on the Jefferson County Board of Education. In 2018, he previously ran as an independent candidate for District 26 of the Kentucky State Senate but was defeated in the general election.