By Erin Lewantowicz
This year, Thanksgiving will be on November 26th. Although the date is still the last Thursday of November, so much will be different.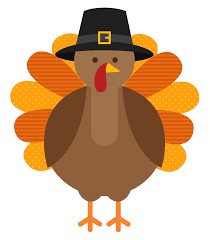 Many Thanksgiving traditions will be changed this year because of the COVID-19 pandemic. The Macy's Thanksgiving Day Parade, which usually attracts a crowd of 3.5 million to New York City, will still be held, but in a very different way. The balloons will be set up in front of the Macy's flagship in Herald Square. There will not be any human balloon handlers. Instead, they will be using a machine. Performances will be pre-recorded in a distanced manner. Fortunately, this will still all be airing on TV Thanksgiving morning, and families will be able to watch it together.
Another common Thanksgiving activity is Black Friday shopping. A majority of people will be doing their Black Friday shopping online this year to escape the crowds and practice social distancing. Curbside pickup will be a common appearance on Black Friday, as well. Walmart, a large corporation that participates in Black Friday, has announced that they will be closed on Thanksgiving this year. Instead, they will hold two sales event before Thanksgiving on November 4th and 11th. Target also announced that they will be closed on Thanksgiving, but they have yet to say if their stores will be opened on Black Friday.
Many families will be celebrating their Thanksgiving in a different way as well. There may be fewer family members celebrating, more meals will be eaten outdoors to limit the spread, and better hygiene will be practiced. Each year, my family drives to Ohio to celebrate Thanksgiving with our extended family this year. To stay safe, we will all be getting tested for COVID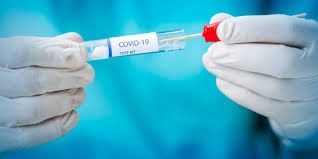 -19 before we travel.
Speaking of traveling, many people usually fly to visit their family members during the holidays. This year, it will be drastically different. Some people may still be traveling, but many will decide to drive instead. Driving is a much safer way to travel during this pandemic because you will be limiting your contact with other people. Airlines must prepare for this shortage of fliers. Thanksgiving weekend is a huge time for customers, so they will need to equip for fewer flights.
Lastly, college kids will have a unique schedule this year. Several universities will be closing for the Thanksgiving holiday and not opening until second semester starts in January. For example, my sister is a sophomore at George Mason University. She will be coming home for Thanksgiving and won't return to her school until the next year. Colleges are doing this because many classes are all-online. This makes it easier for their exams to be taken back at home, rather than at school.
I know Thanksgiving will be so different this year, but it is still a great time to decompress and spend time with friends and family. The tasty food and ability to be grateful for what we do have are a few things that will remain the same this year!