Homelessness During the Holidays
By Claire Burgin
As the majority of us at Assumption begin to put away our summer clothes, purchase Christmas gifts for our loved ones, and snuggle up in a warm bed each night… 570,000 Americans are living in a shelter or on the streets. To put that number in perspective, take the population of Orlando, Florida (285,000) and multiply it by two. As the holidays and winter weather quickly approach, it is vital for each of us know the extremity and effect of homelessness in America and in our own city, Louisville. From personal experience, being anywhere in Louisville and encountering a homeless individual is nothing strange. Louisville, Kentucky has a large homeless population and that number sits right above 7,000 individuals.
What Causes Homelessness?
According to the recent annual survey by the U.S. Conference of Mayors, it was reported that the top causes of homelessness are:
Lack of Affordable Housing– Currently, the United States is short seven million affordable rental homes and many low-income families end up having to pay half their income on rent. In Louisville, Kentucky the average 1-bedroom apartment rent is $949/month and due to the extremely low minimum wage set in place, there is no state or county where a renter working full-time at minimum wage could afford a two- bedroom apartment.
Unemployment- In August of 2020, there were 48,000 unemployed individuals in Louisville, Kentucky. The main reasons why that number is so large is: Voluntary leave due to unfulfilling jobs, workers relocating, Businesses relocating, fewer jobs than applicants, and necessary education.
Poverty– The current poverty level in Louisville is 16.6%. Poverty is so prominent due to low minimum wage, inflation, and poor and expensive education.
Low Wages- The federal minimum wage is $7.25. Despite being the minimum wage, it is not a livable wage and that rate has not kept up with the cost of living since the 60's.
Mental Illness and the lack of needed services- It is estimated that 45% of the homeless population battle mental illness. Mental illness and homeless can be a two-way relationship. An individual's previous mental illness may lead to cognitive and behavioral problems that make it difficult to earn a stable income or to carry out daily activities in ways that encourage stable housing. On the opposite hand, mental illness may be instigated due to poverty, unemployment, and low wages.
Substance Abuse and the lack of needed services- The combination of non-affordable housing, unemployment, poverty, low wages, and mental illness is a large factor in the alcohol abuse of the homeless. It is shown in many studies that 50% of the homeless population also battle substance abuse.
How Can We Help?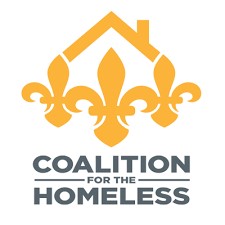 Coalition for the Homeless of Louisville: Donate and Volunteer- This organization offers many resources for the homed and homeless. They have simple ways to give funds that will support and house the homeless community of Louisville. The Coalition for the Homeless of Louisville also offers many volunteer services and organizes events where volunteers are needed.
Give extra change to the homeless you encounter- This decision varies depending on your comfort level and there is no clear right or wrong answer to this type of help. If this is out of your comfort zone, think about donating to the Positive Change Program. This program has boxes set up around downtown Louisville to collect spare change to benefit the homeless.
Educate yourself- The Coalition for the Homeless also offers great resources to educate yourself on homelessness.
Inform others- The best way to end stereotypes is conversation! Share this information with your friends and family to help lower the number of homeless individuals!
In conclusion, homelessness is a huge problem that our city, state, country, and world deal with daily.  It is our responsibility to advocate, donate, and educate others on the rising problem of homelessness. As we begin to approach the holiday season, push yourself to stay empathetic, helpful, and loving towards the ones that need it the most.