How Was Voting This Year?
By Riley Stull
Voting this year was COMPLICATED, but maybe this new way was for the best. Typically, voting takes place on a singular day and each polling place is full of long lines and exhausted poll workers. This year, voting was spread out over a few weeks, in addition to polling places having a drop off area for ballots and the option to mail in a ballot. To encourage social distancing, lines were spread out and masks were required. Many people have actually said they liked this method the best because it allowed them to fit voting into their schedule rather than rushing to the polling place during their lunch break or after work.
While many seniors at Assumption were not old enough to vote, a few were. I talked to a few of them about their experience and heard both good and bad. Senior Kate Wheeler said it was so exciting to get to use her voice especially with so many things affecting our age group right now. She said that some of the older poll workers accidentally told her to put her ballot in backwards, but she really enjoyed the experience overall. When she scanned her ID, everyone clapped because she was a first time voter.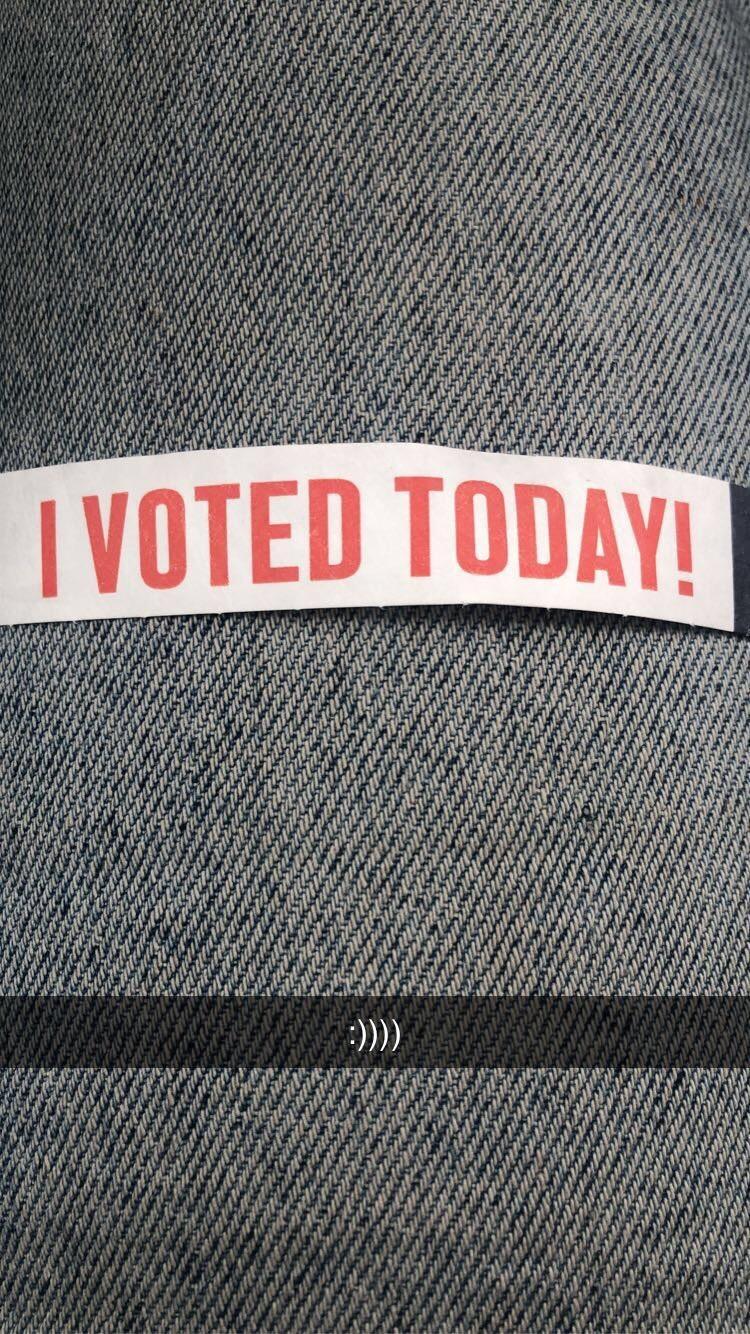 Senior Alli Brooks was also a first time voter, and she had a great time voting this year. She said, "It was cool to turn 18 and be able to vote in a presidential election right away. My favorite part about voting at the fairgrounds was that all the poll workers clapped for me because I was a first time voter." Alli moved to Louisville her freshman year, so this was also her first presidential election in Kentucky.
For an outside perspective, I asked my grandma, Carol Price, how she felt about voting this year. My grandma is 79 years old and lives in Middletown. She went in person to vote this year at the Hurstbourne Marriott. She said she enjoyed being able to wait outside in the sunshine rather than everyone being crammed inside. She said the poll workers were extremely nice, and this new method was much better. She never felt unsafe, and everyone wore masks. My grandpa served in the U.S. Navy for both World War II and the Korean War, so my grandma says that anyone who can vote definitely should.
Kentucky's voting procedure greatly changed this year. Typically, mail-in voting is only for a specific group of people, but this year, it was extended to anyone who was afraid that in-person voting would put them at-risk for COVID-19. As of last December, those convicted of certain felonies regained their right to vote upon completion of all jail-time and probation.
According to Ballotpedia.com, there is no election in Kentucky in 2021, but there will be one in 2022. For many of us, we will be 18 by the time November 2022 rolls around. This election will include one of Kentucky's Senate spots, currently held by Paul Ryan, and other local elections.
Voting may be permanently changed, but that may be a positive change. To all you new voters, CONGRATS!! You are a part of America's history.