By Natalie Koch
Rose Theatre Company was not dissuaded in their hopes to put on a production this fall. In fact, they adapted to the pandemic situation with excellence. Being unable to perform inside their beautiful theatre in the school, RTC relocated to Farmington Historic Plantation across the street. The setting provided an eerie atmosphere to the show, which really enhanced the plot.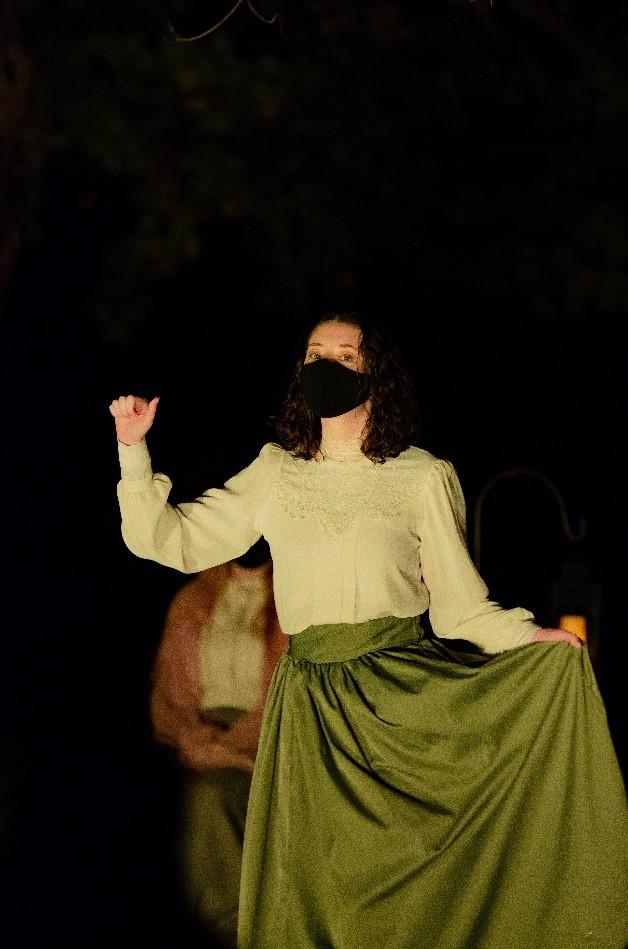 The show takes place in a graveyard and features a group of dead men and women who are speaking of the lives they lived. They come to the front as their characters to deliver monologues in order to tell their stories. The dark, wooded area of Farmington was perfect for the chosen show and the actors all adapted to the change of scenery well. Being a big switch from their indoor theatre at Assumption, the actors made it seem like they'd been performing at the plantation for years. It was a creative choice for them to have the actors on the "set" throughout the show, sitting by their marked graves. This gave the production a sense of unity, even though they had to keep their distance. 
 Socially distanced and masked, the actors took turns to come to the front and tell their stories. Some in forms of monologue, others in song. This required them to adapt to make sure they were understood in their performance, something they achieved. The new setting for the company was beautiful and added a special eerie touch for the Halloween weekend.