By Avery Dobozi
Thanksgiving is going to look a little different this year in the midst of COVID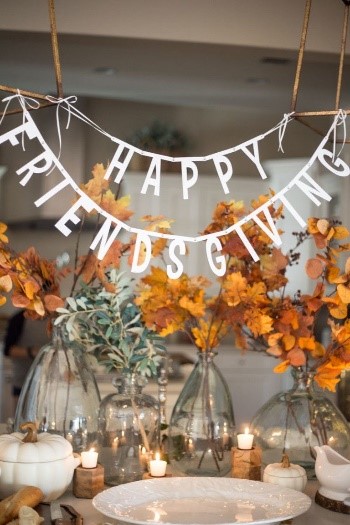 -19. The CDC recommends to only have small family dinners this Thanksgiving, but what about friends-giving? Friends-giving is a 'holiday,' usually celebrated on the Wednesday before Thanksgiving, where groups of friends come together to share what they are thankful for and express their gratitude for one another. Many groups of friends would be reluctant to give up this memorable get-together, so how can friend groups play it safe while the Coronavirus continues to spread? Don't worry, you won't have to give up your friends-giving celebrations this year.
Picnic in the Park
One way you can get together with your friends to celebrate your gratitude is a picnic. Everyone can bring their own food and spread out on blankets while celebrating nature too. This promotes social distancing, and you can still chatter and eat among your friends. This is also a great opportunity to take pictures to document this friends-giving that you will surely not forget.
Eating Outdoors at a Restaurant
There are plenty of restaurants that are open to outdoor seating for small groups of people. Although this may not be the safest option, you can always check to make sure the restaurant of your choice is adhering to CDC guidelines. Grabbing your friend group for a fun, an outdoor meal would be a great way to show appreciation for one another, just remember to social distance and wear a mask while you are out.
Zoom Get-Together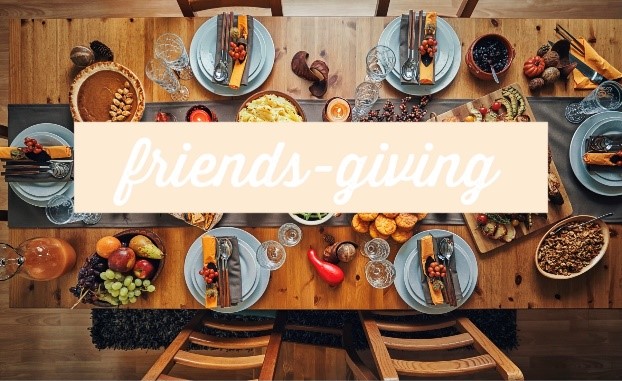 At the beginning of lockdown, many teens decided it would be best to celebrate their birthdays and other events over Zoom calls. There are so many fun ways to put together a friends-giving Zoom call. Zoom is a video chat program, used for business, education, and everyday phone calls, that allows you to talk to multiple people at once. If you and your friend group set up a Zoom meeting, you can still eat together, talk with one another, and share your gratitude. For a more laid-back friends-giving, everyone can order their favorite take out and enjoy their food 'together.' This also allows friends to eat what they want, causing less planning chaos. If you want a more formal friends-giving, get out the cookbooks and share your favorite recipes to cook together on the call. Once everyone has their meal, sit down and eat a virtual, family style meal!
Netflix Party
At the beginning of quarantine, a new website became popular among teens, Netflix Party. This website allows a group of people to watch a movie on Netflix at the same time. If you want to have a fun, COVID-19 safe friends-giving this year, maybe consider a Netflix Party online get together. Everyone in the group can make some popcorn, grab some candy, and watch a movie together. You can even watch a Thanksgiving themed movie like Planes, Trains, and Automobiles or Thanksgiving themed episodes of your favorite T.V. shows. If your group of friends is already getting into the Christmas spirit, there are plenty of holiday movies to watch as well.
Activity Ideas
Although, there won't be many traditional friends-giving parties this year, there are still a variety of activities your group of friends can participate. Drawing for Secret Santa gifts is a must for Friends-giving. Everyone in the group should draw a name out of a hat, and whoever they draw, they buy them a Christmas gift. Make sure to keep the names quiet though, the secrecy and anonymity is the best part! You can also bake and decorate Christmas cookies over Zoom for friends-giving. What better way to start off Christmas season than a safe cookie decorating party? Another idea is to go to a store and buy small pumpkins to paint. You and your group of friends can paint your tiny pumpkins while talking over Zoom, on a picnic blanket, or at a socially distanced dinner table. You can keep this pumpkin as memorabilia too! Lastly, no matter what you do for friends-giving, please do not forget to talk about what you're grateful for. We may be living through hard times right now, but remember to focus on the good in life as well.
Have  a great, safe friends-giving, and do not forget your mask!