Best TikTok Trends of 2020
By Emily Dewey
If the name Charli D'Amelio sounds familiar to you, then you've probably heard of TikTok, the app taking your mobile device by storm in the year 2020. Originally known as "Musical.ly", TikTok became widely popular in late 2019 but attracted most of its users during the beginning of quarantine in March of 2020. Since the end of 2020 is nearing, lets take a look back into what trends made history on the app each month.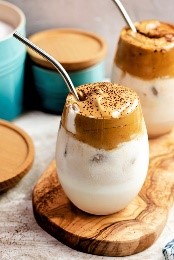 Starting off in January, the "Hand Gestures" challenge went viral with popular creators like Emma Chamberlain trying to test their luck to get the perfect image. For this challenge, you have three different gestures to activate the camera, and in a split second, move to the desired position before the picture is taken. Attached to the left is a hilarious outcome on this challenge. The "Say so" dance, created by @yodelinghaley, became popular in late December of 2019 but proved to hold onto its fame through the end of February. In addition, songs like "Relationship" by Young Thug, "Blueberry Faygo" by Lil Mosey, "VIBEZ" by Dababy, and "TOES" by Dababy are also songs that kept TikTok dancing in January.
February was a slow month, with the most notable song being "The Box" by Roddy Rich. This song came out late 2019 but did not become popular on this app until February where popular creators made a dance. In addition to this, there were many remakes to this song that added a whole new dance challenge. The song "Roxanne" started to move up the ladder with a simple dance being created for kids of all ages to take part in. The last big trend of the month is the "God Making Me Challenge", where creators took the chance to point out funny flaws about themselves using water and multiple empty glasses to show how much of each trait they acquired. Honorable mentions to this month are the "My Heart Went Oops" challenge and the dance to "Dangerously in Love" by YNW Melly.
March started the beginning of quarantine, which is the month when the apps newer users started to download it. Comparable to the Renegade in 2019, the song "Savage" by Megan Thee Stallion took this month and many following months by storm by creating a dance that had almost every person who watches TikTok striving to learn. This dance consumed families, news stations, Instagram, and TikTok as one of the hardest dances that eventually became second nature. "Supa Lonely" By Doja Cat is a close second, which is accredited to making a super upbeat dance that popular creators used for months on. POV's started making their debut with multiple TikTok creators getting fame specifically off of their creative POV series. The song "223's" by YNW Melly and 9lokknine was the next trend during this month and featured a high paced dance that you could do with your friends. Also, we had the yummy whipped coffee everyone loved!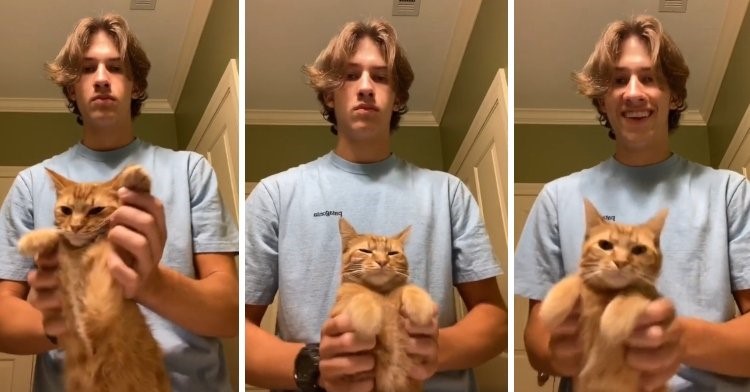 The cute kitty, Kurt the cat, started dancing in April and had many viewers awing over how cute he was! Next the song "Captain Hook" by Megan Thee Stallion created the dance of the month. Popular TikTokers like Addison Rae and Charli D'Amelio took part in this challenge. Later in April, the "Something New" by Ty Dolla Sign became popular to do with friends and family and even our own faculty took part in this challenge from their homes. Go check it out on the rockets TikTok page @ahsrockets. Lastly for this month, the song "Cannibal" by Kesha- a once popular Musical.ly dance- became the next trendy dance to learn.
2014 Taylor Swift swooped in for the month of May, with a Frozen twist for a "hand dance" to her song "Wildest Dreams" and Idina Menzel's "Let it Go" becoming popular. We soon moved on to the Party Girl by StaySolidRocky where the "mop" dance move was revived (and still is to this day). Alt TikTok made an appearance this month with the complicated dance to the song "Cars That Go Boom", which swept the app. It was called the first real dance of TikTok for months and was hard to master. Rockin' Robin was a cute trend for every age to try, and the just released song "Savage Love" by Jason Derulo turned into a simple 3 move dance that was addictive.
Go, Go, Go, Go. This June trend kept people randomly stopping and moving their leg all around the world in this funny dance challenge. While this was the main trend of the month, "Shh" by Young Fanatic, "Then Leave" by BeatKing, "Myron" by Lil Uzi Vert, and "Take You Down" by Chris Brown became wildly popular with fun dances started by popular creators. We also threw it back with a high paced dance to the song "Just Fine" by Mary J. Blige.
If you know anything about Generation Z's slang, you know one of the newer words of the summer was "Sus". That can be fully accredited to the trend for July, the song "Hatchback" by Cochise. It had dancers using the woah, and some old moves that seem to be in every dance. On top of this, the song "Crisis" by Jasiah became insanely popular for the high paced and entertaining dance. Honorable mentions for the month include "Kolors" by Monte Booker, "Tap In" by Saweetie, and "What They Want" by Russ.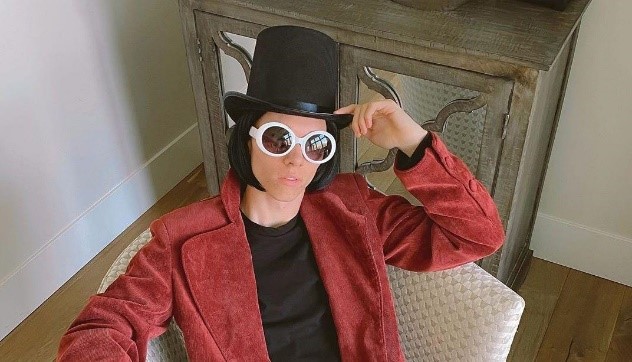 Kicking it back to August, we entered a TikTok that included Willy Wonka! If you don't know who I'm talking about, Duke Depp became an internet phenomenon after dressing up like the chocolate factory worker. He started dancing alongside TikTokers and became famous for his dance to "I wanna love you" by Akon. Other popular songs of the month include the throwback "Shake it" by Metro Station and "Bust it open" by Lil' Wil. The most notable trend is Quarantine Meals, where many students from New York University were blasting the dining company for giving them inedible food, and food that was not following their dietary restrictions while in quarantine. This sparked outrage and led to other students at different universities showing their quarantine meals.
In September, videos of people taking you around and showing their day became popular and hit a sweet spot with all those 2014 Tumblr girls. Cardi B and Megan Thee Stallion hit it home with their song "WAP". This song became separate TikTok dances for different verses. It was done by Addison Rae's mom, Sheri Nicole, and many dads who definitely could not do the splits. Although this did not become as popular as WAP, which is still ruling the internet, "For the Night" by Pop Smoke became a dance during the reign of WAP and is still considered a popular dance.
One of the most addicting dances of last month would have to be the mix between "Tap in" and "There's a platypus controlling me" from the popular cartoon Phineas and Ferb. This dance is very simple but extremely funny and confusing to people who do not expect the change of song. Pop Smoke became increasingly popular in this month with a dance to his "What You Know Bout Love" song creating a simple dance with what is related to "Looking like a Dolphin" (there is no official name). An honorable mention for this month is "THICK" by DJ Chose, whose dance featured some very catchy moves.
Out of all of these super fun trends of 2020 so far, lets go over the top five that caught everyone's eyes.
The rise and fall of the Hype house
Whipped Coffee
Straight TikTok vs. Alt TikTok
Protest TikTok
Willy Wonka TikTok
Whether you've been obsessed since 2019 or since March of this year, we cannot deny that TikTok is an entertaining app for all ages that has brought our generation closer together. For more fun trends and challenges, go follow @ahsrockets on TikTok for more!