Gift Ideas for Grandparents
By Michaela Pate
With Christmas coming soon, it is time to start shopping for friends and family! Some of the most important people in my life are my grandparents, but they can be difficult to shop for sometimes. Through the years I have found and made gifts that my grandparents love, so I am here to share ideas for your grandparents!
New supplies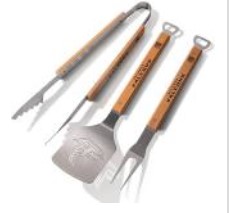 If your grandparent enjoys activities like baking, gardening, grilling, or painting, this could be a great gift! Everyone always loves an upgrade for what they love to do, so go shop for supplies for their favorite hobby.
Draw or write something
A simple and low budget gift is something homemade. Write a nice letter showing your love and gratitude, or, if your creative, use your artistic skills to create a nice picture for them. This is something that all grandparents appreciate!
A mug
This is a great and simple gift that can be customized too! You can even paint or make your own mug for them.
Make a video filled with pictures and old videos
Another homemade gift is creating a slideshow or a video of family photos and memories! You could even try to find pictures as far back to their own childhood- like a timeline of their life! This a nice gift for grandparents to have forever that they can watch whenever they like.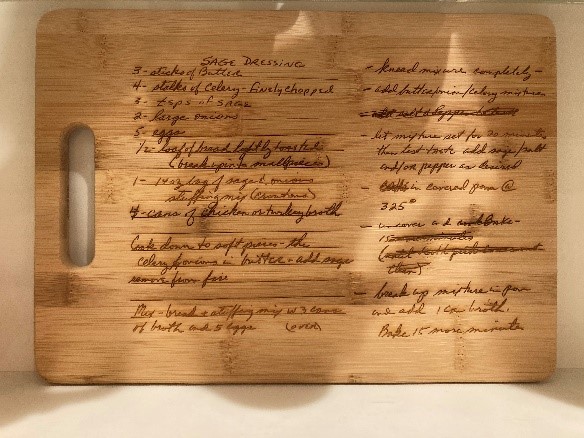 Recipe cutting board
If your grandparent has that one recipe that they are known for in the family, then this is the perfect gift! There are many websites that you can buy these from and get them customized! My family did this for my grandma last year and the recipe was even printed in the same handwriting!
Slippers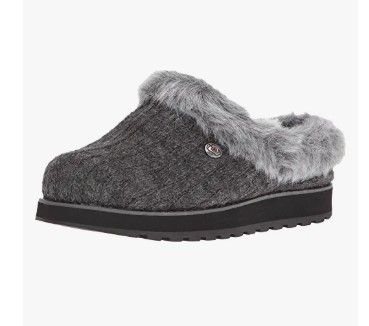 Buy them a nice pair of slippers that are comfortable and can be worn inside and outside during this winter season!
Candles
Candles are a simple gift that everyone enjoys. There are so many different scents that they would love!
Back massager
This is a nice relaxing gift that they can enjoy. It is nice to have something to relieve stress and pain at the end of the day! There are many different brands out there, and some are more expensive than others!
Robot vacuum
Who doesn't want extra help cleaning the house? This awesome machine can help keep the house clean all day! Although, it is more expensive, so it could be a gift from the whole family!
Blanket
Weighted blankets make good gifts that are very popular. They are comfortable and help you get a better night's sleep! Or, you could also buy a customizable blanket with a picture of the whole family- it sounds kind of cheesy, but grandparents love this!
I hope these gift ideas help you find the perfect present for your loved one! But remember at the end of the day, grandparents love the simple things that come from you!