By Avery Dobozi
This past week, Assumption Y-Club participated in KYA. KYA, or Kentucky Youth Assembly, is a mock legislation conference hosted by Kentucky YMCA. Through this process, students write and debate bills, and go about a mock legislation format. When sponsoring a bill, the bill authors must present the bill, pass it in the House of Representatives chamber and the Senate chamber, then meet with the governor and pass it by the governor. The Assumption delegation worked so hard and did outstanding this year.
KYA looked a little different this year due to the Covid-19 pandemic. Usually, KYA is a two-night trip to stay and debate in the Crowne Plaza as well as in the Capitol building. This year, KYA was all virtual, so a lot changed. Usually, on the last night, there is a huge mixer with many activities for the whole conference to get to know each other, but this year it was an optional virtual mixer with activities like a silent disco, karaoke, and wiki races. It may have been a strange, all virtual experience, but that didn't stop Assumption delegates from giving amazing speeches and bringing up excellent points.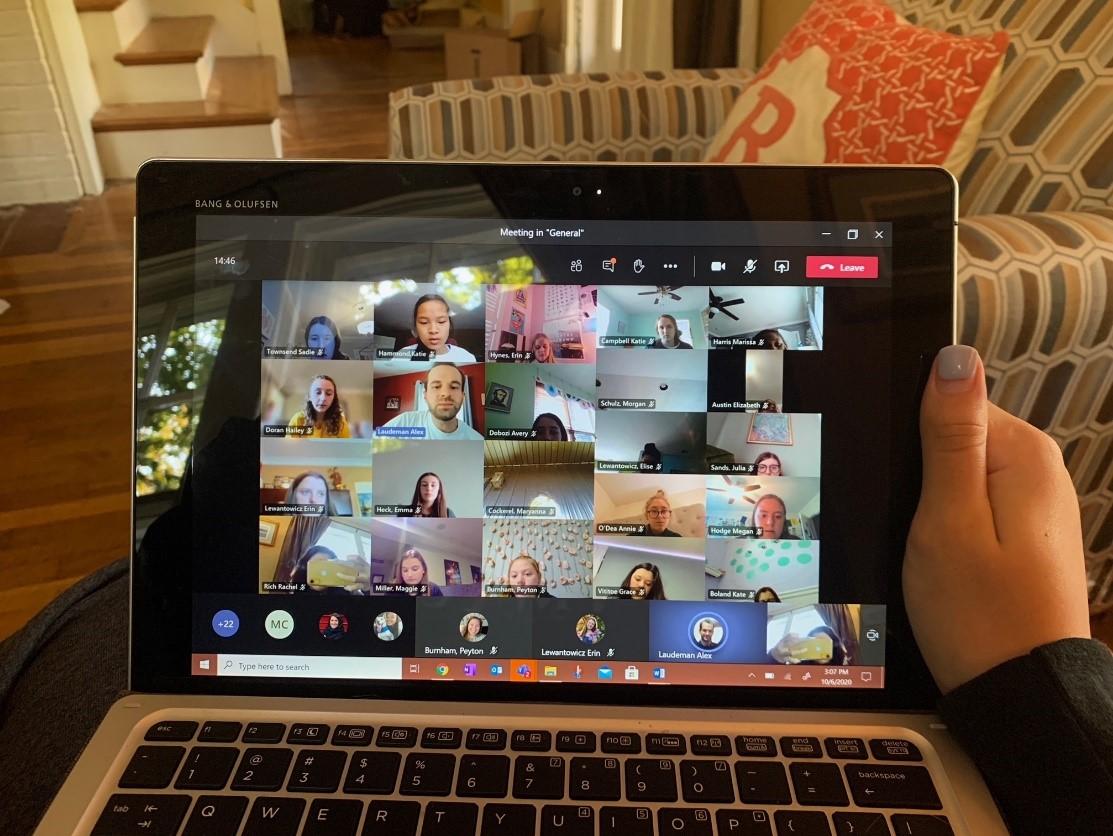 This year, Assumption delegates wrote and presented two bills. The first was 'An Act Relating to State Assistance for Drug Addicted Pregnancies.' This bill was written and presented by Erin Hynes and Emma Heck. This bill was an attempt at helping pregnant women who are addicted to substances. The plan ensured aid for addicted women by referring them to a social worker. When speaking on the bill, Erin Hynes stated, "Being a bill author went pretty well. We passed in the Senate before being defeated by the House of Representatives. My favorite part was addressing and rebutting the cons during my summation speech. I did virtual KUNA, so virtual KYA was not too bad for me." Great job Bluegrass authors!
The second bill sponsored by Assumption was 'An Act Relating to Ban the Gay Trans Panic Defense,' sponsored by Avery Dobozi, Kate Boland, and Adelaide Madden. Their bill was a motion to ban a strategy used in court defending a violent crime because of panic due to a victim's sexual orientation or gender identification. This bill passed unanimously in both the House of Representatives and the Senate, with only one person voting 'no' to the bill in each chamber. Unfortunately, the bill was vetoed by the governor.
Junior, Sadie Townsend, was a candidate for presiding officer. Presiding officers are the team that runs the conference. After giving amazing speeches, Sadie was voted in as Speaker of the House. When speaking on how KYA went this year, she said, "It was so great. As a Commonwealth Candidate, I had to give two speeches to the whole assembly, and I also gave pro speeches for many bills." She described the experience of winning Speaker of the House as cool and weird. As soon as they announced her name, they admitted her to a new Zoom chatroom so the whole conference could see her. "It was weird because usually, newly elected presiding officers take their place on stage in front of the conference." Congratulations Sadie! Good luck as Speaker of the House next year!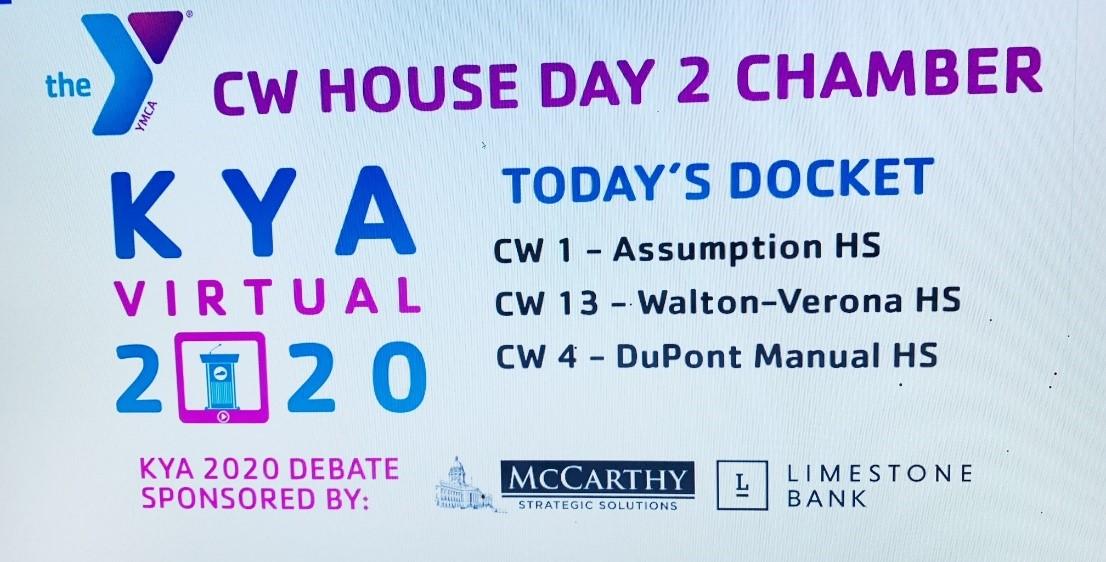 Congratulations to the entire Assumption delegation for winning the 'Outstanding Delegation' award. This award is the highest award a delegation can receive! The entire delegation did amazing this year, through giving speeches, voting on bills, and having fun! We are so proud of the Assumption Y-Club. Thank you for your commitment to bettering Kentucky!