By Sarah Koch
*This article was written before Gov. Beshear's restrictions were announced. Information may be outdated*
Americ  a has entered what many are calling the "third wave" of COVID-19 with climbing cases, hospitalizations, and deaths each day.  The New York Times reports almost 10 million total cases in the U.S. so far, with close to 250,000 deaths and hotspots in areas where social distancing guidelines are not being followed.  As the United States tallies record-breaking numbers of new COVID-19 cases each day, the possibility of a second lockdown seems to loom over the country.  To understand why and how this may happen, it is essential to first understand what constitutes a lockdown, as well as its role in fighting this pandemic.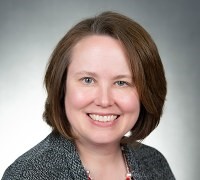 According to Dr. Jennifer Koch, Professor of Medicine at the University of Louisville, a true "lockdown" occurs when people are unable to leave their house at all except for emergencies, essential work, or as otherwise indicated by the government.  Such restrictions have occurred in some countries, such as Argentina, but have not yet fully happened in the U.S.  However, in the United States, the term "lockdown" is generally used to refer to the shutting down of non-essential businesses, schools, indoor dining, and other services during the first wave of COVID-19, and
it will be used as such in the rest of this article.
The possibility of another lockdown has become a controversial topic in the political world, but there are definitely concrete advantages and drawbacks of shutdowns regardless of one's political viewpoint.  For one, closing public spaces is a scientifically proven, effective method by which we can prevent the spread of COVID-19.  Reflecting on the first round of closures in the U.S., Dr. Koch says, "We definitely 'flattened the curve,' meaning that the rate of spread was slowed down considerably.  This allowed those of us in the medical field to plan, learn about the virus, and gather resources."  However, she and other healthcare officials also recognize the negative economic and individual effects of the first lockdown.  They include higher levels of unemployment, isolation exacerbating mental health issues, and educational setbacks.  Lockdowns, mask mandates, and the like are also difficult to enforce.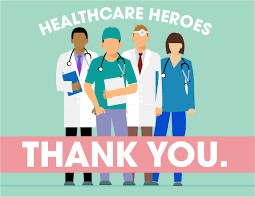 In the commonwealth of Kentucky, it appears that Governor Beshear is working to prevent another lockdown.  Though extensive statewide and national shutdowns are unlikely, Dr. Koch does recommend that indoor dining and bars be closed when the positivity rate of the coronavirus surpasses 5%.  These are areas in which customers are often unmasked while eating and drinking, so contagious individuals are more likely to spread the virus.  Additionally, we can all work to prevent the spread of COVID-19 by avoiding gatherings in enclosed spaces such as restaurants and homes.  Masking, frequent handwashing, and social distancing are key steps recommended by the CDC to protect the health and safety of ourselves and others.
When asked what we as a country could have done better to prevent the high number of COVID-19-related deaths, Dr. Koch shared, "We needed, and still need, a concerted effort to educate all people about the virus using facts based in science."  She feels that masking should be an apolitical topic and that there should have been an earlier national mask mandate.  Dr. Koch and her colleagues also support a coordinated national effort to provide abundant PPE for healthcare workers and produce vaccines and treatments for COVID-19.
Although many national safety measures could and should have been taken earlier, Dr. Koch also applauds the extraordinary efforts of healthcare workers across the United States throughout this past year.  "The scientific and medical communities have shown great resilience despite a lack of national leadership," she says.  "Scientists and physicians worked together with a truly amazing degree of cooperation in order to develop testing as quickly as possible and share information about possible treatments."  Going forward, she recommends the full funding of both the CDC and a Pandemic Preparedness Task Force or Agency.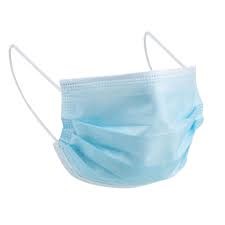 Dr. Koch's final words of wisdom for all of us as we navigate these unprecedented circumstances are the same words of advice she gives to her peers, family, and friends:
"Wear masks.
Sanitize hands.
Avoid crowds.
Save lives.
It's that simple."