Best Thanksgiving Desserts
By Erin Lewantowicz
Thanksgiving is a time to spend with friends and family, but it is also a time to eat. Turkey, mashed potatoes, stuffing, green been casserole, and so much more. I think we can all agree that Thanksgiving desserts are absolutely scrumptious. Below are Assumption student rankings of their top 10 Thanksgiving desserts!
10) Rice Pudding
Rice pudding is made from rice mixed with water or milk, along with other ingredients like cinnamon and raisins.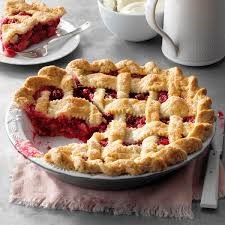 9) Cranberry Pie
Cranberry sauce is a common Thanksgiving dish, but cranberry pie is a sweet and tart dessert! Fluffy pie crust is filled with warm cranberries to make this delicious dish.
8) Sweet Potato Pie
Another pie! This was originated in the Southern region of the United States and is often served instead of pumpkin pie.
7) Apple Crumble
Apple crumble is similar to a deconstructed apple pie. It consists of apples with cinnamon, nutmeg, and other spices along with a streusel-type top made of flour, sugar, and butter.
6) Pumpkin Pie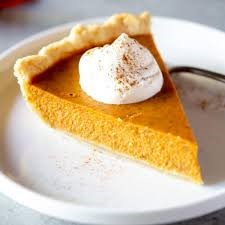 Pumpkin pie! The classic Thanksgiving dessert and my favorite
! It is best made from fresh pumpkins and an assortment of spices with a flaky crust.
5) Pumpkin Bread
Pumpkin bread is a moist quick bread. The bread is primarily made of pumpkin, nuts, and raisins.
4) Apple Pie
Apple pie is America's most classic dessert. Warm apples with cooked with spices to make the filling and a fluffy and flaky crust. Vanilla ice cream goes great with this dessert.
3) Pecan Pie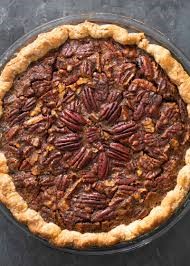 This pie is made with pecan nuts, eggs, butter, and sugar. It sometimes includes brown sugar, molasses, maple syrup, or honey. This is extremely popular in Kentucky!
2) Caramel Apples
Caramel apples are a sweet, delicious, and simple dessert. They are very easy to make. The apples are dipped in caramel and eaten on a stick; it seems like the best foods are always eaten on a stick!
Pumpkin Chocolate Chip Cookies
These cookies are a take on chocolate chip cookies with a Thanksgiving twist—pumpkin! Pumpkin adds a whole new flavor to the classic American cookie and makes it even better.