Best Black Friday Sales This Year
By Avery Dobozi
It's the most wonderful time of the year… time for Black Friday shopping! The Friday after Thanksgiving is recognized annually as Black Friday. This year, Black Friday is Friday, November 27. The day after Thanksgiving has been historically recognized as a day people shop. Even in the 50s, people would call in sick to work just to go out and shop the day after Thanksgiving! The name Black Friday was first deemed in Philadelphia to describe the chaos that was occurring on the streets because of the excessive number of shoppers on the Friday after Thanksgiving. Today, Black Friday is still recognized as a day for shopping, with a variety of steals and deals offered at many stores. Here is where you should go this Black Friday to get the most bang for your buck!
Online Deals
Amazon
Amazon Black Friday deals start on November 20th and last all the way through Cyber Monday – the Monday after Black Friday where online shopping sales are common. Amazon dropped a snippet of some of their deals including 'Buy 2 get 1 free' on all toys and games! This is the perfect opportunity to buy Christmas presents! Am  azon devices are also on a steep sale this year, with Amazon Kindles at $60, Echo Dots at $30, and Ring cameras at $150! These are the best deals on Amazon products all year! Be sure to check out Amazon's website for a full list of deals this year!
https://www.amazon.com/blackfriday
Bath and Body Works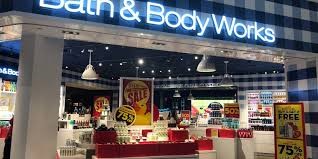 Not only is Bath and Body Works doing a Black Friday sale, they are having sales all of Thanksgiving week! Monday, Tuesday, and Wednesday of Thanksgiving week are in store shopping sales. Thursday is online shopping sale. Friday is both instore and online shopping sales! They will be dropping new fragrance next week just in time for the sale, and they are now selling special Christmas boxes. These boxes include a 3-wick candle, soaps, shower gel, hand creams, lotions, and more! There are so many other amazing offers at Bath and Body Works this year! Check out their website for more!
https://www.bathandbodyworks.com/e/black-friday.html
Aeropostale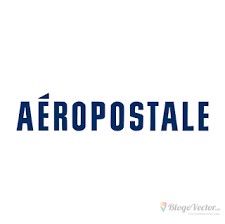 Aeropostale is doing Black Friday sales all month long! These sales range from instore to online. You can get up to 70% off the entire store. They also have new winter clothing this year called 'Holla-Busters' which are on sale for low prices
. These prices are the lowest they have ever been! If you need a new winter coat, jeans, or gifts for your best friends, be sure to check out Aeropostale!
https://www.aeropostale.com/?gclid=Cj0KCQiAqdP9BRDVARIsAGSZ8AkqZ6La5YPfxBcKY1-IUSWZrdnvqkTujYvYjh1aDzU1zW06Tcdl7XYaAnSDEALw_wcB&utm_campaign=BRAND-SEM-US-GGL-SALES-DSKTP-BMM&utm_medium=cpc&utm_source=google
Target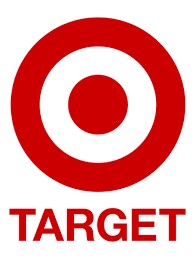 Target has already started rolling out their Black Friday deals, in fact, they have new deals every week! You can purchase items on sale online or instore, and new deals will be released every week this month! These deals range from discounts on electronics to discounts on makeup! Go to the link below to browse their catalog of deals to pick out the Christmas gifts perfect for your loved ones!
https://www.target.com/c/target-black-friday/-/N-5q0f2
If you are not comfortable going out to shop this year for Black Friday, all the stores listed are having online sales! There are so many other stores also having sales this year including Best Buy, Macys, Hollister, and American Eagle, so don't forget to start your holiday shopping this Friday!