Best Places to Hike in Louisville
By Lily Bickel
Due to Covid-19 and quarantine, hiking is a new hobby of many Louisvillians. So, where are the best places to hike in the Ville?
First, the Parklands of Floyd's Fork has dozens of trails. The Parklands has multiple parks connected to it. Such as Beckley Creek Park, Pope Lick Park, and Turkey Run Park. Each of these little parks can be found at the Parkland's website. Simply go to theparklands.org, click things to do, and then click walking and hiking. There, it will show you all of the best trails. Included in Beckley Creek Park, the Louisville Loop is a four-mile trail that is paved. This trail is multi- recreational which means it is accessible to walkers, runners, and bikers. It starts at the William F. Miles Trailhead and ends at the ascent to Echo Trail. This trail starts in Beckley Creek Park and ends in Pope Lick Park. Looking for a shorter trail? Try the Flats Trail located in Beckley Creek Park. This is a short trail through the riparian forest from the Flats picnic Grove to Floyds Flats. It is a neat area of the Fork with smooth, limestone bedrock. The trails at Pope Lick Park offer a variety of trails for beginners and advanced hikers. The Big Beech Trail is a 1.57-mile dirt trail that goes through a forest with beautiful trees up to 200 years old. According to the Parklands website, this trail is categorized as medium difficulty. Unfortunately, there is no biking allowed on this trail.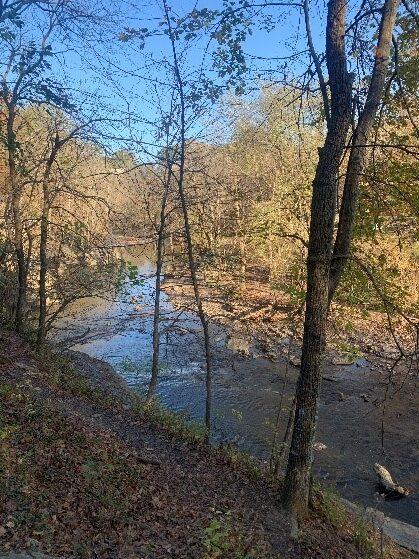 Another great spot for hiking is the Scenic Loop in Cherokee Park. The Loop is 2.3- miles long. It has separate lanes for traffic and recreational users. The park was designed by Frederick Law Olmstead. Also, in Cherokee Park there is the iconic Big Rock Park. Big Rock has many features- it has a playground for children, picnic tables for an afternoon lunch, an area for fishing, and a trail surrounding the entire park. However, it is a rather small trail, but it could be good for beginner hikers.
There are many more trails on some parks' websites. If any of them mentioned does not suite your needs, visit their websites, or google "places to hike in Louisville". Either way, there is always a trail for everyone.