By Sarah Koch
President-Elect Joe Biden has wasted no time in preparing to take over presidential duties.  He and his team have already announced several plans of action for his first 100 days in office.  They include everything from new economic and environmental policies to reforms in racial justice and healthcare.  Some of these policies, Biden says, he will accomplish on day 1 or beforehand.  (To clarify, this does not necessarily mean that these goals will be met on his first day in office; rather, he will take the steps to initiate these processes on or before his first day.)  Read on for a comprehensive list of these initiatives, as well as everything the president-elect has announced for his first 100 days.
Biden's Goals for Day 1 or Beforehand
COVID-19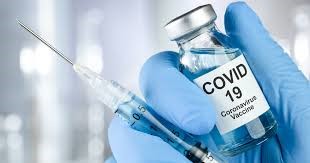 Only a few days after becoming president-elect, Biden announced an advisory board that will tackle the COVID-19 pandemic once he takes office.  He and this task force will also push for immediate coronavirus legislation, including aid packages, broadened testing resources, and increased PPE availability.  He hopes to have a response plan bill on his desk by the end of January.  He has also called for this bill to include a cancellation of at least $10,000 in student loan debt for all Americans.
Biden has promised to work on a COVID-19 vaccine distribution plan on the first day of his presidency.  This is a $25 billion plan for vaccine production and distribution that is free for all Americans.  Biden has also pledged to rejoin WHO and listen to science; Dr. Fauci will remain in his
position during Biden's presidency.
Economy
              On his first day as President, Biden says he will raise corporate income taxes to 28% as opposed to Trump's economic strategy of cutting corporate taxes to 21%.  Biden has ensured that no Americans earning less than $400,000 a year need to worry about having to pay more in taxes under his plan.
Environment
              One of Biden's longest-standing promises throughout his campaign was his plan to make the US a leader on climate change.  He plans to immediately reenter the country into the Paris climate accord of 2015, which Trump pulled out of last month.
Racial Equity
              Biden has pushed for an effort to strengthen the Voting Rights Act of 1965.  This act prohibits voter discrimination by outlawing procedures such as literacy tests that may disproportionately affect BIPOC individuals.  Last year, legislation to strengthen it made it through the House but not the Senate; Biden will renew these efforts on his first day in office.
Immigration
              Biden has also promised to produce immigration legislation that will protect DREAMers under DACA and provide a pathway to citizenship for approximately 11 million immigrants living in the US illegally.  He has also promised to make DACA permanent and stop family separation at the US-Mexico border on his first day in office.  A special task force will be created to reunite parents and children who have already been separated under the Trump administration.
Biden plans to immediately end Trump's executive order which banned travelers from some Muslim-majority countries.  He supports legislation outlawing future such restrictions as well.
Biden's Promises for his First 100 Days in Office
Immigration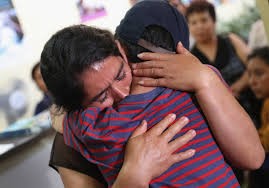 Within his first 100 days in office, Biden wants to greatly reform immigration by reversing many of Trump's xenophobic policies.  He supports the improvement of the asylum system and treatment of those at the border, and he has pledged to rescind funding for a border wall.  However, Biden has clarified that he would not take down parts of this wall that have already been built.
The president-elect's immigration plans also include increased government supervision of ICE and Customs and Border Protection.  He has spoken out about the need for accountability for inhumane treatment of immigrants since the whistleblower complaint about an immigrant detention center in Georgia reached the public in September.
Criminal Justice
In response to the surge of police killings and the Black Lives Matter movement, Biden has promised to institute a national police oversight commission.  This is part of a larger $300 million plan meant to help overhaul policing in the US.  Biden will also address prison conditions and crime prevention.  He will push for the passage of the SAFE Justice Act, which includes steps to reduce the use of mandatory minimum sentencing for nonviolent crimes and lower recidivism.
Foreign Policy
              Biden has declared his plan to "pick up the pieces of Donald Trump's broken foreign policy" by reaching out to US allies soon after taking office.  Within his first year as President, Biden intends to plan a global summit for democracy.  This convention will aim to combat corruption and authoritarianism practices, as well as expand human rights around the world.
Biden also has plans to organize a climate world summit to hep countries with high carbon emissions take actions against climate change.  Both this and the global summit for democracy have faced questions about procedure during the pandemic.
Other Potential Early Policy Plans for Biden's Presidency
Economy
              Biden hopes to create 5 million jobs through his Made in America plan.  This is a $400 billion investment into domestic manufacturing paired with an additional $300 billion set aside for research and development of different business areas.
Environment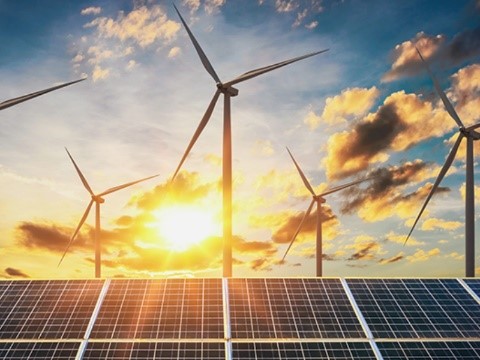 The president-elect has also spoken about an extensive clean energy plan, which calls for a country-wide goal of net-zero carbon emissions by 2050.  This $2 trillion proposal will focus heavily on clean energy and sustainable practices, and 40% of the funds will be used to support areas that have been disproportionately affected by climate change.
Healthcare
              If possible, Biden would also like to protect and extend the Affordable Care Act, which was championed under the Obama administration but has suffered under that of Trump.  The fate of the ACA remains unsure as the Supreme Court hears arguments against it from Trump and his team.  If the justices side with Trump, Biden's healthcare plans could drastically change.
Education
              Biden is expected to lay out extensive plans for changes to higher education during his presidency.  No clear deadlines have been set, but he has publicly supported the College for All Act, which would make college tuition free at public colleges and universities for families making up to $125,000 annually.  Biden is also advocating for zero tuition at private schools that have been historically Black or minority-serving.