How AHS Families Celebrated Thanksgiving
By Lily Bickel
Thanksgiving 2020 was truly a year to remember. With a rise in Covid cases, celebrating with family has become difficult now more than ever. The only thing families can do is wear a mask and stay socially distant. Families with children coming home from college are at a great risk of the virus. The son or daughter has been around so many more people than their parents or grandparents. Hopefully, Assumption families stayed healthy, happy, and safe.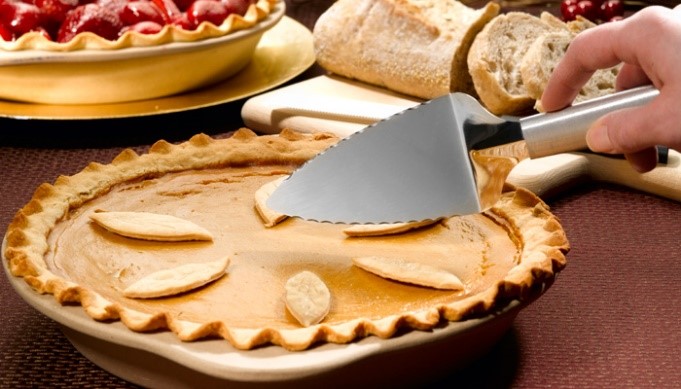 The amazing guidance counselor for the senior class of 2021, Mrs. Kristin Walsh, celebrated Thanksgiving with her family of five. Her husband, sister in law, and two children all ate dinner together. They made a traditional Thanksgiving turkey and cooked many delicious sides. The family of five topped off their dinner with a pie for dessert. Earlier in the day, Mrs. Walsh said her family watched the Macy's Thanksgiving Day parade.
Traveling during the holidays can be a challenge for most families, especially during Covid. However, families often times make it work. Social Studies teacher Mrs. Beth Long, her husband Scott, and daughter Lily took a trip down to Charleston, South Carolina. Mrs. Long said her trip was very relaxing. Addy Littlefield, class of 2024, spent her Thanksgiving with friends at the beach. An important thing to remember when traveling during Covid is to always carry masks, and to possibly get tested when returning home.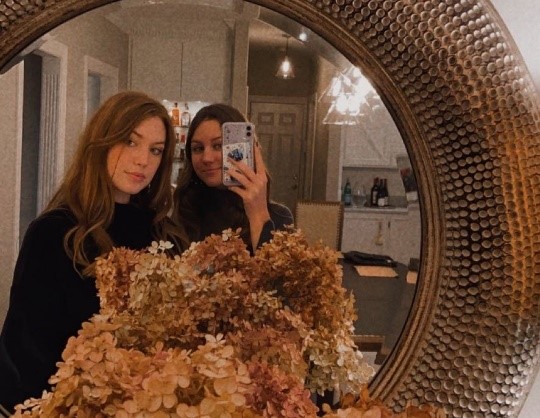 For families who are unable to see each other in person, Zoom is a great resource to connect for the holidays. Molly Potter, class of 2021, spent her thanksgiving with her parents, siblings, and grandparents. They ate a thanksgiving feast with each other. Molly states, "The entire Potter family, cousins, aunts, and uncles, joined a massive Zoom call. A Potter Thanksgiving tradition consist of everyone having a second Thanksgiving celebration at one of our houses." Obviously, not the entire family could get together this Thanksgiving holiday. The Potters made a smart choice to keep the celebration at a minimal number of people. Sophomore, Carly Schrakmo, spent Thanksgiving with her immediate family, including her cousins and grandparents. Together the family ate a Thanksgiving feast.
Thanksgiving can also be a time of grief and sadness for some families. Not being able to see certain family members can certainly put a hold on celebrations. English teacher Mrs. Katie Hughbanks spent her Thanksgiving with her husband and her son, David. Mrs. Hughbanks and her husband took a walk in the morning with their dog at their favorite park, Anchorage Trail. After her walk, she made a vegetarian Thanksgiving meal. "I am vegetarian, and my husband is vegan", says Mrs. Hughbanks. She made sweet potato casserole, mashed potatoes, cranberry sauce and much more delicious items. Her son, David, came over to join the two for dinner. Mrs. Hughbanks says, "I am not a big cook, so making so much food was an event for me". Unfortunately, Mrs. Hughbanks son's friend passed away days before Thanksgiving. She says that they spent most of the evening talking about the young man who passed and letting her son share his grief. She states, "It was in some ways a sad holiday, but there was a special 'holy-ness' to it".
In these troubling times, thanks to Covid-19, holidays won't be as they normally should, but its being with loved ones that matter and that put a smile on our face.