By Julia Elder
Louisville is home to so many amazing local businesses that have unique gifts for anyone! Shopping local is always a positive experience and one will find many good options for everyone on their list! Especially during these times, it is more important than ever to continue to support the small businesses in our community. By buying a gift certificate, or small gift for a friend, one would directly be helping someone in their community continue to run their business.
Fitness Junkies
The best gift for a fitness guru or someone looking to start getting active in the new year is getting them a gift from a fitness studio. Boutique fitness is very popular in Louisville. Many of these businesses are running great specials for people looking for last minute gifts! There are many local owned fitness places like;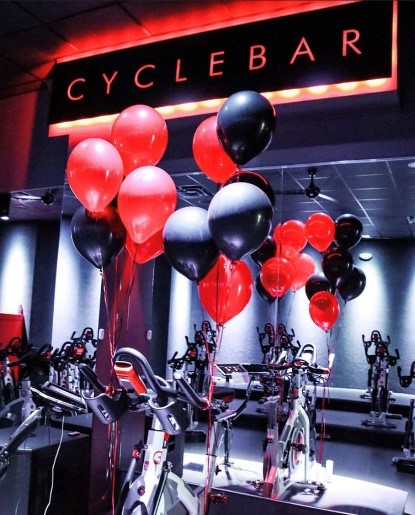 Omies Yoga Studio   2202 Dundee Rd, Louisville, KY 40205
Orange Theory  116 Sears Ave, St Matthews, KY 40207
Cyclebar  4600 Shelbyville Rd, Louisville, KY 40207
B.You Fitness 3921 Chenoweth Square, Louisville, KY 40207
The Coffee Lovers
Please and Thank You; https://pleaseandthankyoulouisville.com/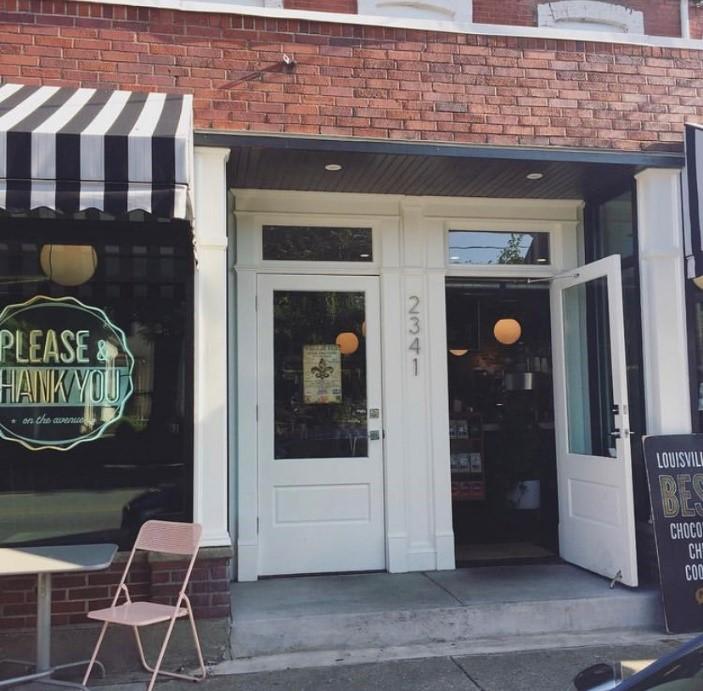 Please and Thank You is the perfect place for the coffee lovers.  They have gift cards, cookie dough mix for their award winning chocolate chip cookies, and cute merch!  Please and Thank You has many locations through out Louisville!
Heine Brothers; https://heinebroscoffee.com/
Heine Brothers is a great place to find good quality coffee and gift certificates for the coffee lovers in your life! They have many locations around the Louisville area. Heine Brothers is known for their amazing fair-trade coffee.
Sunergos Coffee; https://www.sunergoscoffee.com/
Sunergos Coffee is a locally run shop with four locations. Each location is unique to its community. The shop started purely out of their love for coffee. The owners carefully crafted the coffee to meet their high standards! They offer gift certificates, ground coffee, and merch!
Boutiques
Just Creations; 2722 Frankfort Ave, Louisville, KY 40206
Just Creations is a local boutique that has products made by people in different countries. Just Creations has a wide variety of gifts like jewelry, food and drink, toys, and clothing! This is a perfect place to find gifts for anyone!
Peace of Earth; 801 E Market St, Louisville, KY 40206
Peace of the Earth is in Downtown Louisville. Peace of Earth is a boutique home to products made from local artists and designers. This boutique is known for their natural, eco-friendly gifts. This is a perfect place to find gifts for anyone that appreciates a homemade or ecofriendly gift!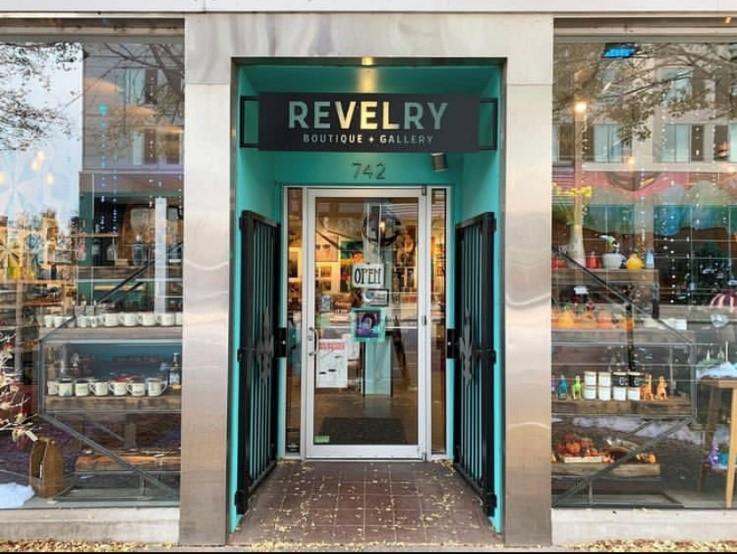 Reverly; 742 E Market St, Louisville, KY 40202
Revelry is a local boutique located downtown. This store focuses on promoting local artists and having a place for them to sell their work. There are so many gift options here. Whether its jewelry for a friend, a candle for mom, or a Kentucky tee for Dad. This boutique is a perfect place to support local businesses and find amazing gifts for everyone on your list!
When shopping for anyone on the list, shopping locally is the best way to go! Locally owned businesses provide unique gifts for anyone on their list! Whether it's a gift certificate, a candle, or a new sweater, Local businesses are the perfect place to look. There is a convenience of hopping over to a local shop to buy a last-minute gift for a friend or family member. Although the holidays may look different this year, unique gift giving is always an option!