Everything You Need to Know: Georgia Runoff Voting
By Sarah Koch
All eyes are on Georgia right now as the state prepares to host its Senate runoff elections.  Georgia is one of only a few states that hold runoffs when candidates receive less than 50% of the vote in the general election.  This year, the winners will make history by determining control of the currently Republican Senate.  At 48-52, the majority hangs in the balance; if both Democratic candidates win, it will put the Senate at 50-50 with Democratic Vice President Kamala Harris as the tiebreaker vote, giving Democrats control of the Senate in addition to the currently Democratic House of Representatives.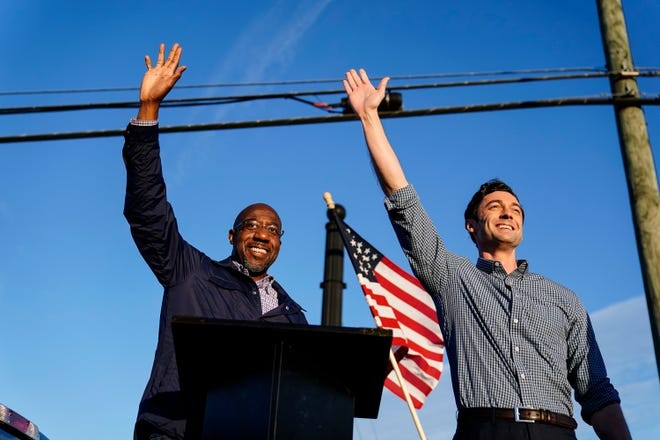 The deadline to register for the Georgia Senate runoff elections was Monday, December 7th.  Early in-person voting began December 14th (the same day the Electoral College formally elected the new President), and Election Day is January 5th.  According to the New York Times, Georgia has already seen a spike in voting numbers.  Early mail-in voting, which began last month, is becoming increasingly popular—over 71,000 people who did not vote in the Presidential Election have already requested absentee ballots for this race.  In order for a mail-in ballot to be counted, it must be requested by January 1st and received by January 5th.  These deadlines have been made clear so as to prevent attacks on election integrity by President Trump.
The Georgia Senate candidates are Republican incumbents David Perdue and Kelly Loeffler.  They are being challenged by Democrats Jon Ossoff and Rev. Raphael Warnock, respectively.  Currently, FiveThirtyEight projects that Senator Perdue is slightly favored to win over Jon Ossoff, and Rev. Warnock is slightly favored to win over Senator Loeffler.
In order to secure these Senate seats, both parties have spent record-breaking amounts—hundreds of millions each—in campaign advertising for these high-stakes elections.  Each party has a clear strategy: Democrats are hoping that high numbers of voters and chaos within the Republican party will propel them to the win, while Republicans are turning to often baseless personal attacks against Democratic candidates.
Both Trump and Biden have visited Georgia in order to urge voters to take action.  High-level Democrats are going door-to-door to advertise for Ossoff and Rev. Warnock.  Stacey Abrams has also been a key figure in both this and the Presidential Election, in which Georgia flipped to blue.  After narrowly losing Georgia's 2018 gubernatorial election, she led a successful effort to register hundreds of thousands of new voters—primarily black women, who tend to vote more liberally—and increase rates of returning voters in recent elections.  However, some of her work is being thwarted by increased poll closures.  Democrats were quick to call out closures in predominantly black neighborhoods as possible voter suppression.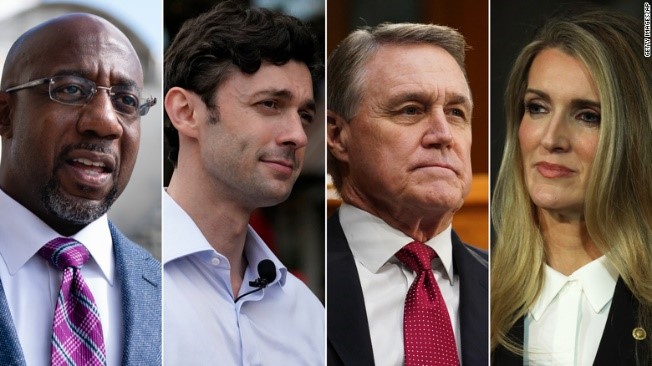 Meanwhile, the Republican party is in hot water as its members fight over the alleged voter fraud in the 2020 Presidential Election.  After publicly criticizing mail-in voting, Trump and other Republicans are facing backlash from party members in Georgia who received ads telling them to request an absentee ballot.  A fringe group of Republicans is also boycotting the runoffs in response to this.  Chaos within the party, if not resolved soon, could cost Republicans the votes they need to maintain control of the Senate.
Although polling odds and voting statistics will continue to update through January 5th, we won't know who truly won the Georgia Senate runoffs until every vote is counted.  This election will certainly make history, and it's but one of many factors that have made 2020 extraordinary for America.