By Riley Stull
On January 6th, the U.S. Capitol was stormed by many of President Trump's supporters. While some of his supporters were simply there to peacefully protest the Georgia Senate runoff election results, some protesters went much further by breaking in to the Capitol, some with guns, and running around and damaging property. There have been 5 deaths reported, one being a Capitol police officer. Arrests have since been made by the FBI, and there is an on-going investigation. The Department of Justice has not yet said if they will press charges against President Trump due to his possible hand in the matter of inciting the storming.
Facebook and Twitter have both permanently blocked President Donald Trump's account. According to Mark Zuckerberg, he believes that allowing Trump to continue utilizing the Facebook service would be too large of a risk during this time. Twitter permanently banned President Trump "due to the risk of further incitement of violence. President Trump is the first president that has truly used social media throughout his campaign and term and utilized it daily.
Senate Democrats want to start the impeachment process again for President Trump. However, with only two weeks until Inauguration Day, the process may be pointless due to time constraints. Trump has mentioned to aides that he wants to pardon himself before the end of his term. This would be the first time a U.S. president has done that, and many legal scholars are divided about whether or not the courts would acknowledge it. VP Pence has been given 24 hours for a response.
Just as the Boeing 737 FINALLY got back off the ground, it crashes again off the Indonesian coast, killing as many as 62 people, including crew and passengers. The plane was full of Indonesian natives, and it went off radar and began falling in altitude only four minutes after departure. Prayers go out to all families involved.
There is a new strain of COVID-19 that began in the United Kingdom and has been seen in 8 of the U.S. states. This new strain is much more easily transferred between people and has very little research behind it.
Life will get better! On a positive note, here are some happy things to contrast the above.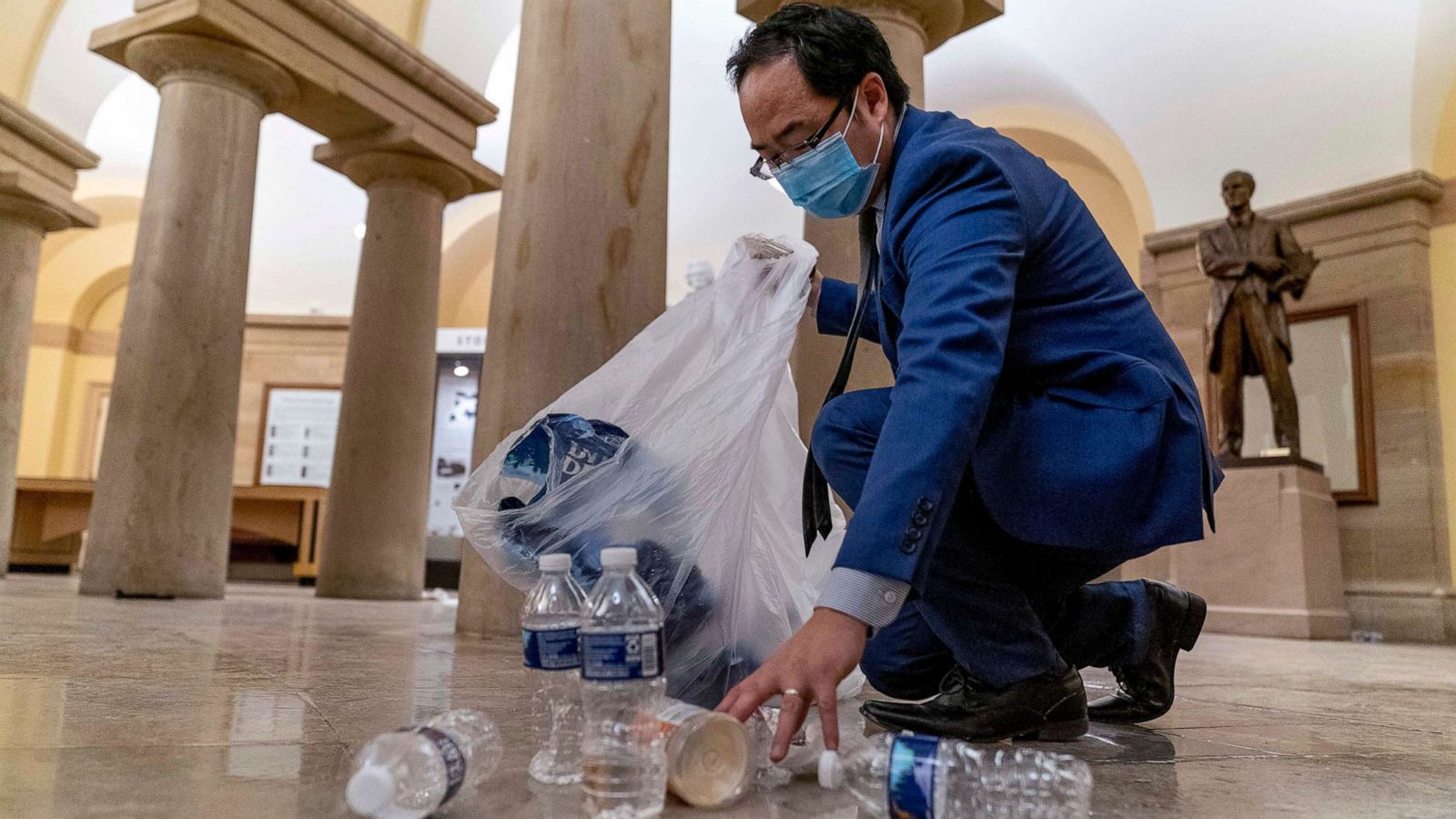 After the riots on the 6th, New Jersey representative Andy Kim picked up the trash left behind. Another representative still saw him there at one in the morning. Kim said that he just truly loves the Capitol building and all the positive things that it stands for. Thank you Representative Kim!
A Seattle bakery has made over 1,300 loaves of bread to give to local food banks. These loaves look gourmet!
We are back in school this week!! That's the biggest positive I can think of.