Georgia Senate Runoff Results
By Sarah Koch
On January 5th, millions across the country waited in anticipation as votes were counted in the Georgia Senate runoff elections.  In order to narrowly flip the Senate majority, both Democratic candidates had to win their runoffs against the incumbent Republican Senators—and they did.  The first result to come in was Rev. Raphael Warnock's victory over Sen. Kelly Loeffler.  Jon Ossoff defeated Sen. David Perdue a few hours later.
Before the runoffs, the Senate had a Republican majority at 52-48, with Vice President Mike Pence as the tiebreaker vote.  However, with these two new Democratic seats from Georgia, the count shifts to 50-50, with Vice President-Elect Kamala Harris as the tiebreaker.  This gives Democrats a narrow advantage and solidifies the party's leadership—Democrats now make up the majority in both houses of Congress as well as the executive branch with Biden's recent victory over President Trump.  While Democrats will certainly have an easier time advancing their agenda, their dominance in government will likely draw heavier criticism that may give Republicans an advantage in the next round of elections (especially because they will be in 2022, in between Presidential elections).  Mitch McConnell will now be Senate Minority Leader, with the Majority Leader position being filled by Chuck Schumer.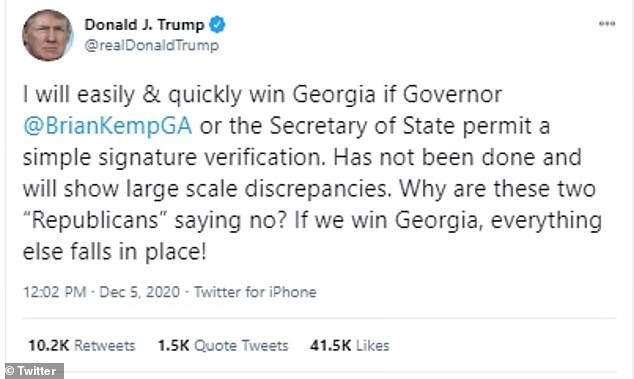 Reverend Warnock's victory over Loeffler was the result of a special election, meaning he will have to campaign for his seat again in 2022.  This comes after Governor Brian Kemp appointed Kelly Loeffler interim Senator for Georgia due to the resignation of Senator Johnny Isakson at the end of 2019.  The Ossoff-Perdue election, however, was a regular runoff.  Georgia is one of a few states that hold runoff elections when no one candidate receives 50% of the popular vote.
These elections marked a record voter turnout for Georgia; CNN reported over 4.5 million people casting votes in the runoffs.  Voting mirrored the Presidential election, in which Democrats tended to vote by mail and Republicans stuck with in-person voting on election day.  The Democratic victories would not have been possible without the mobilization of Black women championed by Stacey Abrams and other high-level Democrats.   The increase in campaigning and voting reflected the high-stakes nature of these runoffs.  The mounting power of the Black vote in Georgia will likely play an important role in upcoming elections, especially if Kamala Harris is at the forefront of the ticket in 2024.  Georgia's 16 electoral votes could prove invaluable to Democrats if the state can stay blue.
A few key campaign strategies helped each party.  Both focused on energizing the vote: Democrats by appealing to young and BIPOC voters, and Republicans by allying themselves with strong Trump supporters.  The baseless voter fraud claims made by the President, and his public targeting of Gov. Kemp before being banned from Twitter, likely hurt Republican turnout in these elections, though.  Those who believed the allegations had less reason to believe their vote mattered, so some who would have otherwise voted were discouraged from casting their ballots.
The primary campaign strategies used by Perdue and Loeffler in the runoffs were personal attacks against the Democratic candidates and a push against the "firewall against socialism," in which they misleadingly tied their opponents to "radical" policies such as Medicare for All, the Green New Deal, and the move to defund the police.  Meanwhile, Democrats drew attention to the fact that their opponents, along with many other Republicans, had used the COVID-19 crisis for personal financial gain.  The Democratic message before, during, and after the elections had three main points: health, jobs, and justice.  Ossoff and Warnock plan to focus on these areas while serving in the Senate, a continuation of Biden's agenda.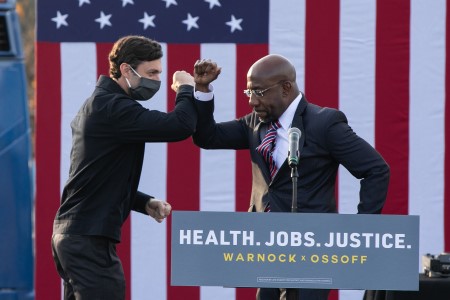 But what does this mean for us?  Because of the Democrats' victories in the Georgia runoffs, Mitch McConnell's era is coming to an end, a groundbreaking step in Kentucky politics.  Jefferson County voters, which tend to lean left, will likely have their voices heard more easily.  Many Kentuckians in predominantly red areas, however, are frustrated by this and by the state's Democratic Governor, Andy Beshear.  Whether you think it's for the better or for the worse, Kentucky is changing.  The future holds new possibilities for all Kentucky voters, including those in the community of Assumption!